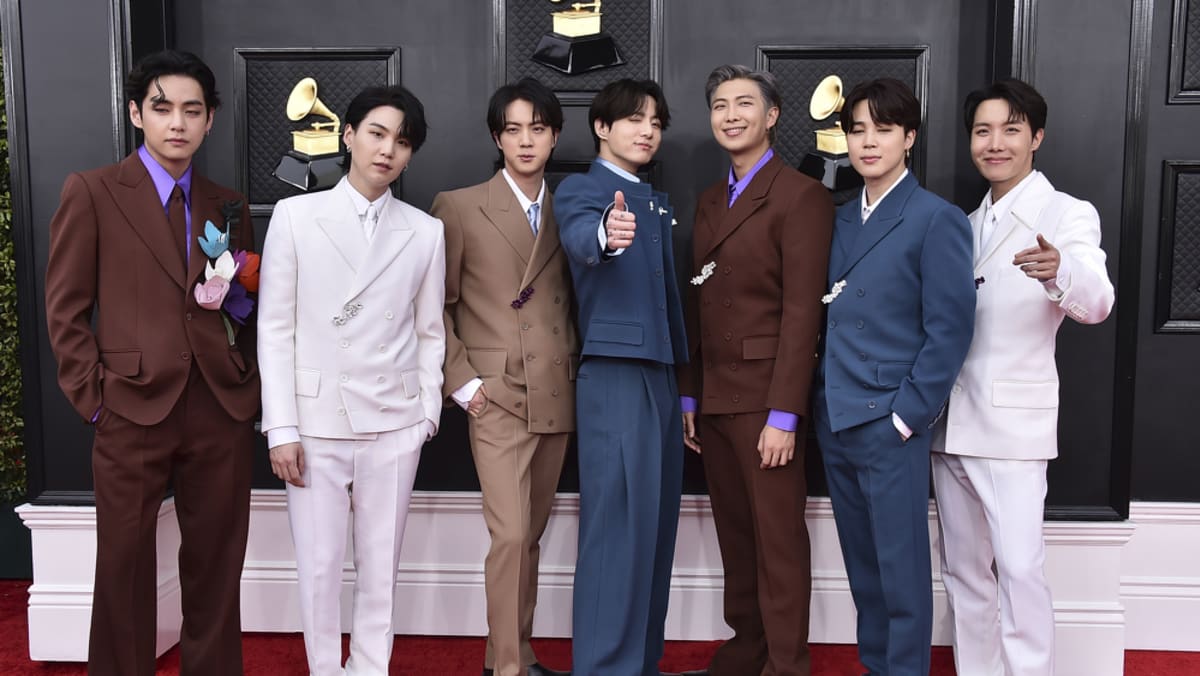 SEOUL: South Korean entertainment company HYBE said on Friday (Feb 10)  it will buy shares worth 423 billion won (US$335 million) in rival SM Entertainment, seeking management rights to strengthen its position in the K-pop industry.
The move will make HYBE the largest shareholder of SM Entertainment as it takes over a 14.8 per cent share in its rival purchased from an 18.4 per cent stake held by the previous largest shareholder and SM founder, Lee Soo-man, it said in a statement.
"HYBE fully agrees with former Chief Producer Lee's strategic initiatives including metaverse, a multi-label system, and the sustainable vision campaign," said HYBE Chairman Bang Si-Hyuk.
HYBE is the agency that manages K-pop mega band BTS. SM is home to other popular K-pop acts including NCT and Aespa.
HYBE has also tendered an offer on Friday for SM shares held by minority shareholders, seeking to buy up to 25 per cent of the rival agency with the intention of acquiring management rights.
The South Korean pop music industry was dominated for years by three major companies – SM, JYP and YG Entertainment – until the K-pop boy band BTS rose to international fame, making HYBE bigger than the other three.
But all seven BTS members are expected to begin their military service over the next couple of years, starting with Jin, the group's oldest member who joined the military in December. The septet is set to return in full only in 2025.
With the group on hiatus, SM Entertainment's extensive portfolio will prove commercially beneficial for HYBE, said music critic Kim Do Heon.
"HYBE became a behemoth but its weakness was not having legacy. SM is a company that existed throughout K-pop's history and will bring heritage to HYBE," Kim said.
HYBE and SM Entertainment shares were up 6 per cent and 16 per cent, respectively, as of 11.05am (0205 GMT).
Earlier this week, South Korean tech firm Kakao Corp said it would acquire a 9.05 per cent stake in SM Entertainment to pursue joint projects including global K-pop auditions.