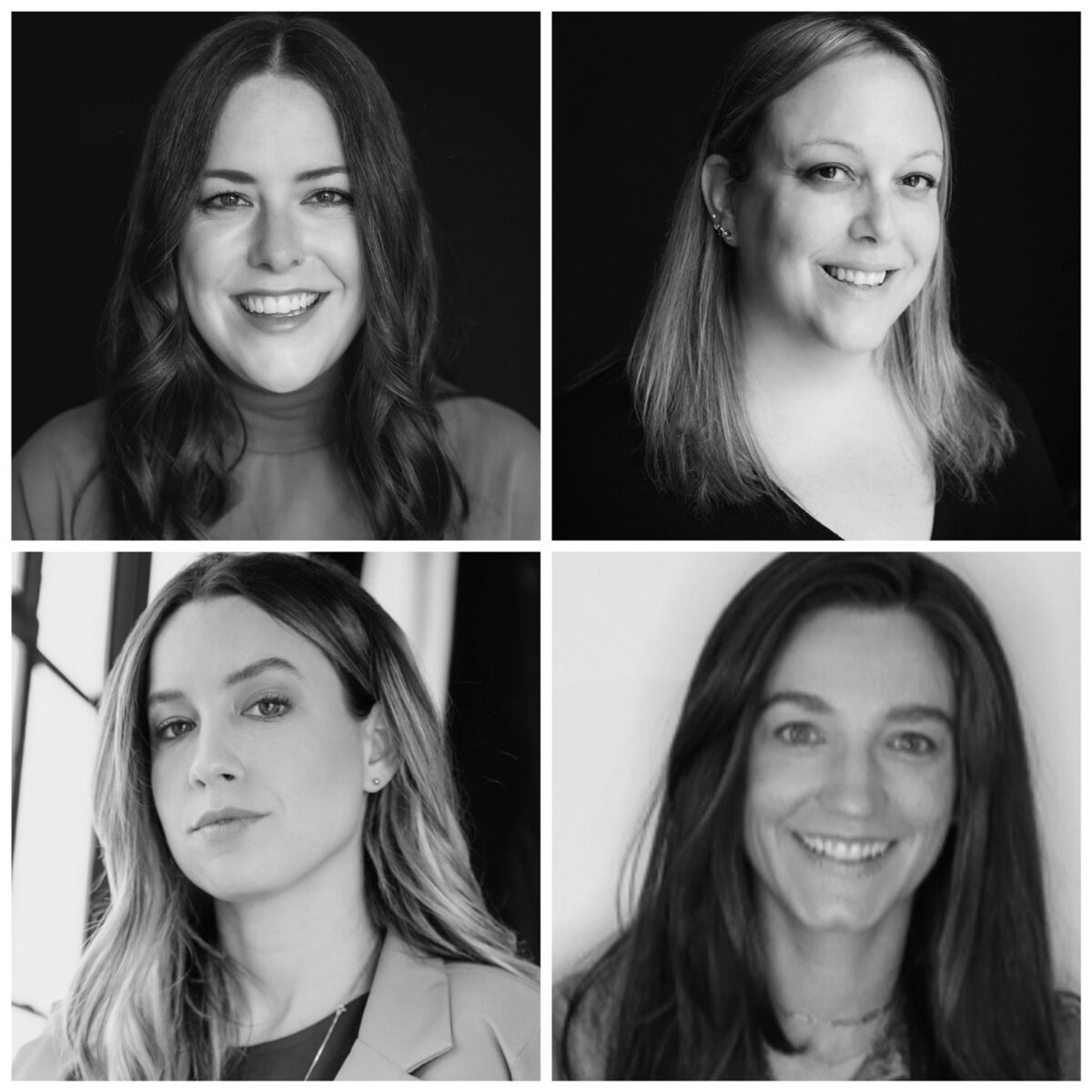 (L-R) Cameron-Passley, Napoleone, Proulx, & Rambeau Smith
The CANADIAN COUNTRY MUSIC ASSOCIATION (CCMA) has announced the incoming Board of Directors for 2022-2023. These are leaders from the Canadian music, entertainment and arts community who are dedicated to the organization's mission to elevate and celebrate talent found within CANADA. This year's four incoming board members are:
MELISSA CAMERON-PASSLEY – Dir., Creative & Operations at KILOMETRE MUSIC GROUP, co-chair of MUSIC PUBLISHERS CANADA's NXTGEN committee, and an appointed member of the CCMA Board of Directors.
MADELAINE NAPOLEONE – WARNER MUSIC CANADA  VP/Marketing
JOELLE PROULX – Pres. and co-owner of AGENCE RANCH, where she oversees the management of BRITTANY KENNELL, day-to-day management, publicity and tour coordination for MATT LANG and publicity for artists and Country events including FIVE ROSES, LASSO MONTREAL and QUEBEC COUNTRY GALA.
JULIA RAMBEAU SMITH – Currently oversees all communications for The MRG GROUP, which consists of more than 20 business entities including venue operations, live promotions, hospitality and travel. At MRG, she is actively working on a program to support local and emerging acts to play at the only Country-themed bars in TORONTO (CCMA AWARD-winning, ROCK 'N' HORSE SALOON) and VANCOUVER (YALE SALOON). 
CCMA Pres. AMY JENINGA said, "We are pleased to be adding new and inspiring voices to our Board of Directors, and I look forward to working with them to elevate, evolve and create new opportunities for our association in the years ahead. Together, they will help us accomplish our goal of celebrating Canadian Country music both here in CANADA as well as globally. This dedicated group of industry veterans are eager to help our members stay connected and engaged throughout the year, and we are excited to have them join us."
« see more Net News
---
---