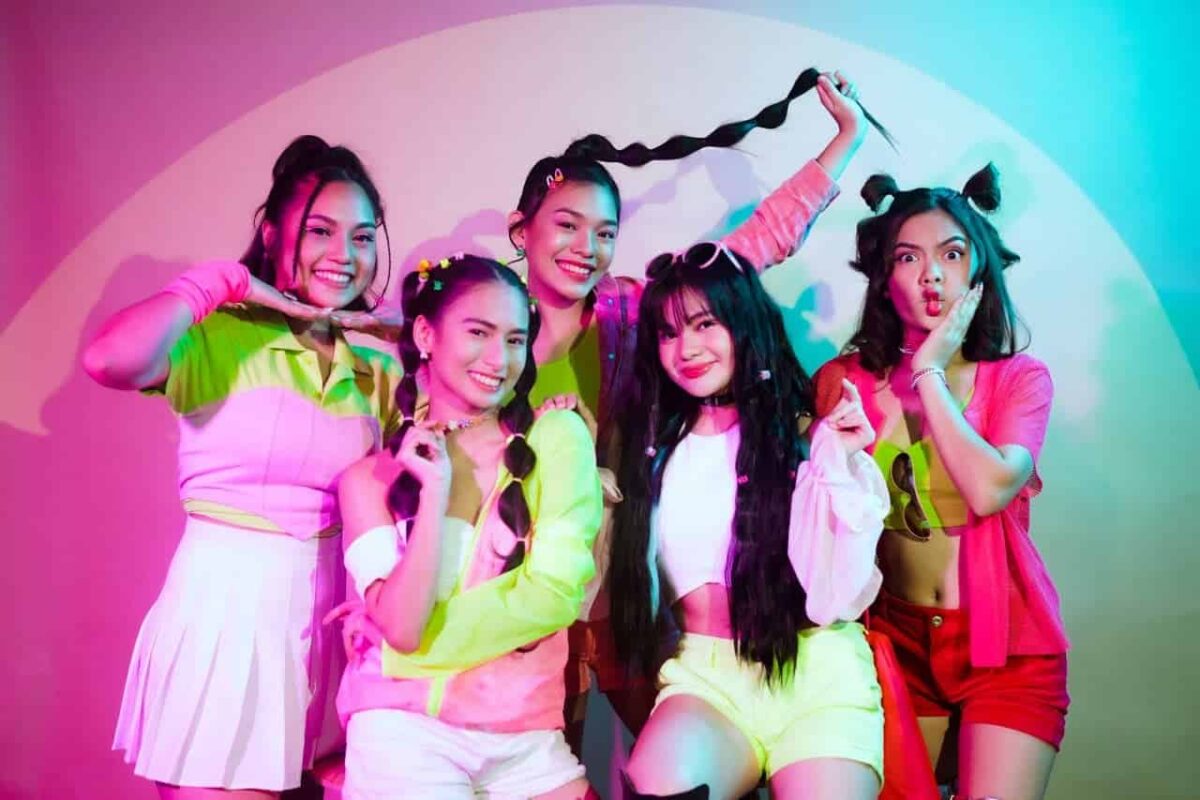 All-girl group is the latest Pinoy pop music act to burst onto the scene.
The year 2022 will go down as the year that Pinoy pop has established itself as a music style and movement.
One only has to look at the local music landscape to know that there's no other music style out there today that sounds and looks as exciting as Pinoy pop. Of course, we'll never discount other styles such as Pinoy rock, R&B, ballads, straight pop and everything in between, but it simply is just Pinoy pop's time.
Known as P-pop, we now have a melange of music acts out there that champion P-pop; SB19, BGYO, ALAMAT, Boiz, BINI, LITZ, P-Pop Generation, KAIA, VXON (Vision), Eric Ejercito, Ace Banzuelo, DAYDREAM, G22, 1st.ONE and that's just the active ones (that we know of) that put releases this year. That doesn't count the long list of music acts that went before, the proverbial progenitors of P-pop.
And just before 2022 closes, a new group has been launched and you guessed it, It's P-pop.
Emerging is the all girl-group BLVCK ACE – a sing and dance quintet that includes sassy named members Anasity, Ely, Jea, Rhen and Twinkle., The group comes under the Blvck Entertainment talent management agency and the group was recently launched with the announcement and release of their debut single. According to the talent management outfit, as their first ever group, BLVCK ACE are the bubbly, colorful aces-in-the-hole of Blvck Entertainment.
Just like any group worth their salt, BLVCK ACE (with the stylized spelling Black, duh) went through training and talent improvement workshops and camps as spearheaded by their mothership in Blvck Entertainment.
According to the newly emerged talent management group, the girls "has trained intensely in singing, dancing and acting for several months to be fully prepared to join the growing P-pop group craze in the music industry." And even as BLVCK ACE has released their first single, "they are still being supervised closely so that they can continuously improve and develop their skills and talents."
Blvck Ace certainly makes its case as an all girl group to watch out for through their debut track titled "Pasahero." This bright sounding pop song is bubbly, upbeat and is bursting with energy, just like the group behind it. The group themselves describe their music to be "positive, and giving good vibes to all who listens to it." Adding that, "'Pasahero' is a tribute to the ever-reliable transport service drivers." The kuya tricycle, jeepney and taxi drivers nod is admirable as BLVCK ACE sings in unison, "Ikaw ang aking pasahero / ako ang syang magmamaneho / at ako ang superhero na taga payo mo sa t'wing akala mo tinatalikuran ka na ng mundo," as thumping beats, pop rock guitars gloriously carry those BLVCK ACE voices into the song's catchy choruses.
BLVCK ACE and "Pasahero" are produced and released under the Blvck Music label which is the music platform of Blvck Entertainment. The music label and talent management outfit is a entrepreneurial venture by Louie and Grace Cristobal. The Blvck Entertainment and music brand are "determined to give deserving talents fulfill their dreams."
As for BLVCK ACE, the road for these P-pop pasaheros looks wide and open. Not to mention colorful.
SIGN UP TO DAILY NEWSLETTER
CLICK HERE TO SIGN-UP