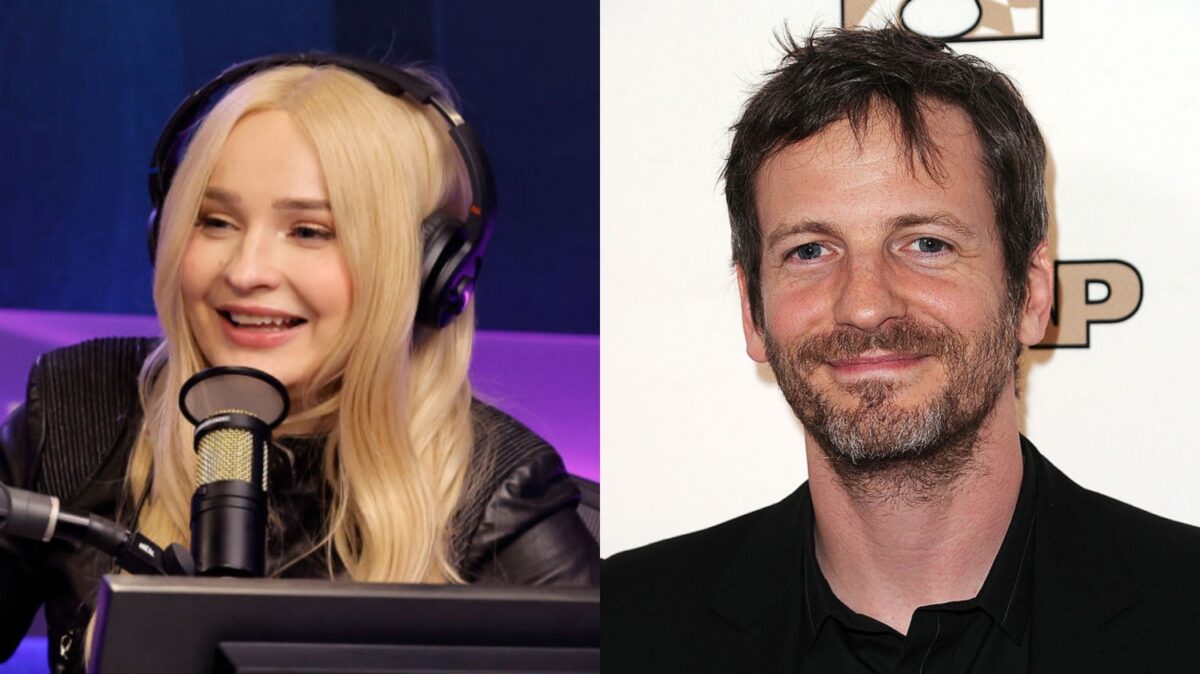 Kim Petras is getting more recognition in the music industry after her smash collaboration hit song with Sam Smith titled "Unholy" went viral on TikTok. However, not all fans were happy as the German pop star appeared to have defended herself after working with embattled music producer Dr. Luke.
TRIGGER WARNING: This article contains topics surrounding sexual assault, battery, and abuse
It all started over the weekend when the "Coconuts" hitmaker tweeted "get talented or good at anything then talk to me," which appeared to be a shade to her haters.
One user immediately called her out, replying that she should stop defending Dr. Luke first as he has a lot of controversies in the music industry.
Kim Petras defends her decision to work with Dr. Luke:

"5000000 ppl work with him why y'all only coming at me . I have nothing to say or be ashamed of at all. go away." pic.twitter.com/I1D4KXY0Jv

— Pop Crave (@PopCrave) November 27, 2022
Petras then doubled down her previous statements about the controversial record producer, writing, "500000 ppl work with him why y'all only coming at me. I have nothing to say or be ashamed of at all. go away."
The pop star has since deleted her response, but many online users were able to screenshot the tweet and re-post it on the social media platform.
READ ALSO: The 1975's Matty Healy Viral After Yelling at Security in Auto-Tune [WATCH]
After the post went viral, many users called out the singer and other musicians working with the producer, with one fan writing, "Pls stop supporting her and other artists working with luke."
"career hasn't even started and already needs to be cancelled," another one wrote.
Dr. Luke's controversy started when singer/songwriter Kesha accused him of sexual assault in 2014.
Kim Petras Cut Ties With Dr. Luke in Latest Single
In early reports, Kim Petras made a name for herself for releasing hit pop songs independently. In 2016, she moved to Los Angeles, California, to work on her music career full-time and she was signed under Prescription Songs, an imprint of Lukasz Gottwald, popularly known as Dr. Luke.
However, in her recent project, it appears that Petras has severed her ties with the embattled record producer as he wasn't credited in the track.
In an interview with i-D Magazine, the "Can't Do Better" songstress praised Republic Records co-president Wendy Goldstein for the latest era of her new music as she was the person who helped her write better songs.
As of this writing, Kim Petras has not confirmed whether she would stop working with Dr. Luke for good or if she would still collaborate with him on future projects.
READ MORE: Britney Spears New Explicit Photo With Crude Caption Sparks Psychoanalysis Amidst Pregnancy Allegations
© 2015 MusicTimes.com All rights reserved. Do not reproduce without permission.