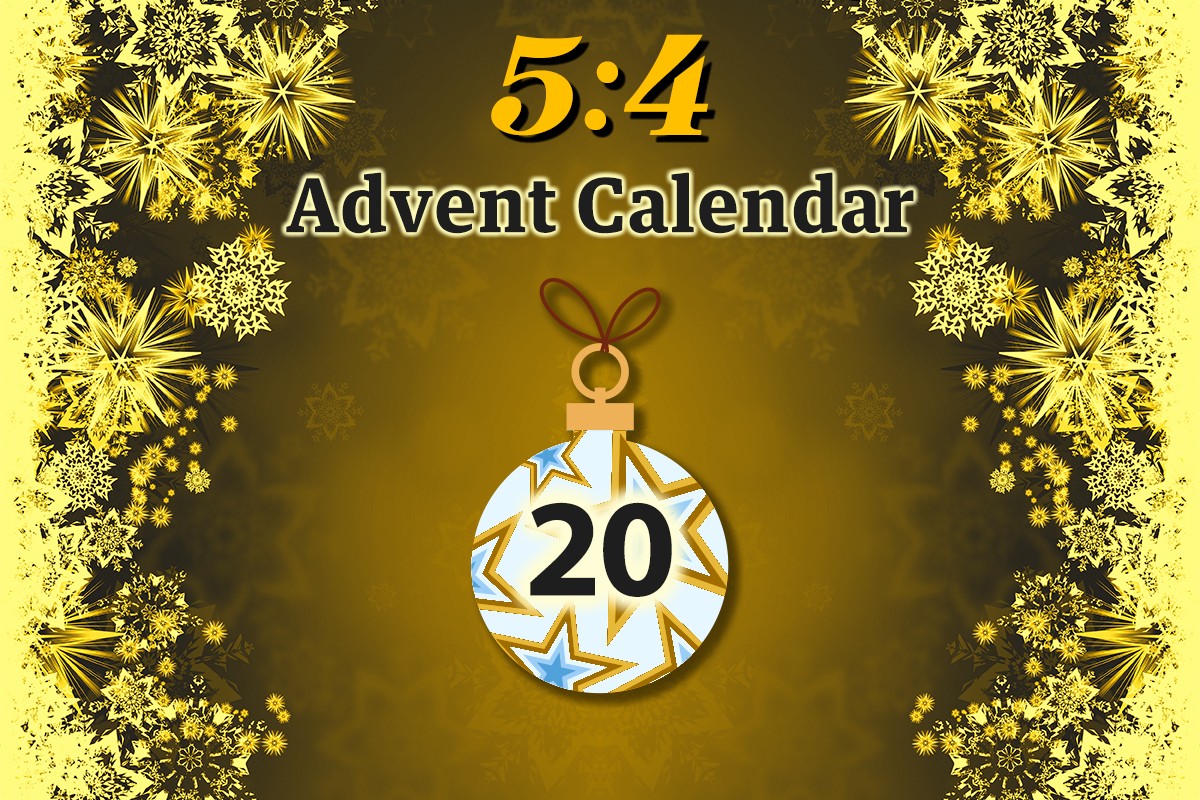 Behind today's Advent Calendar door is a beautiful, contemplative orchestral work by Canada-based composer Linda Catlin Smith. Wilderness was composed in 2005, and while it would be inaccurate to call it a work for violin and orchestra (still less a concerto), a solo violin has a role distinct from the rest of the instruments. However, the extent to which the violin is fully separate, i.e. representing the explorer of the wilderness created by the orchestra, isn't merely debatable but changes throughout the course of the piece.
As wildernesses go, Smith's is a relatively mild one, strange rather than directly inhospitable. The environment is one typified by clusters, forming a smeary texture in the strings, while the winds and brass tend towards shorter sustained chords. The combined effect is somewhat vaporous, more like a complex cloud formation than a solid wilderness of rock or land. As such, the solo violin's halting journey through this is made through a process of floating and gliding. It's this tone of elegance, even grace, permeating Wilderness that minimises how unsettling it feels, generally occupying a restful place, perhaps sparse but nonetheless colourful.
Yet there are elements of disquiet; barely three minutes in the harmony takes an unexpected turn into darker hues, and on a couple of occasions Smith imbues the music with solemnity via deep tolling tones in the bass, like a heavy processional. All the same, the violin's negotiation of these sequences requires no more apparent effort than clearing a small cloud of smoke with the wave of a hand. One can read its non-virtuosic language as being tinged with caution and concern, though equally it has a rapturous quality suggesting this wilderness is a place of glory. Occasionally the winds reinforce the violin line with imitative counterpoint, reinforcing further a sense of sympathetic connection between the violin and the rest of the orchestra.
Towards the work's conclusion the music grows in warmth, briefly hinting at something triadic, perhaps a resolution of sorts, but its continuation is less obviously conclusive, harmonically speaking. Having fallen silent for a while the violin now aligns with the rest of the violins for a time, suggesting unity (the score is marked "tranquillo"). It's followed by perhaps the most rich passage in Wilderness, a sublime, mesmerising, soft tutti flexing while the violin sings high above, bringing the piece to a simple, uplifted end.
The first European performance of Wilderness was given by the BBC Scottish Symphony conducted by Ilan Volkov, at the 2017 Tectonics festival in Glasgow.
Full score (perusal)