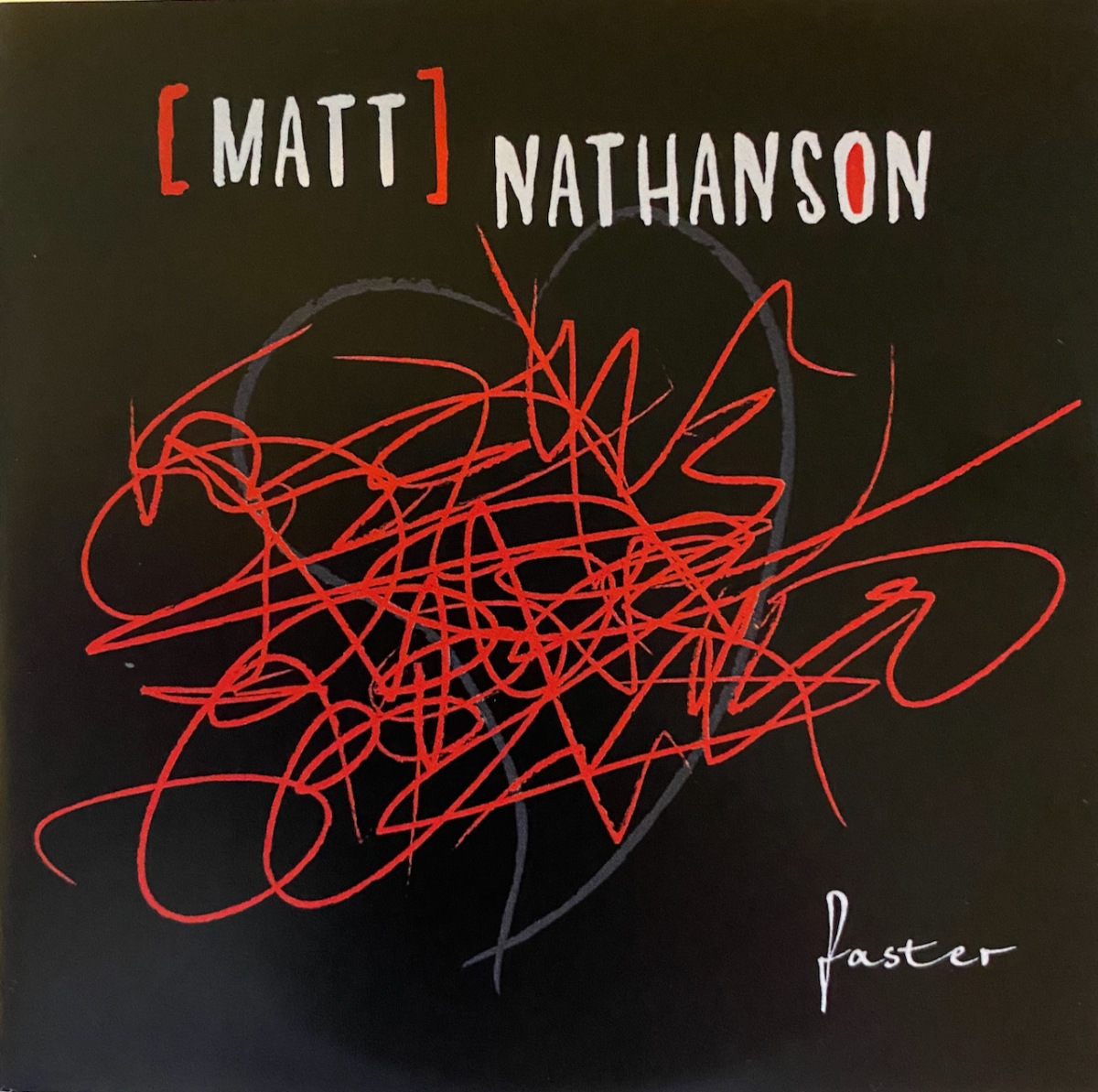 "Faster" is the first single off Matt Nathanson's 2011 album 'Modern Love'. The single in the U.S. came out on March 29, 2011 and it broke the Top 100 landing at #74…so not getting close to the Top 40 countdown. However, on the Adult Top 40 Billboard Chart, it reached #11 so the adults dug, kids…I guess not so much.
The promotional copy I found is from the U.K. and according to the note on the front, it was to be released on August, 6th, 2011. It was talking him up and the fact he was opening for Kelly Clarkson's tour in America and Train in the U.K. Matt was heading to the U.K. to do his own set of shows. That Kelly Clarkson show was the one my oldest daughter and I caught at their Fox Theater, Atlanta stop. My brother-in-law, Ryan, worked with both Kelly and Matt in that year so we got free tickets to the show and ended up meeting Matt that evening and getting autographs and pictures. He was a truly stand-up guy with the way he treated my daughter. He made her feel that she was the most important girl in the room when he talked to her. Really cool.
The song was written by Matt Nathanson and Mark Weinberg and is about a guy that is so in love with this woman. She drives him crazy. His heart beats faster when he is around her, he will do anything for her and can't stopping thinking about how she makes him feel. There are a couple lines that make think it is also about giving oral sex to her as well with the lines…
It's the way you swell, slow
Pushing right out of your seams
It's the way you smile, baby
When you've got me on my knees
Whatever it is, it is a fun energetic track. There is a strange hand clap sounding piece and it is strange in the fact it is on a different beat than you'd expect. I have a hard time doing it myself because I have no rhythm. The song is bouncy, light and pure pop bliss. Sugary sweet, but done in a way that only Matt can do and keep it from sounding too generic pop non-sense.
Give the song a listen and let me know what you think. See if you enjoy it as much as I do. It might be too poppy for some, but I don't care…everyone needs to have some good fun every now and again.
Thanks for stopping by and we will see you again real soon.