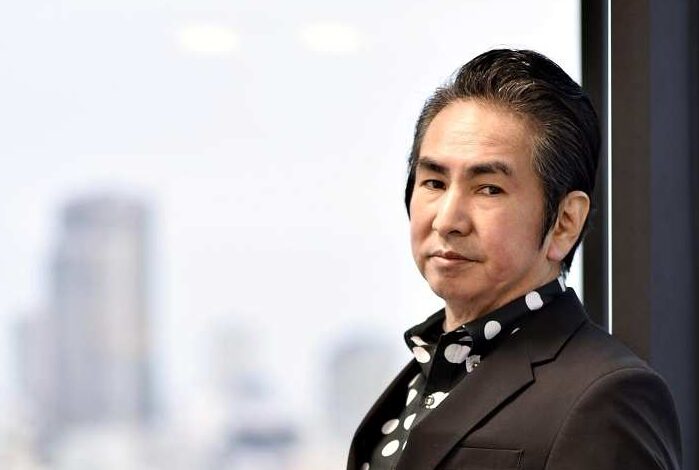 13:00 JST, January 12, 2023
"Why doesn't everyone just dance and shout to the music once in a while?" musician Takao Tajima said about the latest album from his solo project Original Love. "I think perhaps that's what this album is saying."
"Music, Dance & Love" is his first new album in 3½ years.
In that intervening period, a series of unimaginable events happened, such as the COVID-19 pandemic and the invasion of Ukraine by Russia.
"The world is totally different from what it was 3½ years ago," he said. "Things happened one after the other, and I had to rewrite the lyrics many times."
He altered the lyrics of the album's lead track, "The Invasion," at least three times. He had never before rewritten lyrics so significantly other than tweaking them.
The song has an international feel, reminiscent of South American and Middle Eastern music.
He sings in a stern voice, anger underlying the song. "We all need to say, 'Something is wrong with the world.' The words should be direct," he said. "If you use expressions that are hard to understand, you will never get the message across."
Tajima was inspired to create "Music, Dance & Love" after learning from news reports that there are people who enjoy dance parties in a town in Ukraine that has been attacked.
"It's wonderful and cool," he said. "I was happy that music could live on in such a situation.
"You can't stop the music, no matter how you might be intimidated."
That message can be heard in the songs on the album that are a mixture of soul and rock.
He was conscious of having a "danceable sound" throughout, with a groove that makes listeners sway.
"Amid the pandemic, I wanted to make something that would cheer people up when they were wondering what was going to happen and make them want to work a little harder," he said. "I'm just trying to convey the message that music will never let you down,"
The year of 2021 was the 30th anniversary of Original Love's debut. His solo act had hits in the 1990s with songs such as "Kiss." A version of that song appears on the new album.
For the album, Tajima invited musicians who had backed him in the past. He could also feel himself growing as a vocalist.
"No matter how good the performance is, if you don't sing well, it won't be funky. Singing is the most difficult part," he said. "I've been making music for this long, I'm finally starting to see what it's all about."
The times may have changed, but music has always been a part of his life.
"If it weren't for music, I'd probably be dead by now," Tajima said. "I have to live with music all my life."