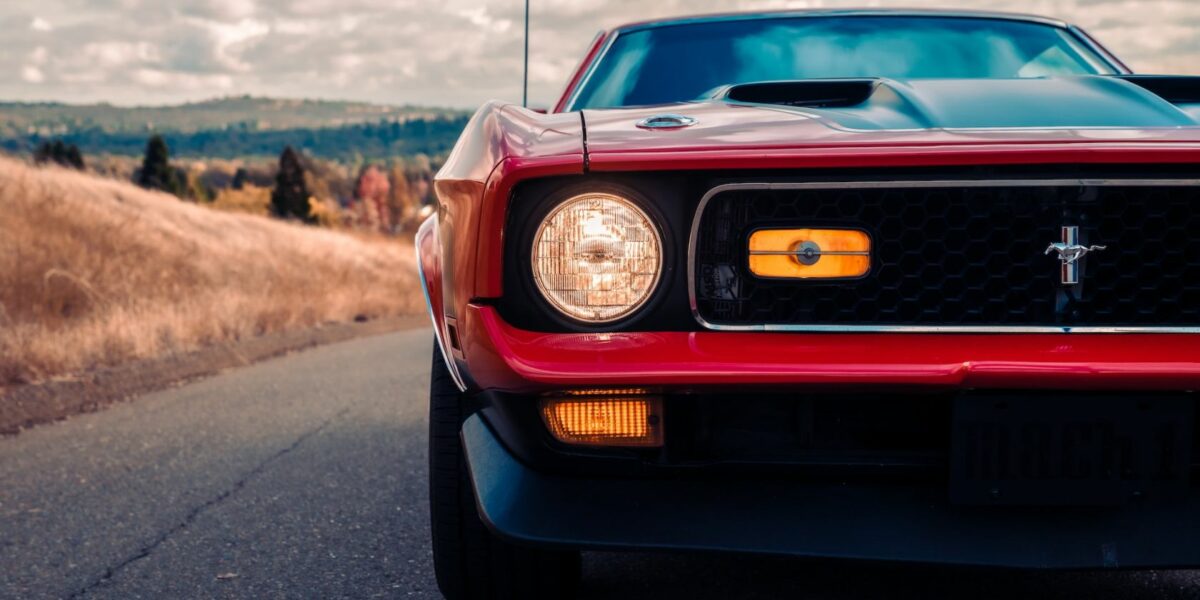 Passenger vehicles that have been released in the last few years have truly changed what is considered standard equipment. Modernizing an older car can help extend its lifespan and make driving more enjoyable and convenient.
Not all upgrades are cost-efficient, so from exquisite touchscreen displays to hardware equipment, here are some of the best ways to modernize your older car instead of upgrading to a new one.
Audio Upgrades
One way to date a vehicle is by evaluating its audio capabilities and performance. Since older speakers tend to be blown out, they cannot produce the sounds they once could. Additionally, older-style head units and lack of touch screens don't exactly help the case.
Audio upgrades can range from replacing a single component to adding tweeters and woofers. Some common reasons for upgrading your audio components include better sound quality, improved soundstage, and the ability to handle more power. The configurations are endless, leaving the perfect one for you to seek!
1. Apple CarPlay or Android Auto Head Unit
Even though an aftermarket radio will be drastically better than what was originally equipped with your vehicle, many modern vehicles come with touchscreen displays that feature Apple CarPlay or Android Auto.
These two amenities can display information on your phone's screen, effectively navigating through your favorite navigation or music application. Text messages are also displayed on the screen and read to you through your car's audio system to ensure both hands are on the steering wheel.
Many aftermarket head units are Android-powered, which means you can access many apps on the Google Play Store. You can easily download your preferred navigation companion or music player. Regardless of what you choose to go with, it will produce exponentially better sound than before.
2. Upgraded Speakers and Subwoofer
Pairing an upgraded head unit with some upgraded speakers will also drastically change the interior quality of your older vehicle. Many speakers from the early 2000s are highly outdated and often blown out. Speaker diaphragms often dry rot once they are excessively used.
Speakers can run anywhere from $20 to $200, depending on the wattage and quality. Replacing old, worn-out speakers is easy and can be done on the weekends with some spare time and tools.
Accessibility Upgrades
The flashy quality-of-life features that come with newer vehicles today generally make older cars look outdated. However, with some tools and spare time, you too can enjoy some of these amenities manufacturers pair with cars today.
1. Rear View Backup Camera
Rear-view backup cameras have become standardized in passenger vehicles within the last few years. These allow you to monitor the surrounding areas behind your car, effectively allowing you to see the edges of the curbs. Some even allow you to monitor the car's surrounding area, showing its front, sides, and rear on a screen.
Online merchants sell kits that include everything you need to add a backup camera to your vehicle. With the aid of parking sensors and a backup camera, this prevents any potential accidents and makes parking a breeze!
2. Digital TPMS
Many newer vehicles display a lot of information on the HUD or dashboard. Datasets like fuel efficiency and speed are often displayed, but so is the vehicle's tire pressure. Knowing the exact pressures in tires allows you to efficiently identify the specific tire with inadequate pressure, which is especially helpful in colder climates.
Since many cars don't come with this feature, aftermarket kits can be obtained through online merchants that include hardware that utilizes the valve stems on each wheel to send information to the provided heads-up display (HUD).
3. Digital Gauges
Performance-oriented vehicles often feature digital gauges that display power, torque levels, and other datasets useful to the driver. Digital gauges are becoming increasingly common as they tend to be more accurate and versatile than traditionally used mechanical gauges.
Digital gauges are attainable individually or can be displayed by your aftermarket head unit using the information gathered by the OBD-II port. Digital gauges are an essential feature of modern vehicles, as they help drivers to stay informed and safe, making them a worthwhile upgrade.
Lighting Upgrades
Lighting is important for a variety of reasons, both practical and aesthetic. Practically, lighting is imperative for visibility and safety reasons, whereas aesthetically, it can play a significant role in the overall ambiance and atmosphere of a space.
When LED headlights became standard on cars in the late 2000s, vehicles with faded, halogen headlights proved to show their weaknesses. Whether you want to upgrade the interior and exterior of your car, here are some lighting upgrades to modernize the look of your vehicle.
1. LED Headlights
Many manufacturers today equip their vehicles with fancy headlights. There are many variations, from daytime running lights to different headlight configurations.
Replacing the faded yellow hue on your headlight lenses is one way to compete with the newer vehicles today. Upgrading your bulbs to LED or replacing your housings will drastically improve your car's lighting performance and aesthetics.
2. Ambient Lighting
Often called mood lighting, ambient lighting is another method to modernize the interior look of your older vehicle. It is used to create a comfortable and aesthetically pleasing atmosphere. Commonly found on most newer cars, ambient lighting sets the environment for your vehicle's interior.
Interestingly enough, each color affects your body differently—softer lighting tends to be for relaxation and leisure, whereas brighter lighting tends to be the opposite. So, if you want to create a welcoming environment, ambient lighting is a worthy upgrade that can seriously change how your old car looks and feels inside.
Breathe New Life Into Your Old Car
The prices of goods and services are constantly increasing, and the same applies to passenger vehicles. As such, with chip shortages and higher prices, obtaining a newer car might be challenging, especially if you're on a tight budget.
Luckily, many aftermarket modifications, such as the ones we discussed, can be done to upgrade your ride to keep up with the modern ones. With some tools and a weekend to spare, adding new amenities will breathe new life into your old vehicle!