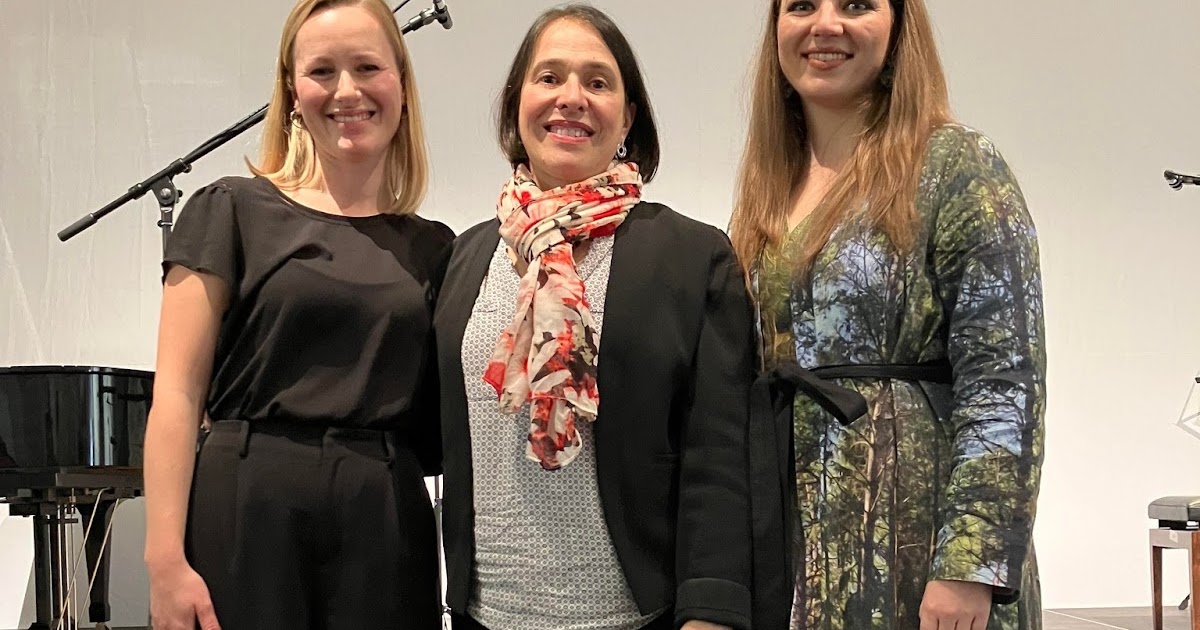 First of advent and the weekend of thanksgiving and so many things in the past weeks that I'm thankful of that I don't really know how to sum it up or where to begin! (Trigger warning: a long post of thankfulness and blessings.)
Thank you
Lili Bogdanova-Essl
and
Michael Essl
for wonderful three days in Berlin, one of my favourite cities in the world. Was also a great honour to be included in this year's
Klangwerkstatt Berlin
on the 10th of November with my piece
Groove
, performed by
Marianna Schürmann
and
Christine Paté
alongside music by my colleagues
Juha T. Koskinen
and
Tapio Tuomela
. And so good to see my uni friend
Simiam Ghan
again and my colleague
Cia Rinne
, whom I'm currently working together with, as well!
Marianna Schürmann, Christine Paté and Cecilia Damström at Klangwerstatt Berlin 2022
Concert Location in Kreuzberg for Klangwerkstatt Berlin 2022
Cecilia Damström and poet Cia Rinne on the 11.11.22 in Berlin
Had three wonderful days in New York, the city that never sleeps and had a great meeting with Elizabeth Blaufox from Boosey & Hawkes (the publisher who represents me in the US and UK). Also stayed in a charity based hostel, through which I got to hand out food to homeless people in New York. Got to see the composition recital of the students at the Juilliard School and bumped into professor Andrew Norman, one of my favourite composers. Saw the superb musical "Into the Woods", a musical who's musical director and pianist is my friend Evan Rees, with whom I studied together composition for Samuel Adler in 2012 in Berlin! At the same course I met Evan in 2012, I also met the wonderful Elizabeth Nonemaker, with whom we managed to squeeze in a lunch in New York this November, reunited with this wonderful person after 10 years! Also made new friends, for instance Jackie at the hostel, with whom I had a meaningful 3 hour conversation in Spanish about life and spirituality. (I'm quite proud this is still possible 11 years after my Erasmus exchange to Spain.)
Cecilia Damström with Elizabeth Blaufox at Boosey & Hawkes in November 2022
Went by train to Washington DC, where Garrick Zoeter picked me up. This inspiring and wonderful clarinettist was more than the best imaginable host! He showed me around Washington DC (The Capitol, The Whitehouse and the Kennedy Music Centre), drove me to Winchester Virgina, brought me to dinner together with his colleagues each night and drove me even to the magnificent Lurey Caves on my free day, where I got to see spectacular 400 million year old caves of stalactites and stalagmites! (Also: the hotel that the Shenandoah Conservatory put me in was so comfortable, I think even the bathroom was three times bigger than the cubicle "room" I had in New York!). 
Cecilia Damström at the Capitol in Washington DC in November 2022
Cecilia Damström at the Lurey caves 17th of November 2022
Cecilia Damström lecturing at Shenandoah Conservatory 18th of November 2022
I was given the opportunity to talk about my music to the composition class of
Jonathan Newman
at the
Shenandoah Conservatory
and share my music with them. On Friday evening the 18th of November my main reason for my US travel took place: Garrick and his wonderful colleagues
Julietta Curenton
,
Stephen Key
,
Ryan Romine
and
Alexander Bernstein
gave an absolutely splendid US Premiere of
Piano Quintet No.3: Helene – Nuances from the Life of Helene Schjerfbeck
. (Listen to it yourself, link below in the comments to the recording!)
Cecilia Damström and the Van Buren Quintet 2022
The weekend I got to spend with my dear friend
Lucy
at her wonderful home. I got to attend one of her concerts at Princeton University, see the legendary grounds of famous university and meet her wonderful friends
Kennedy
,
James
,
Connor
and many more, as well as her lovely cats.
Kennedy and Lucy outside Princeton University November 20th 2022
After a refreshing 22hours at home in Helsinki I was lucky to travel on the 23rd of November to the small city of Jakobstad (in Finland) for the wonderful
Rusk Festival
. This year's theme was "Gods and goddesses", so my piece
Celestial beings
suited the festival so well, that the opening concert was even named after my piece! It was such a honour to have
Aleksander Koelbel
and
Mina Fred
from the superb contemporary music ensemble
Norrbotten NEO
perform my piece! (Link to the recording of the opening concert in the comments!) And because they played the third movement in the opening concert and the other two movements in the chamber music concert on Friday, I was fortunate enough to be able to stay at the festival from Wednesday to Saturday and had the opportunity to get to know all the other wonderful musicians as well as hear and experience all the inspiring concerts artistic director
Anna-Maria Helsing
hat put together. Thank you
Mina
,
Aleksander
,
Nick Shugaev
,
Mårten
,
Johan Ullén
,
Robert Ek
,
Christian Svarfar
,
Senja Rummukainen
,
Anabel
,
Sara
,
Tanja
,
Martin
and everyone involved for a truly wonderful week in Jakobstad!
Mina Fred, Cecilia Damström and Aleksander Koelbel at the RUSK Festival in Finland 2022
Ended the week together with my friend Linda Suolahti, seeing my favourite comedian Hannah Gadsby perform live in Helsinki. Such a mind-blowing performance!
The past 2,5 years haven't always been easy, having suffered from Long Covid from March 2020 until September 2022 (and having had cover five times so far). Many times during the past years I have wondered if I ever would be back to normal again, so it feels simply incredible to finally feel like I have got my life back! Each of the things I have mentioned feel like a blessing, but the biggest blessing of all at the moment is having a heathy body to experience all the things above and of course all the lovely people with whom I have had the privilege to experience these moments with. Thank you.