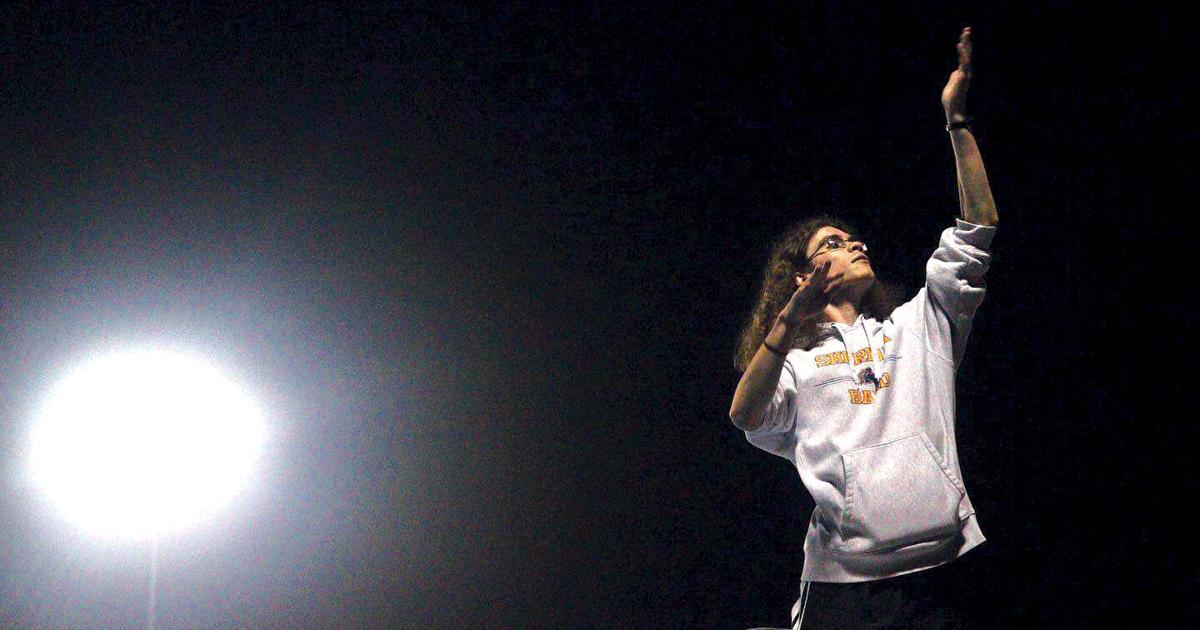 SHERIDAN — Academics for All honored Kyle Rockwell, son of Lisa Rockwell, as a Summit Award finalist this week.
Rockwell is a National Merit semifinalist and a member of the National Honor Society, the 2022 state champion We The People team and both the Sheridan High School and Sheridan College bands. He has maintained an impressive 4.0 GPA while managing a rigorous course load featuring numerous Advanced Placement classes including calculus, psychology, U.S. history and government, two computer science classes and physics. Rockwell also has completed college level courses in calculus, statistics and computer science.
"Being at SHS has helped me learn the value of good friends and surrounding yourself with good people. It makes life much more enjoyable," Rockwell said. 
Rockwell named Chad Rose, SHS band director, as an outstanding educator. 
"Mr. Rose has been an amazing teacher and guide over these three years as my band director, teaching us to be responsible adults," Rockwell said. "He's done exciting things in our band program, like starting up a brand new marching band this year — a huge investment of time and money." 
Rose also spoke highly of Rockwell.
"Kyle has established himself as the premiere scholastic clarinet player in Wyoming over the last two years," Rose said. "His playing is incredibly creative, sensitive, and precise. It has paid off for him, as he has been selected to the All-State Band twice and the All-Northwest band as well."
Rockwell has enjoyed an outstanding musical career.
"Playing clarinet and alto sax in various high school and college groups is my favorite activity," Rockwell said. "Music is a great emotional outlet; you can really express feelings and thoughts through music."
He has excelled in symphonic band on clarinet, sitting second and then first chair in the All-State Band and even making All Nationals in 2022. He was also the head drum major for the first marching band SHS has had in decades. The brand new marching band competed at the state competition in Casper this fall, earning a superior rating — the highest rating — under Rockwell's leadership.
"The most impressive thing about Kyle is his ability to lead and connect with people," Rose said of Rockwell. "He is always a joy to be around. He is a leader in the most positive way. Kyle's impact on this band program will be felt for years to come." 
In his limited spare time, Rockwell enjoys reading books like the "Lord of the Rings" trilogy and short stories from the likes of Stephen King and Franz Kafka. 
"I really like world building in literature. Each book of the 'Lord of the Rings' series is a window into a vast and expansive world that Tolkien built through his writing. 'The Jaunt' by Stephen King is similar; it has a very fascinating concept of teleportation, and builds upon it realistically, using it to drive the plot of the story," Rockwell said.
Rockwell said Jennifer Reed, English teacher at SHS, has also made a positive influence on his career and been a valuable mentor.
"Kyle Rockwell is a multi-talented creative phenom," Reed said. "On top of his keen understanding of literature, he always has something fun to add making the class even more enjoyable. He often added musical accompaniments when we read and performed plays. Kyle is a joy to have in class and I am excited to see his contributions in the future."
While music has been a large part of Rockwell's life, he also has developed a passion for technology and computer science.
"Programming is about the fun of problem solving. It's cool to have something you need done, spend some time writing code to do it, and then it just works," Rockwell said. "It's really rewarding, the process is fun and the end result is very satisfying." 
Rockwell has aspirations to attend either Michigan State University or the University of Michigan to obtain a degree in computer science, focusing on programming and software development. He also plans to participate in as many music ensembles and the marching band as he is able.