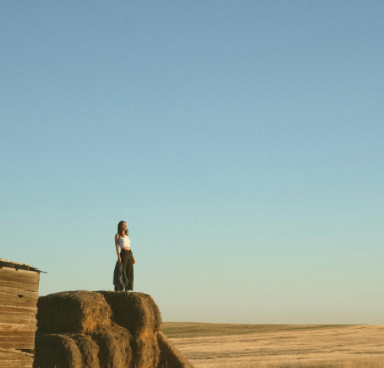 Taken from her debut EP, Last Man on Earth, Chloe Southern's indie neo-folk-meets-pop single, Naked, strips emotionally bare. The urgency of the distinctive vocal delivery paired with the intimacy in the confessionalism makes for a powerful listening experience. Anyone that has ever wrestled with entropy to feel viscerally again will be consumed by the conceptual score, which runs through the dim views that get dimmer in the wake of loneliness.
Narrating how she hates coffee because she only makes it for herself and the smell of snow which takes her to places where she finds a lost love's shadow proves how easily our perceptions of elemental to inane things can change over time and with the absence of the co-creators of our stories before a chapter closes.
Through and through, it is a stunning single from the Brooklyn-based singer-songwriter which deserves to complement the next heartbreakingly cinematic Blockbuster.
Naked is now available to stream on Spotify.
Review by Amelia Vandergast