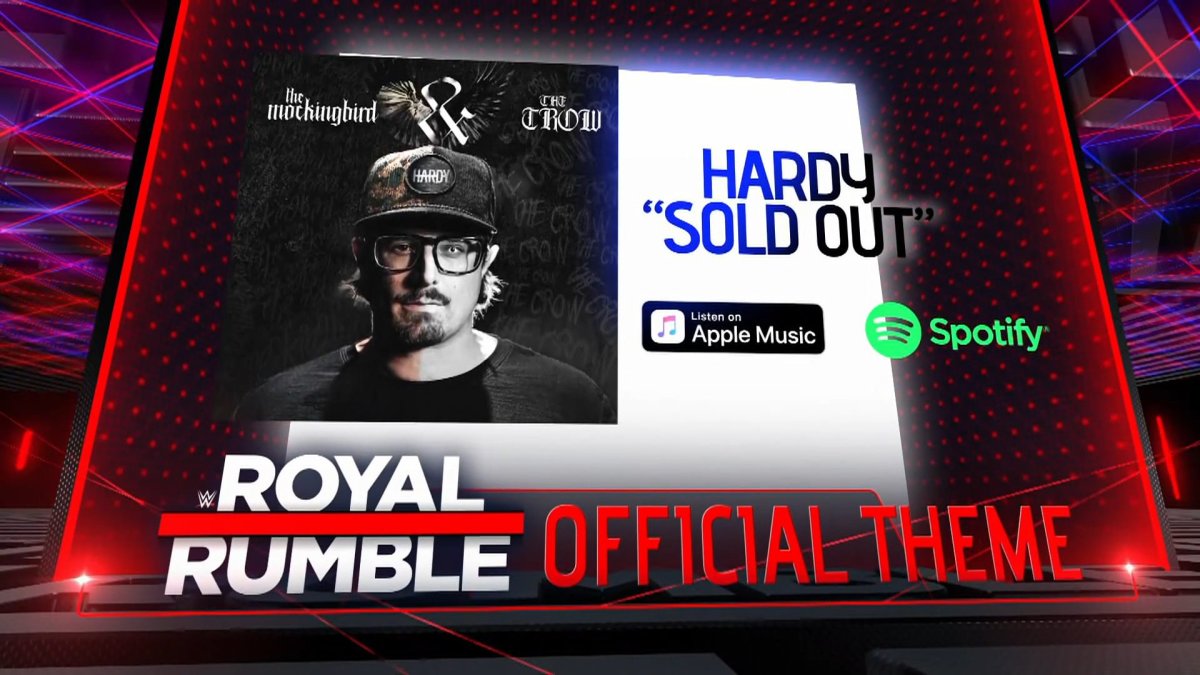 Country music star Hardy will be performing live at the Royal Rumble later this month.
WWE announced during Raw on Monday that Hardy will perform the single "Sold Out", the official theme song for Royal Rumble, live on January 28 at the Alamodome in San Antonio.
Hardy appeared on Raw during a Music City Street Fight between Solo Sioka and Elias. At one point during the match, Hardy gave Elias a guitar, which Elias used to attack Sikoa with. Towards the finish, Hardy entered the ring and smashed another guitar in the back of Sikoa. However, Sikoa was unfazed by the attack. Hardy immediately left the ring as Sikoa soon picked up the victory after throwing Elias on top of a piano.
After the show ended, WWE posted an interview with Hardy, who said he wanted to help his fellow musician.
Hardy previously performed for WWE at the 2020 Tribute to the Troops event.
Here is the updated lineup for Royal Rumble:
Men's Royal Rumble match
Women's Royal Rumble match
Pitch Black match: Bray Wyatt vs. LA Knight
Country star Hardy to perform