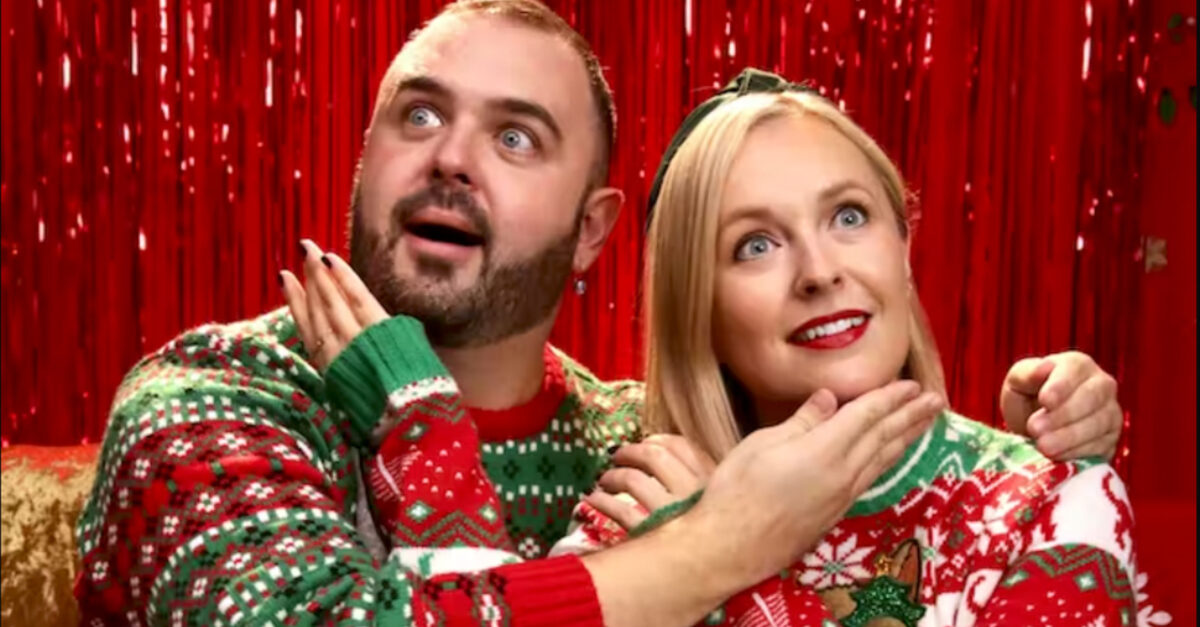 Cabaret & Concert News
Advent Carolndar Will Offer Holiday Shows at Chelsea Music Hall
The show includes new songs written by Julia Mattison and Joel Waggoner.
Advent Carolndar, a previously digital initiative where Broadway veterans Julia Mattison and Joel Waggoner wrote a new holiday song every day in the 25 days leading to Christmas, has announced their first live shows. 
Featuring songs from the three previous years of Advent Carolndar, as well as one-time-only improvised carols, Mattison and Waggoner will stir up holiday cheer at Chelsea Music Hall December 12 at 7 PM and 9:30 PM.
"Advent Carolndar was first born out of a wild caroling party at Julia's house in 2018 where we sang 'Why is Sausage Not a Christmas Food' until 5 AM, and neighbors threatened to call the cops," said Mattison and Waggoner. "Now, we're so excited to finally be caroling with friends again, bringing our hijinks to Chelsea Music Hall, and joining our wonderful fans for a night of laughs, booze, and holiday cheer. If the cops are called this time, we will be sure to make them join us in a singalong."
Advent Carolndar is directed and produced by Tim Drucker, with associate direction by Joyah Spangler. 
Visit DICE.fm.