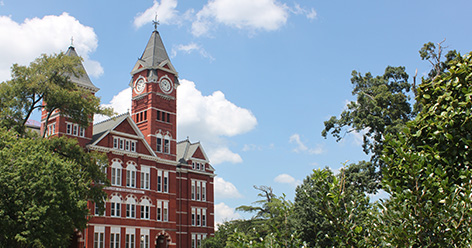 Notice body
AU Libraries' Discover Auburn lecture series begins its spring season of programs with a celebration of the life and works of acclaimed African-American composer, William Levi Dawson (1899 to 1990). The lecture by Dr. Mark Hugh Malone will be presented in the Caroline Marshall Draughon Auditorium of the Ralph Brown Draughon Library on Feb. 2 at 3 p.m.
Dr. Malone's presentation on Dawson will be based on research done while writing his soon-to-be-published book, "William Levi Dawson: American Music Educator." The timing of the publication coincides with the 100th anniversary of Dawson's first significant composition, "Jump Back, Honey, Jump Back."
In addition to his many compositions, Alabama native Dawson was also a music educator. He graduated from Tuskegee Institute in 1921 and later taught there from 1930-1955.
The public is welcome and Dr. Malone will be on hand to answer questions after the lecture.