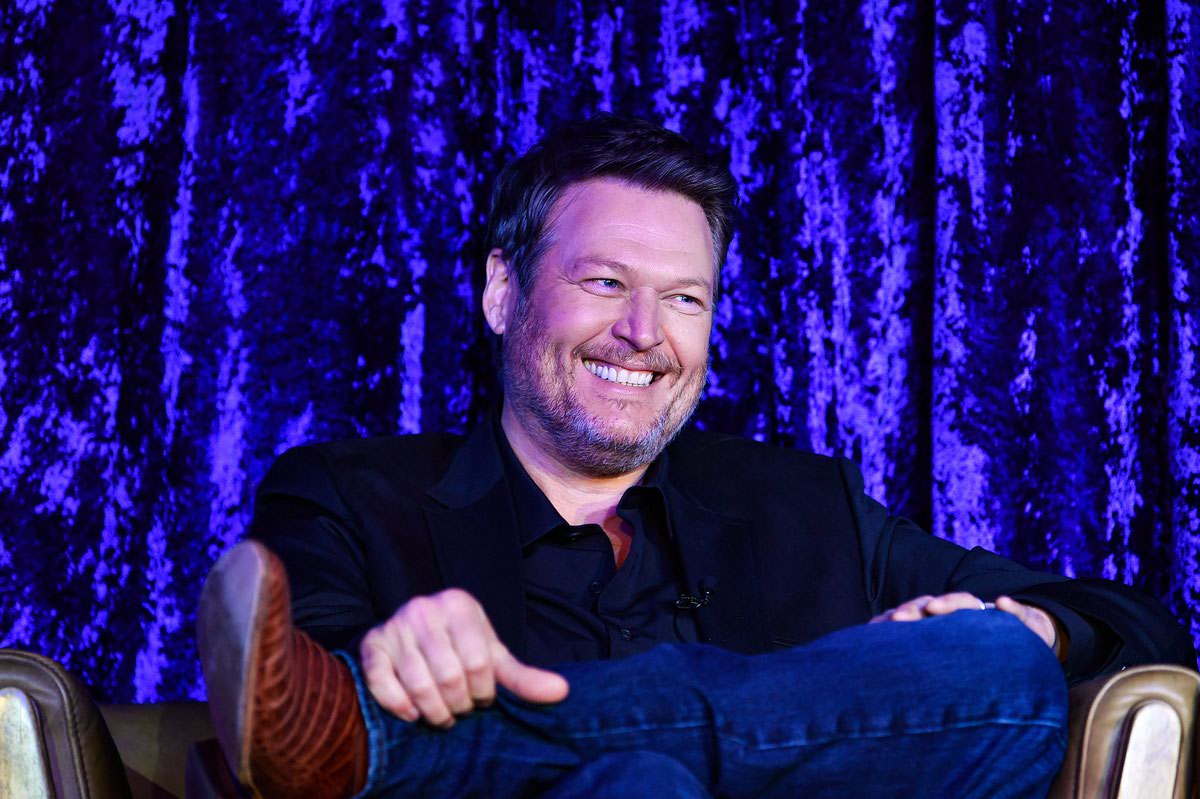 Country music superstar Blake Shelton knows Las Vegas well enough to know that "if you're going to do something here, you've got to do it big," he said during a January 19 event on the Strip.
That's why Ole Red Las Vegas, Shelton's four-story, 27,000-square-foot live music venue, bar and restaurant set to open in front of the Horseshoe this fall, will be his largest and most ambitious location yet.
What's more, it should shake up the Strip entertainment scene, which Shelton believes is lacking a strong honky-tonk presence.
"You've gotta have a break at some point from what you do for 36 hours in a row in Las Vegas," Shelton said. "Every time I'm here I want some damn country music and a beer. I think Ole Red is a remedy to that."
Earlier this month, Shelton and Ryman Hospitality Properties celebrated the groundbreaking of the new Vegas venue, which joins five other locations in Tennessee, Oklahoma and Florida. Ole Red will be a sophisticated addition to an already advanced Las Vegas market, Ryman executive chairman Colin Reed said. "We're gonna be building the Bellagio here as it relates to country music."
Guests on the first two floors of Ole Red will enjoy Southern-inspired bites while listening to concert-caliber country performances. Later in the night, the space will become a dancefloor. In keeping with the "Vegas way," as Shelton put it, Ole Red's third level will offer a more VIP lounge feel, complete with bottle service and a menu of restaurant favorites exclusive to that level.
Ole Red's rooftop should prove popular, too, with its sweeping Strip views, live music, DJs and curated cocktail and food menus.
To a simple Southern soul like Shelton, the music will always be the main draw. After judging for 22 seasons on The Voice, he said, he'd seen one too many contestants step off that stage and into the unknown. The weighted question of "now what?" always hung in the air. But "Ole Red became what's next for many of these artists," he said.
"Perception is everything in this business, and when you come to Ole Red, you feel and look like a superstar no matter what level you're at. I toured for seven or eight years before I'd ever had anything like this," Shelton continued. "For a lot of artists, the most important gigs they have in a year are at Ole Red. That's when they invite the booking agents and the managers and the record labels."
Wendy Moten, a Nashville singer-songwriter who finished second during The Voice's 21st season and debuted at the Grand Ole Opry in 2019, performed at Ole Red's flagship in Nashville last year.
"It's a great opportunity for new artists to have a place to play," she said. "At every Ole Red, you feel like at any moment, Blake is gonna walk through that door. They've captured his presence so much that you feel like that's a place he would hang out."
He just might. Shelton has teased some pop-up appearances at the venue once it's open. And don't be surprised to see more talent from The Voice playing there, along with other red-hot stars looking to be discovered.
Click HERE to subscribe for free to the Weekly Fix, the digital edition of Las Vegas Weekly! Stay up to date with the latest on Las Vegas concerts, shows, restaurants, bars and more, sent directly to your inbox!