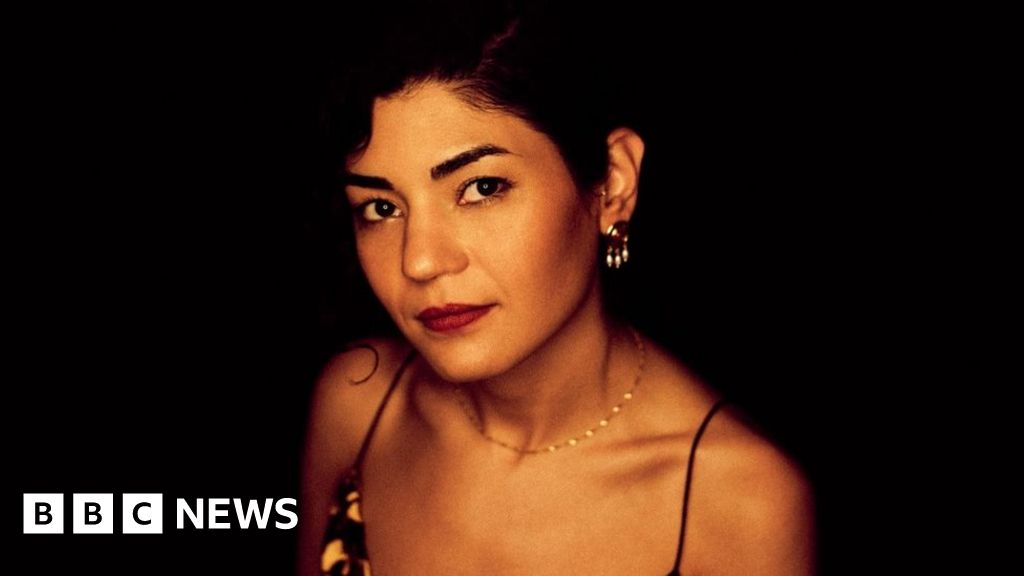 By Megan Lawton & Tom Richardson
Newsbeat reporters
You're at an underground rave. The location's a secret to everyone except the hundreds of people crammed inside.
All around you, people are dancing. The music is loud and the vibes are good.
But in Iran, raves aren't just a night out. They're an act of defiance.
A wave of protests has swept the country since September, when 22-year-old Mahsa Amini died in police custody.
Demonstrators – many of them women – want to get rid of Iran's strict religious leaders and rules that limit what they can wear or do in public.
In response, the government has been cracking down on protests. Hundreds have been jailed. Some say they've been tortured for confessions and others have been sentenced to death.
The penalties for speaking out can be harsh, but Iranians are still finding ways to oppose the current system.
And one of those is dance music.
'A huge risk'
"You would basically think that you are in a warehouse in Europe or in the US somewhere when you go into these underground parties," says Aida.
"Because nothing really looks different.
"But it's a huge risk for the people who attend, the people who organise and the DJs."
Aida, 30, is a DJ and music producer who was born in Iran and relocated to Canada aged 12.
She still has relatives and friends in the country, and watching from afar made her want to do something to help.
So Aida has teamed up with fellow DJ Nesa Azadikhah to produce Woman, Life, Freedom – an electronic compilation by a group of female Iranian women, producers and musicians.
They hope the album will raise awareness of the protest movement back home, and plan to donate the money it makes to organisations helping women in Iran.
Nesa left Iran, where she was born and raised, five months ago to tour Europe.
She has organised public events back home, but they couldn't be too lively as dancing is regarded as an illegal, indecent act.
Nesa and Aida explain that smaller-scale shows involving ambient music and visuals are permitted as a "cultural experience".
But both say dancing is a symbol of freedom for them.
Nesa's first experience of going into a club was a feeling of being "without stress, with peace and freely listening".
"It's a really emotional experience because it's something we really don't have in Iran," says Nesa.
"But at parties I feel that way all the time.
"I wish that this could be possible and that this could happen over there."
Aida agrees: "When I go to clubs, and when I'm playing in clubs, and I'm thinking about Iran, it's also a similar feeling."
'A better future'
Both Aida and Nesa expect their compilation will be heard in Iran and might even soundtrack an underground event.
"It will be listened to back home.
"There is dancing and there is life as we know it happening underground in Iran. And so maybe not publicly, but these things do happen," says Aida.
But they also want it to make others feel the same way Nesa did on that first visit to a club.
"It's also this sense of hope for a better future and hoping that this can change over there," says Aida.
"That the sheer amount of talented people in Iran can freely really show their talent and explore their passion.
"The same as we can out here and not have to run into these issues, not have to risk their lives, not have to sacrifice their performances because of these restrictions and rules that exist."
Listen to Newsbeat live at 12:45 and 17:45 weekdays – or listen back here.