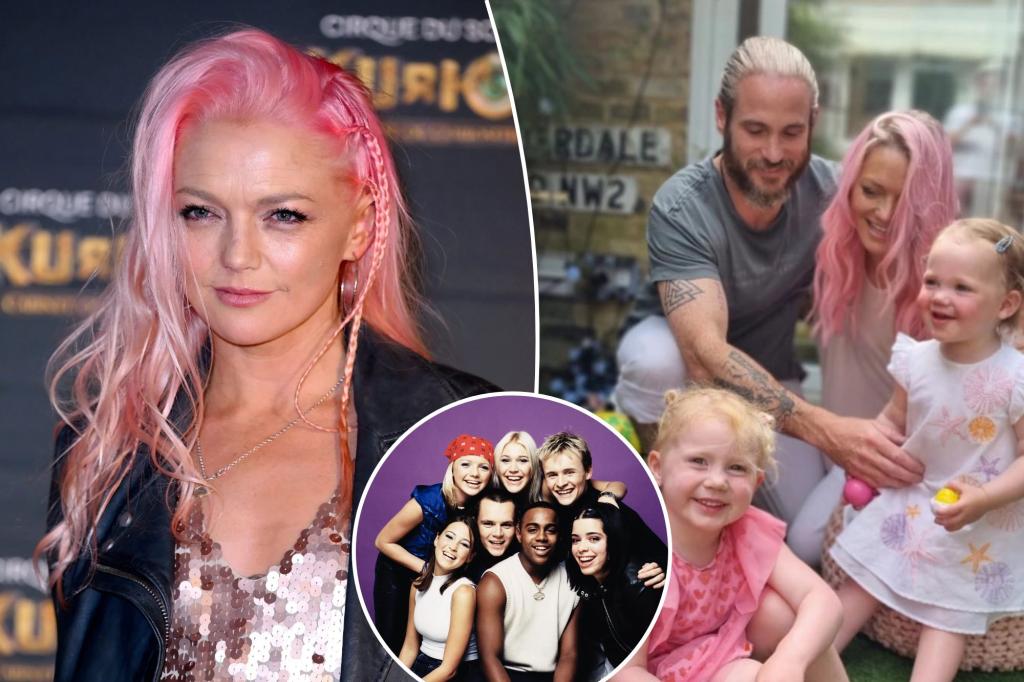 Hannah Spearritt, who found fame as part of British pop group S Club 7, has revealed she's now homeless and forced to sleep in an office with her two young children.
The singer, 41, told the Sun that she, her partner Adam Thomas, 42, and their two daughters Tea, four, and Tora, two, were given just two days to find a place to live after an eviction notice from their landlord around Christmas.
The eviction forced Spearritt to call in favors from friends after she and Thomas were told to either have a "crazy" $10,400 upfront payment for a short-term rental or move out.
"What screwed us is we didn't have time to find another place," she told the outlet. "We had somewhere over Christmas but ran out of time before we could move in."
"It was just a couple of weeks. We filled the unopened café with our belongings — we were so lucky to have that storage space — but had nowhere to go."
Spearritt, whose band pocketed $85 million in the late '90s and early 2000s, insists she wasn't paid a fair amount in comparison to the revenue the band was raking in.
"People think we must all be millionaires but sadly it's just not true," Spearritt explained. "It was what it was and we enjoyed ourselves at the time."
The singer partner added, "S Club 7's manager Simon Fuller did well for himself didn't he?"
Fuller, who also managed the Spice Girls, is worth an estimated $600 million.
Meanwhile, Spearritt, who reportedly earned a salary of $190,000 a year during her time in the group, revealed she and her family are now sleeping in a friend's business building — and using the office space as their living room.
"The kids' beds were there and we had the crayons out. It was stressful," she added.
Adding insult to injury, Spearritt has also been bed-found due to a recent illness — making their current living situation even more difficult.
The couple also had plans to open up a cafe of their own, however, they were forced to hit the brakes on their business ventures after being evicted.
S Club 7 dominated the pop music charts from the late 1990s to the early 2000s. The group's most popular hits include "Don't Stop Movin'," "Bring It All Back," and "Have You Ever."
The group won "Best Breakthrough Band" at the annual BRIT awards in 2000 and launched a TV show in the US in 1999.