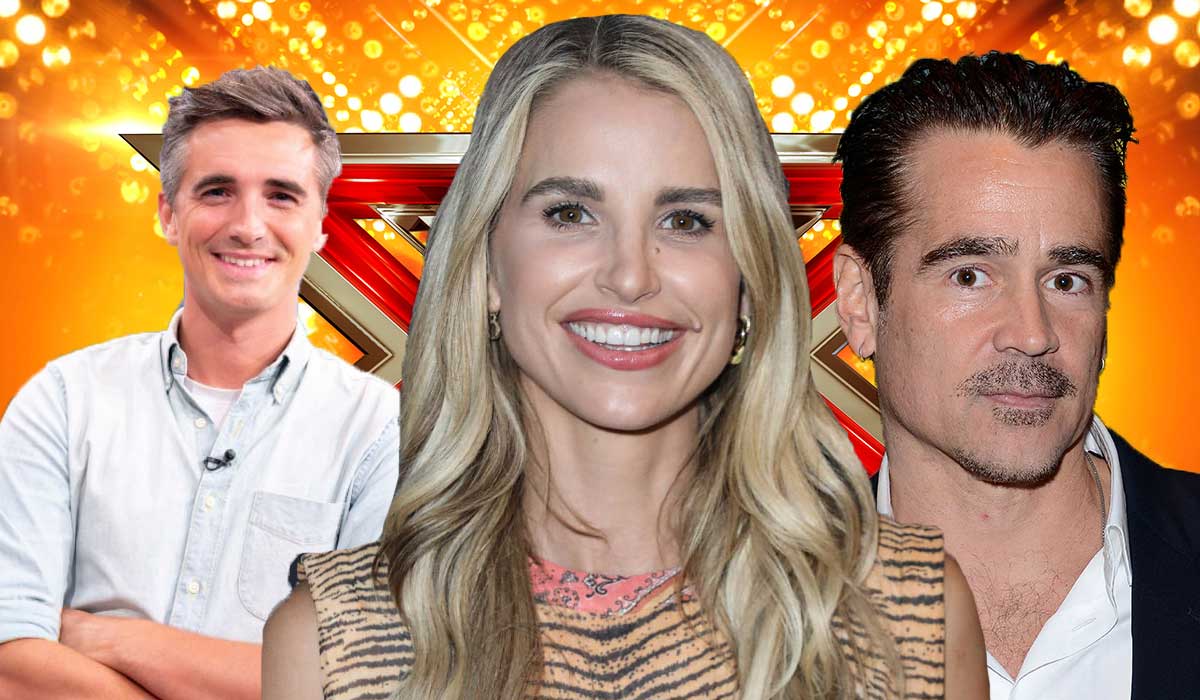 Irish celebrities are seemingly jacks of all trades, with a variety of big names from the Emerald Isle having dabbled in a career in music prior before they made it big.
From Donal Skehan's secret boyband to Colin Farrell's careless whisper, some of Ireland's top stars were topping the chart many moons ago.
Extra.ie are here to take you on a trip down memory lane and reminisce on the cringe past careers of your favourite A-listers.
Vogue Williams
Before her time as a popular podcaster, Vogue tried her hand as a pop princess, once auditioning for a girl group being formed by none other than Louis Walsh.
The 35-year-old, who is now a mother-of-three and living in the UK alongside husband Spencer Matthews, has previously been open about her hilarious past life.
'I can't even remember which one it was,' she recalls. 'I was about 16. I am such an awful, awful singer, but I always wanted to be in a band and me and my friend always auditioned for things. I got through quite a few rounds, but it wasn't enough.'
Cecilia Ahern
The best-selling author wasn't always a keen writer, having previously experimented with pop music in the early days of her career.
Cecilia joined Dublin quartet Shimma, who made a bid to represent Ireland in the Eurovision back in 2000, with the band finishing third in the Eurosong national selection.
'We were awful,' she remembers. 'The four of us together were so bad. Individually we were all good and then we came together, put sparkles in our hair and on our jeans and it all went downhill.'
Donal Skehan
Now this one may surprise you, as almost all evidence of the celebrity chef and his dulcet tones have been wiped from existence, but it is true that Donal Skehan was once a budding pop star.
Donal first made his start as an aspiring pop star, having been a member of multiple bands before catching a break. In 2006, Donal joined the international boy band project Streetwize, who toured across Ireland, the UK and Sweden, and even appeared on US TV before their demise.
Cecilia wasn't the only one who tried to represent Ireland in the Eurovision, with Donal taking part in Eurosong 2008 with the song Double Cross My Heart, ultimately losing out to Dustin the Turkey.
Colin Farrell
Louis Walsh seems to be a recurring theme for Irish celebs looking to break into the music industry, with the actor revealing he went to audition for Boyzone in Dublin in November 1993.
The Banshees Of Inisherin star was just 17 when he was approached in a nightclub by the man himself to audition, with his choice of song being the reason behind his failed audition.
'I murdered it,' the star recalls of his version of George Michael's Careless Whisper, with him ultimately failing to make the cut.