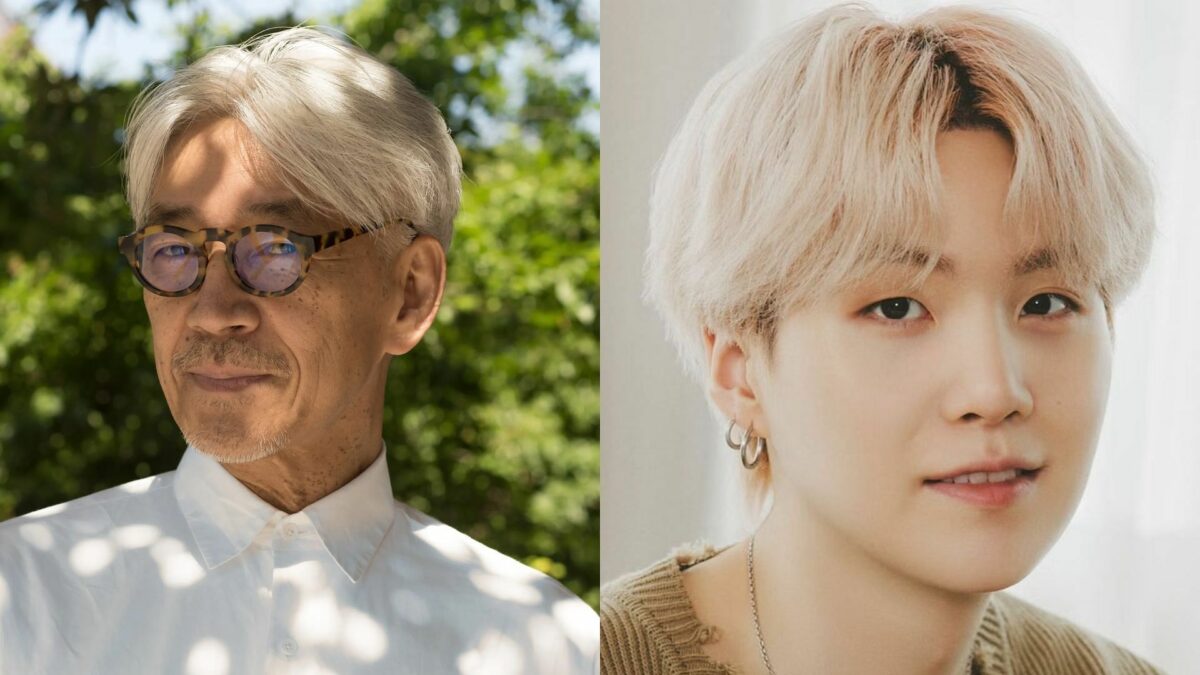 BTS' Suga recently interacted with popular Japanese musician Ryuichi Sakamoto, and the renowned composer has nothing but praise for the BTS member. Sakamoto has been publishing essays in the Japanese literary magazine Shincho since last July. While penning the final installment of the essay How Many Full Moons Will I See in the Future, he reflected on his meeting with Suga.
The latest issue was released on January 7, 2023, and featured Sakamoto's take on BTS' Suga as a musician. In the same essay, the composer also spoke about his experience of working as a music director for Hirokazu Kore-eda's new film Monster.
Sakamoto and Suga had a private meeting in September when the Daechwita singer visited Tokyo. Although the two met for a short period of time, both Sakamoto and Suga were able to share their love for music and composing in the brief while. The 70-year-old artist spoke highly about his views on the K-pop idol in his Shincho essay.
---
Japanese musician Ryuichi Sakamoto praises BTS' SUGA for his love and dedication to music
Ryuichi Sakamoto and BTS' Suga's meeting in Tokyo was truly meaningful for both the artists. Even though the two belong to different age groups, nationalities, and speak different languages, they were able to transcend the boundaries through their love for music.
Yoongi, a.k.a. Suga, impressed Sakamoto during this time, who lauded the Korean rapper in his anecdote about interacting with him. He commented:
"[SUGA] thinks so much about music that one could think he has no other hobbies."
His words resonated with ARMYs (BTS fandom), who are well aware of Suga's passion for making music. Suga has also been popular for composing most of the tracks performed by BTS since their debut. On top of that, he has also composed music for other artists such as IU, PSY, Giriboy, Epik High, Halsey, MAX, and Suran.
BTS' Suga, who has a reputation for spending hours in his studio, has continuously proven his talent by producing, writing, rapping, and composing hit songs. He has also made music for popular brands like Samsung and Hyundai in the past.
Meanwhile, Ryuichi Sakamoto is known for his contributions to the music industry as a composer, singer, pianist, and record producer. For his work in movies like The Last Emperor, he has been honored with awards including an Oscar, a BAFTA, a Grammy, and two Golden Globes.
In 2009, he was also awarded the Ordre des Arts et des Lettres by the Ministry of Culture of France.
---
In other news, it is rumored that Suga will be traveling to LA to watch the game between the LA Clippers and Denver Nuggets. Besides loving music, Yoongi is an avid basketball lover and visited Tokyo in September 2022, to witness an NBA match in Tokyo.