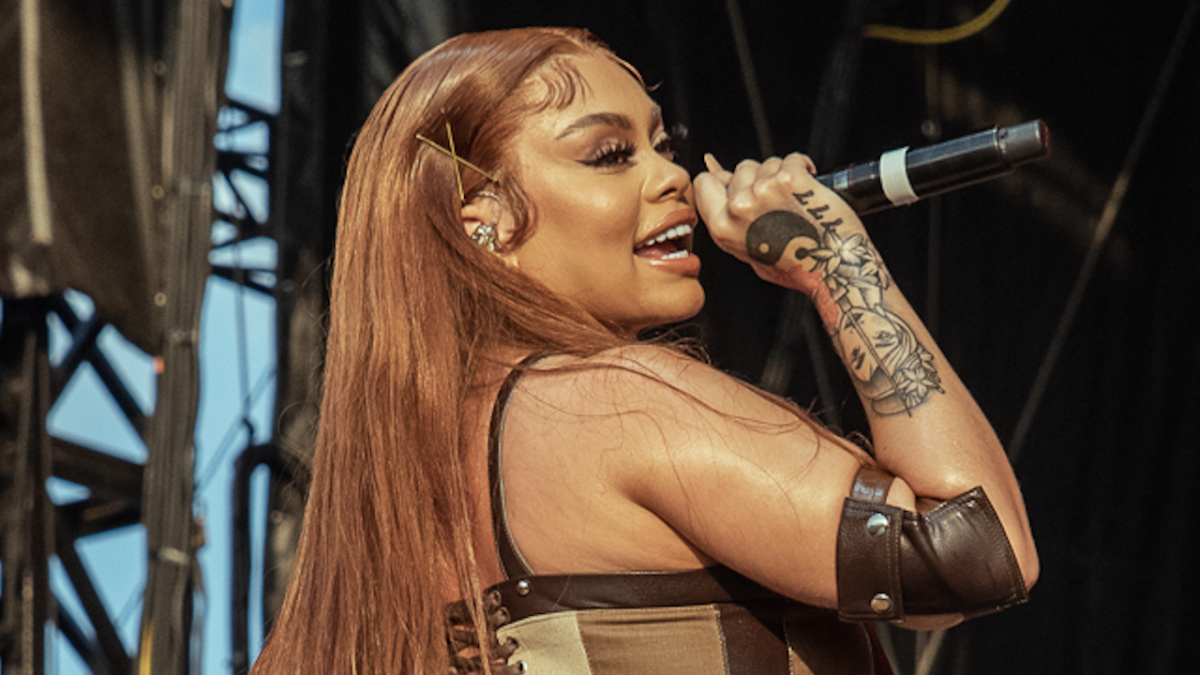 Latto is back in the studio and has teased another "pop" anthem on the heels of the massive commercial success of her Mariah Carey-sampling "Big Energy."
On Tuesday (January 31), the Georgia-bred rapper took to Twitter to post a clip of her in the studio twerking and making it rain dollar bills with a couple of friends while her next single boomed through the speakers.
"Pop Latto loading," she captioned the video.
Check out a snippet of Latto's new track below:
Pop Latto loading… pic.twitter.com/EbwnaRJcqB

— BIG LATTO (@Latto) January 31, 2023
Latto's new music comes on the heels of the madness surrounding her used panties eBay auction earlier this week.
The Grammy-nominated rapper's underwear came under scrutiny over the weekend when an eagle-eyed Twitter user called her out for wearing the same cheetah print thong in two separate photos — to which Latto clapped back with: "Oh no, it's the panty police."
The "Big Energy" hitmaker took her response one step further on Monday (January 30) by giving her fans an "inside look" at her panty drawer and revealing her plans to "wear a pair today and sell em tomorrow."
Staying true to her word, Latto later posted a link to an eBay auction of her cheetah print panties, with bidding starting at $0.99.
"Latto's everyday cheetah print panties," the item's description read. "Used. As seen on Latto multiple times."
Within hours, social media had been buzzing with Latto's antics as bidding had reached tens of thousands of dollars, at one point climbing to a whopping $95,650 after more than 100 bids.
Although, Latto won't be celebrating a five-figure payday from her panties, as eBay removed the auction due to it violating their policies.
"Used underwear is not allowed on site please report any listings you see in breach of policy," eBay's Customer Service page, @AskeBay, wrote on Twitter in response to a fan who flagged the listing.
Meanwhile, Latto could see her star power reach new heights this weekend as she remains the betting favorite to win Best New Artist at the 2023 Grammy Awards.