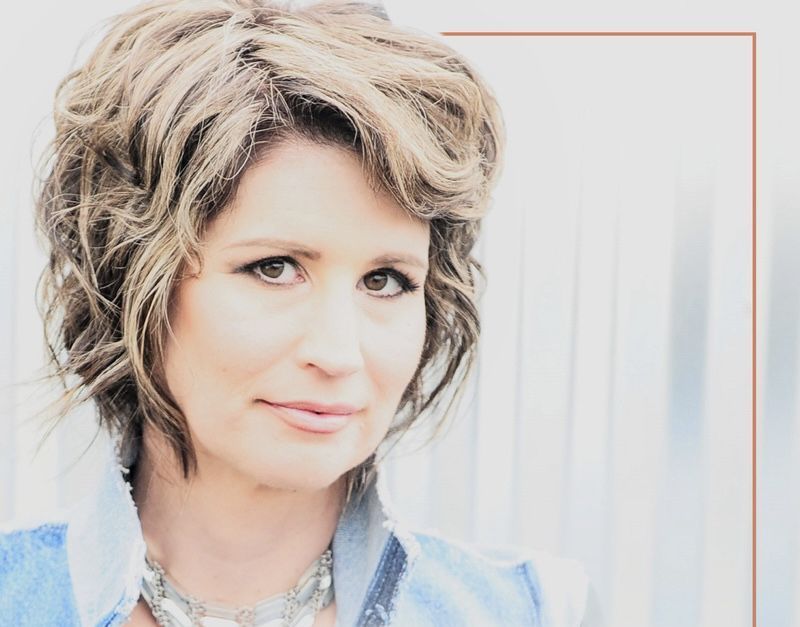 Article content
Lisa Brokop is bringing Christmas home to Canada.
Article content
This week, the Nashville-based country singer kicked off her western Canadian tour of A Classic Country Christmas. The tour will make six stops in Alberta and British Columbia including one right here in Spruce Grove at Horizon Stage on Sunday, Nov. 27.
"I'm excited. I've always wanted to do a solo Christmas tour and Horizon Stage is actually one of my favourite stages. The people who come are always so welcoming so I think it's going to be a lot of fun," said Brokop.
Inspired by the success of her show, Legendary Ladies of Country, featuring the songs of some of the greatest female country singers of the 20th century, A Classic Country Christmas similarly consists of Christmas favourites such as "O Holy Night," "Beautiful Star of Bethlehem," "Christmas Time's a Comin'," and "Shake Me I Rattle (Squeeze Me I Cry)."
Article content
Born in Surrey, B.C., Brokop grew up in a musical family with parents who valued country music above all else. As a child, she sang in the family band, before joining her first touring act at the age of 15. In 1990, at 16, she began her solo career with the release of her first single, "Daddy, Sing to Me," written by Ron Irving. By 19, she was signed to Capitol Records and permanently relocated to Nashville, Tenn.
"I don't remember ever not having the desire to go to Nashville to make a living in music. I didn't really ever want to be anything else. It was a calling that I felt pretty early on. I knew Nashville was where many of the famous country music singers went so that's where I wanted to go and try to become a success," said Brokop.
Article content
Over the next three years, she released two critically acclaimed albums, Every Little Girls Dream (1994) and self-titled Lisa Brokop (1996) which together garnered hits such as "Give Me a Ring Sometime," "Take That," "Before He Kissed Me," and "She Can't Save Him." The former was certified gold in Canada for selling over 40,000 copies. In 1995, Brokop was nominated for Top New Female Vocalist by the prestigious Academy of Country Music in the United States.
In 1998, she signed with Sony Nashville/Columbia Records and released her fourth studio album, When You Get To Be You featuring the hit singles "What's Not To Love," "How Do I Let Go," and the top-10 Canadian hit, "Better Off Broken" — her highest charting single to date (No. 8). Since then, she has released three more studio albums, Undeniable (2000), Hey, Do You Know Me (2005), and Beautiful Tragedy (2008).
Article content
"I think the simplicity and the storytelling of country music are what still draw me to it today. The roots of my sound have always been fairly traditional even the many of the songs I had on the radio in the 1990s were contemporary," said Brokop.
While her gold record is admittedly her proudest achievement, she said her career has been dotted with other memorable moments such as opening for Alan Jackson in front of 18,000 people and performing at the Ryman Auditorium in Nashville — the home of the Grand Ole Opry from 1943 to 1974. She said knowing every one of her heroes from Kenny Rogers to Anne Murray had stood on the same stage was an incredible feeling.
In recent years, she has turned her focus to writing and touring productions such as Legendary Ladies of Country, The Patsy Cline Project, and most recently, A Classic Country Christmas. She said these projects are a way for her to honour the artists who paved the way for her own career as well as perform some of her favourite songs written by others. Initially, A Classic Country Christmas was supposed to debut in 2020 but the pandemic has delayed its touring until now.
Article content
"It's been fun getting into the Christmas spirit a little early as I've been rehearsing for the shows. I think this is going to be a chance for people to experience warmth, joy, and laughter and remember the reason for the season," said Brokop.
In addition to Spruce Grove, the tour will make stops in Bassano, Alta., Camrose, Alta., Courtenay, B.C., Coquitlam, B.C., and Chilliwack., B.C. The 90-minute performance will include two 45-minute sets and feature a four-piece band (including Brokop) of piano, bass, and guitar.
The show will start at 7:30 p.m. Tickets can be purchased via horizonstage.com.
"It's going to be a blast. I'm hoping everyone will be able to put aside their troubles for a night and just enjoy some fun music and get into the Christmas spirit," said Brokop.
rhowell@postmedia.com