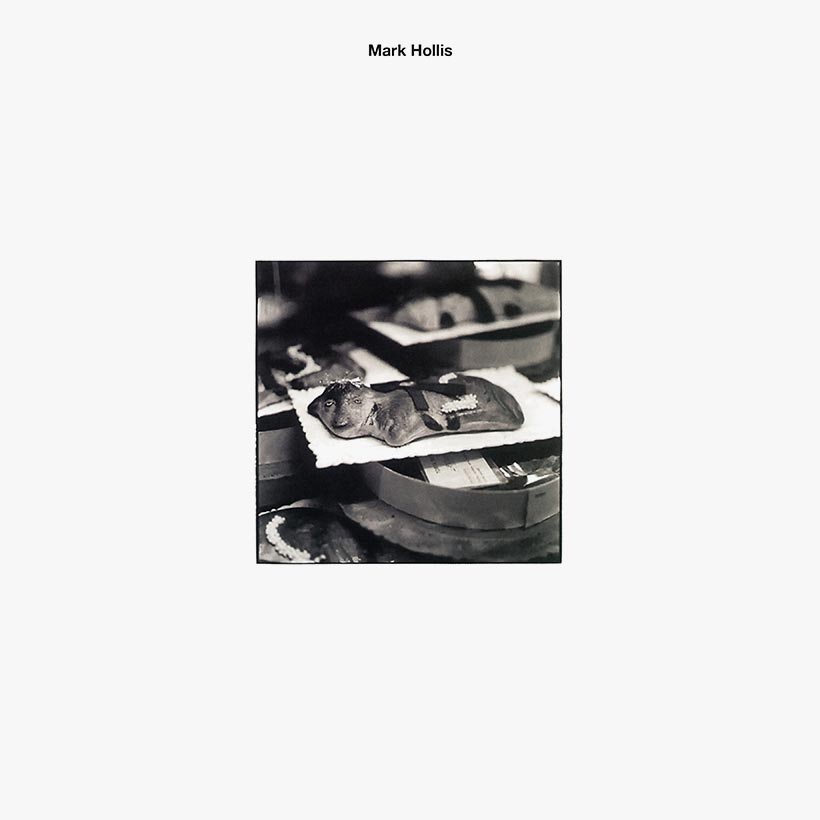 Starting life with the working title "Mountains Of The Moon," Mark Hollis' lone solo album was initially conceived as the follow-up to Talk Talk's glorious Laughing Stock. However, after Hollis split the band in 1993 and retreated further from the daily grind of the music business, Polydor issued the record as simply Mark Hollis on January 26, 1998.
Listen to Mark Hollis' solo album on Apple Music and Spotify.
Essentially, the album was a Talk Talk record in all but name. Longtime producer/co-composer Tim Friese-Greene wasn't involved in its recording, but frequent Talk Talk collaborators such as guitarist Robbie McIntosh, percussionist Martin Ditcham, and harmonica maestro Mark Feltham were present during the sessions, while Laughing Stock engineer Phill Brown again manned the console.
The recording process
Sonically, too, Mark Hollis was a further refinement of the pigeonhole-defying fusion of jazz, folk, and ambient music that Talk Talk first alchemized on 1988's beguiling Spirit Of Eden and continued to explore on Laughing Stock. The fact that Hollis' own listening pleasures were by now well beyond the realms of rock and pop also fed into his creative stream.
"I wanted to make a record where you can't hear when it has been made," he told Dutch magazine Music Minded in April 1998. "Two albums that I really like are Sketches Of Spain and Porgy And Bess, records that Miles Davis made with Gil Evans. They used arrangements and a loose manner of playing [their instruments] for a clear atmosphere and suggestiveness. I wanted to create that as well."
During the lengthy studio sessions, Hollis also made further sonic advancements by placing greater emphasis on acoustic instrumentation and paring recording techniques back to their bare minimum.
"We only used two microphones," he told Music Minded. "We searched a long time to find the right balance. Recording in its purest form, really, like in the old days. I also very much like the character and realization of acoustical instruments. [I wanted] to let the sound of the room be heard – the production was, in this case, to relax the musicians and give them a chance to find their own interpretations."
An unlikely inspiration
As the methodology suggests, Mark Hollis added up to an intimate and intensely personal experience. Its primary stock in trade were its hushed, haunted hymnals ("The Colour Of Spring," "Westward Bound," the stark "Inside Looking Out"), though "The Gift"'s subtle, jazzy groove reflected Hollis' love of Miles Davis and John Coltrane, and the woodwind-enhanced "The Daily Planet" felt delightfully quirky. Arguably the record's stand-out, however, was "A Life (1985-1915)": an elusive, suite-like affair stretching over seven minutes and which was inspired by the tragic death of a young soldier during World War I.
"It was based on Roland Leighton, the boyfriend of [nurse, writer, and pacifist] Vera Brittain, who died within a year of the start of the First World War," Hollis revealed in an NME interview supporting the album's release. "It's the expectation that must have been in existence at the turn of the century, the patriotism that must have existed at the start of the war and the disillusionment that must have come immediately afterward. It's the very severe mood swings that fascinated me."
The critical reaction
Mark Hollis' ethereal beauty attracted rave reviews similar to those that greeted Talk Talk's Spirit Of Eden and Laughing Stock. Respected UK publications such as NME and The Guardian weighed in with four-star critiques, while Melody Maker caught the record's vibe perfectly, when they declared it to be, "Open, restful and at times fantastically beautiful… a sound whose ambience is as natural as breathing."
Fans holding their breath that Hollis might return to the live circuit, however, were disappointed. In Music Minded, he emphatically dashed any such hopes when he said, "There won't be any gig, not even at home in the living room – this material isn't suited to play live."
Mark Hollis' legacy
With such an unequivocal statement, Mark Hollis walked away from the music industry and never made another album prior to his death, aged 64, on February 25, 2019. His withdrawal wasn't because he was a tortured artist, but simply because he preferred quiet seclusion and spending time with his family. Perhaps he also felt he'd said everything he needed to say after he'd realized his solo album.
"The way I think about it is to try and make an album that is unique," he told NME in 1998. "To make an album that could exist outside of the period in which it's written and recorded – that's the aim."
He achieved that objective. Mark Hollis' solo album is as subtle and dignified a swansong as any musician could hope to muster. Sparse, beautiful, and otherworldly, it's the consummate postscript to Talk Talk's transcendent body of work.
Mark Hollis' solo album has been reissued on 180g vinyl.
For the latest music news and exclusive features, check out uDiscover Music.
uDiscover Music is operated by Universal Music Group (UMG). Some recording artists included in uDiscover Music articles are affiliated with UMG.