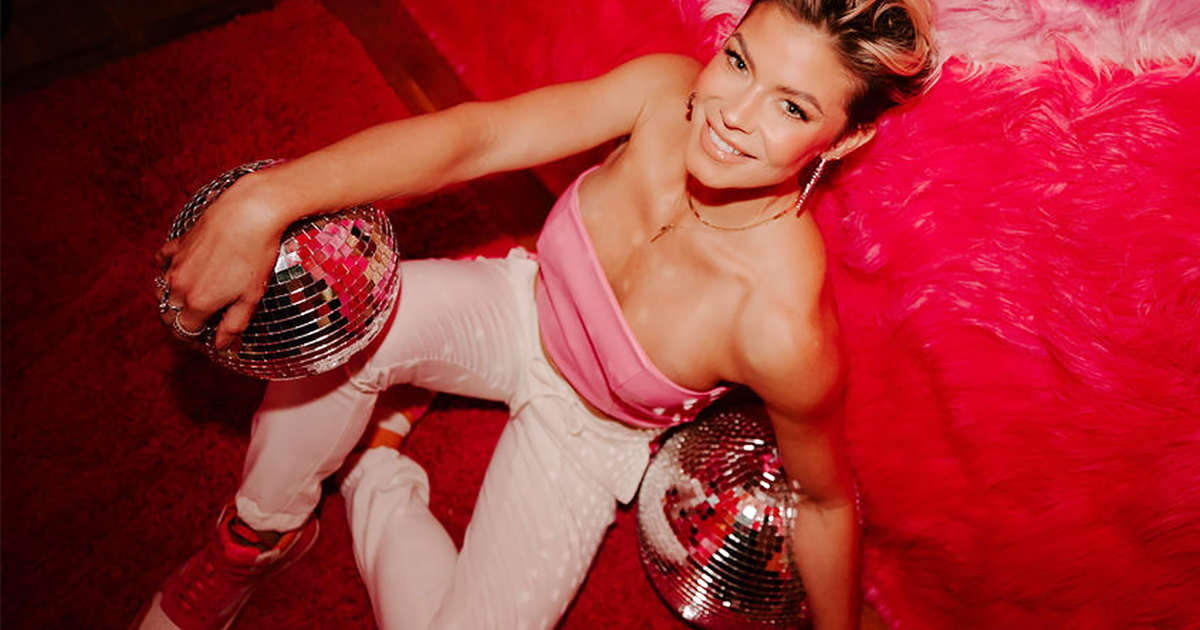 Whitney Miller always starts her day with a brisk walk and a cup of coffee.
"And then I'm off to the races," Miller, 33, tells PEOPLE. "It's been like that since I was a kid. I was just always wanting to try new things and experience new things and just challenge myself constantly. I'm not going to lie, it gets tiring sometimes!" She laughs. "But at the end of the day, I really just like chasing fun and happiness."
It's this go-getter attitude that has taken the tough Texan far throughout her life, from being crowned Miss USA in 2012 to becoming a kickboxing commentator and MMA fighter, to most recently serving as a popular podcast host. But now, Miller says she is ready to start working on making her country music dreams come true with the release of her new single "15 Minutes of Fame," premiering exclusively on PEOPLE. 
"This is my freedom song," she says of the song she wrote alongside Kelly Sidel, Hailey VerHaalen, and Chelsey Satterlee. "It spurred from one of my biggest heartbreaks that I went through a couple years ago that was extremely abrupt and out of nowhere. Instead of going through my emotions in a healthy way, I just pretended everything was OK. And now, two and a half years later, I still have some of that pain. But now, I get out that anger through my lyrics."





© Provided by People
Rachel Deeb Whitney Miller


However, there was a time that Miller fell silent. 
"When I was 10 years old, someone really close to me told me that I couldn't sing," remembers Miller, who released her first single "Diamond Country" last year. "I took that to heart, so much so that it actually became like a phobia. I could not sing. So basically, I wouldn't sing in front of people at all. It was my biggest fear."
RELATED: Shania Twain Says She Was 'Petrified' to Sing After Throat Surgery, but 'Had to Take the Leap'
In fact, Miller says she once believed that the off-handed remark would forever keep her from working up the courage to pursue her ultimate dream of a country music career.
"I always thought to myself, 'Whitney, you didn't do the one thing that you wanted to do,'" Miller remembers. "I thought maybe singing would go away, but it never did. It finally got to this point where it was too excruciating to hold it in. I finally just went for it."





© Provided by People
Rachel Deeb Whitney Miller


In 2020, Miller walked into the Orb Recording Studio in Austin, Texas and finally allowed her voice to be heard. And when that very voice was heard by the owner of the studio, he encouraged her to follow her dream.
"And now I just keep saying 'yes' to it," says Miller, who listens to the likes of fellow country music firecrackers Elle King and Gretchen Wilson not only for inspiration, but also guidance. "It's been wild to watch how everything has been unfolding, but I could not be happier, honestly."
RELATED: Watch Elle King and Chris Young Face Off in Air Cannon Cornhole on Barmageddon
The former beauty queen says she is especially happy to have the chance to record her own distinctive brand of country music.
"I just have country music running through my veins," she says with a laugh. "I'd probably be kicked out of my family if I was doing anything else!"





© Provided by People
Rachel Deeb Whitney Miller


Country music also serves as the genre that, Miller reveals, allows her to say many of the things she wouldn't dare say out loud.
"Music has let me say the things that I was too afraid to say," she concludes. "When I see other musicians putting their heart and soul into something, I think it really gives me permission to say, you know what, let's go for it. Don't hold yourself back. Put your real truth in that song and see what happens."
She laughs, then adds: "I feel like I spent far too much time giving a s—."
Read the original article on People