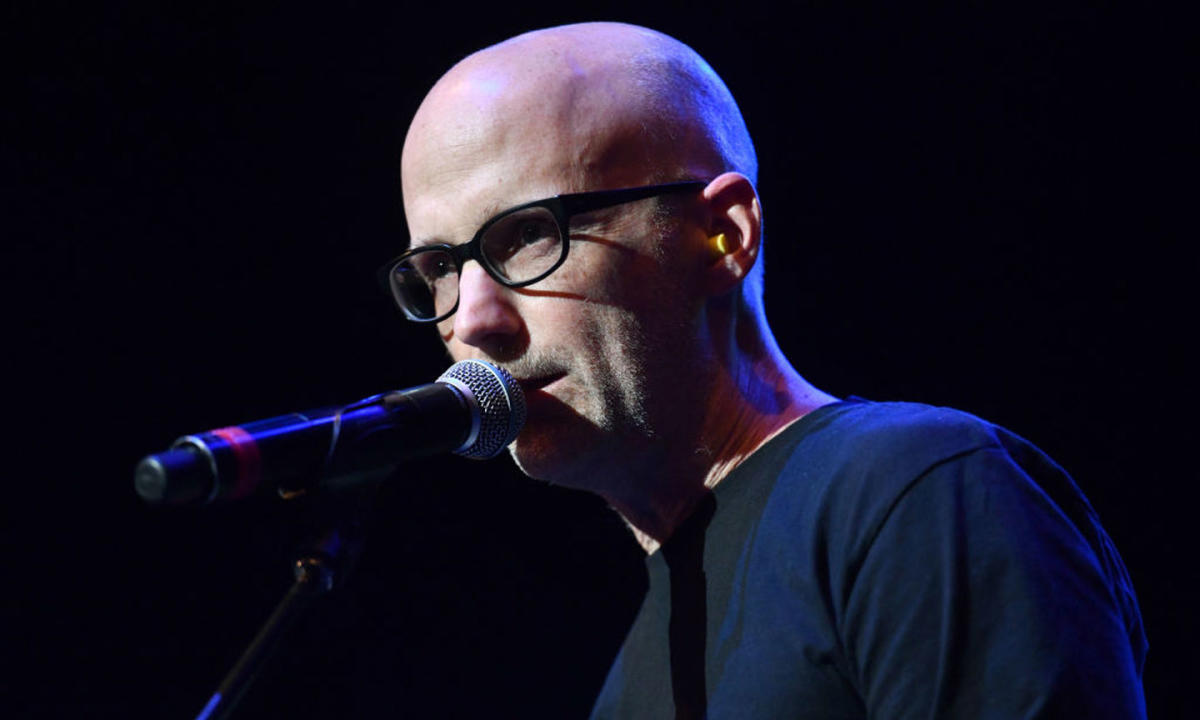 Moby has started off 2023 with the release a new album. Earlier this month, he took to social media to announce that he was finishing up a new album called Ambient 23 with a release date of January 1, and, true to his word, the DJ, musician and producer has unveiled the new album, which is now available to hear on digital platforms.
According to his social media post, Ambient 23 was recorded using "weird old drum machines and old synths" and is "inspired by… early ambient heroes," including Martyn Ware, Brian Eno, Jean-Michel Jarre and Will Sergeant. In a separate update, posted on the day of the release, Moby wrote: "Made to help anxiety (my own, and hopefully yours, too). For 2023, may we all be less anxious (and may we all stop looking for validation from a culture we don't respect…)."
The new release comes to complete one series of ambient inspirations by Moby, who hopes that each of us will find some special personal meaning in his videos and music. At the same time, he would like even if his music plays softly in the background at home or at work, to help create a feeling of calm and peace.
Ambient 23 follows Reprise, an album of early Moby songs recorded with updated orchestral arrangements. Issued in May 2021, Reprise was released through the legendary Deutsche Grammophon label.
Reprise found Moby revisiting musical highlights from his notable 30-year career. Together with the Budapest Art Orchestra, he has re-envisioned some of his most recognizable rave classics and anthems with new arrangements for orchestra and acoustic instruments. Reprise features an eclectic and impressive array of guests including Alice Skye, Amythyst Kiah, Apollo Jane, Darlingside, Deitrick Haddon, Gregory Porter, Jim James, Kris Kristofferson, Luna Li, Mark Lanegan, Mindy Jones, Nataly Dawn, Novo Amor, Skylar Grey and Víkingur Ólafsson.
Listen to Ambient 23 on Apple Music and Spotify.
For the latest music news and exclusive features, check out uDiscover Music.
uDiscover Music is operated by Universal Music Group (UMG). Some recording artists included in uDiscover Music articles are affiliated with UMG.