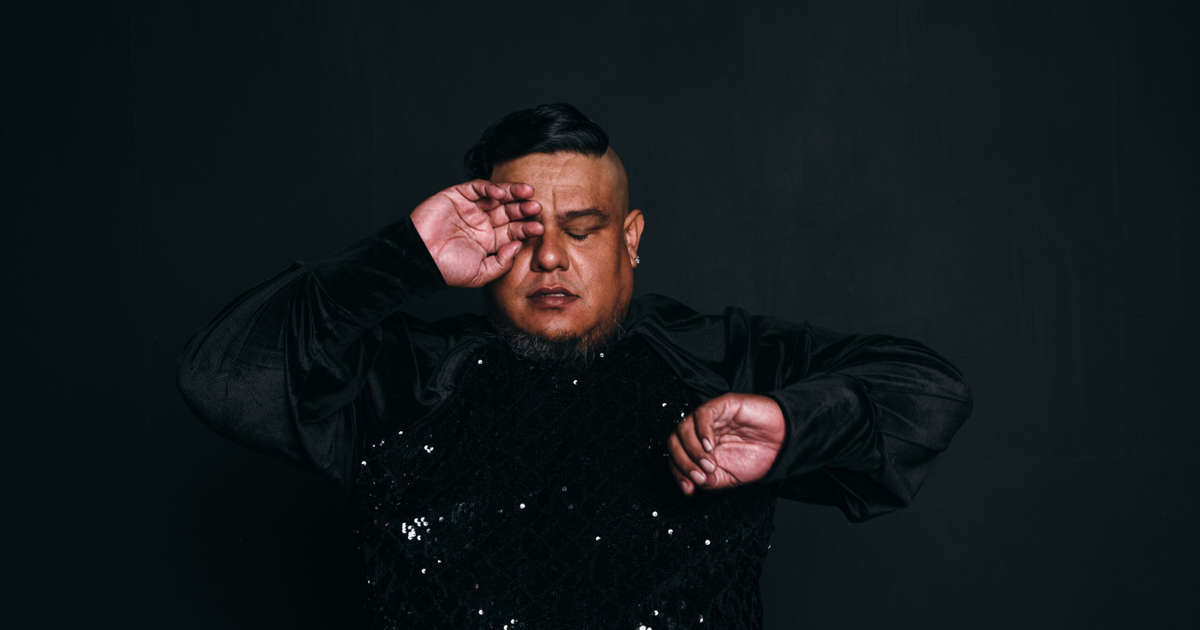 © Provided by INTO
We all have a story to tell and each of us have a nuanced way to tell it. Dorian Wood (she/they) understands this and harnesses […]


We all have a story to tell and each of us have a nuanced way to tell it. Dorian Wood (she/they) understands this and harnesses the power behind storytelling through her art. Soon, they'll bring more of their stories to life in their upcoming show Canto de Todes (Song for Everyone).
Split into three movements, Canto de Todes is a 12-hour collaborative, experimental chamber music composition and installation. Inspired by a lyric from late Chilean singer-songwriter Violeta Parra, Canto de Todes is an ode to the folk music that raised Wood. The project uses folk music as a conduit for social change and invites attendees to engage with the performance forever how long they choose. 
With genres intertwining and bending in their music, the collection of songs within Canto de Todes are a part of a long-durational, spatial experience. Through the reworking of chamber music, collaborative performance, and an immersive installation, Wood creates a personalized and dynamic music experience. Additionally, Canto de Todes incorporates the work of local artists, as Wood intends to tour the production worldwide, forever changing the face of an ever-evolving project. 
"The format of Canto de Todes is meant to defy people's expectation of the rigidness often associated with witnessing chamber music performances, and instead offer a welcoming space that allows for individuals to project their personal and communal joys and traumas," said Wood. "My hope with Canto de Todes is to tour it as broad and wide as possible, mutating and expanding with ongoing collaborations with artists local to each region, and work toward a future of acknowledgment over inclusion, and of reparations over acceptance."





© Provided by INTO
Photo credit: Laura Pardo


As a multidisciplinary based in Los Angeles, Wood's identities strongly informs their work. As a genderfluid brown person, a child of Costa Rican and Nicaraguan immigrants, and an autodidact, Wood uses her art to challenge systems, traditions, and ideologies. A 2020 Creative Capital Award winner, a 2020 Art Matters Foundation grant recipient, a MacDowell fellow, and a Loghaven fellow, Wood's artistry has been lauded and showcased globally. With work presented at The Broad (Los Angeles), REDCAT (Los Angeles), Museo Nacional Del Prado (Madrid), and Teatro de la Ciudad Esperanza Iris (Mexico City), Wood's work transcends genres and geographical borders. 
Each movement of Canto de Todes works together to paint a picture of the urgency for social change. The first and third movements consist of hourlong chamber pieces tinged in folk, pop, and experimental music. The second movement is a prerecorded 10-hour piece that unfolds within the multidisciplinary center REDCAT. 
While stationed in Los Angeles, Wood hopes to take the piece globallyl in order to spread its message as far as Canto de Todes will take her. 
"My dream would be that five, 10, 20 years from now, audiences will enter their own versions of Canto de Todes with the curiosity of experiencing something new and of the moment, custom-modified for their community, and informed by accumulated layers of ancestral energy," said Wood.
Canto de Todes premieres on Friday, Feb. 3, 2023 at 8:30PM PST at L.A.'s REDCAT. To learn more, click here.





© Provided by INTO
Photo credit: Laura Pardo