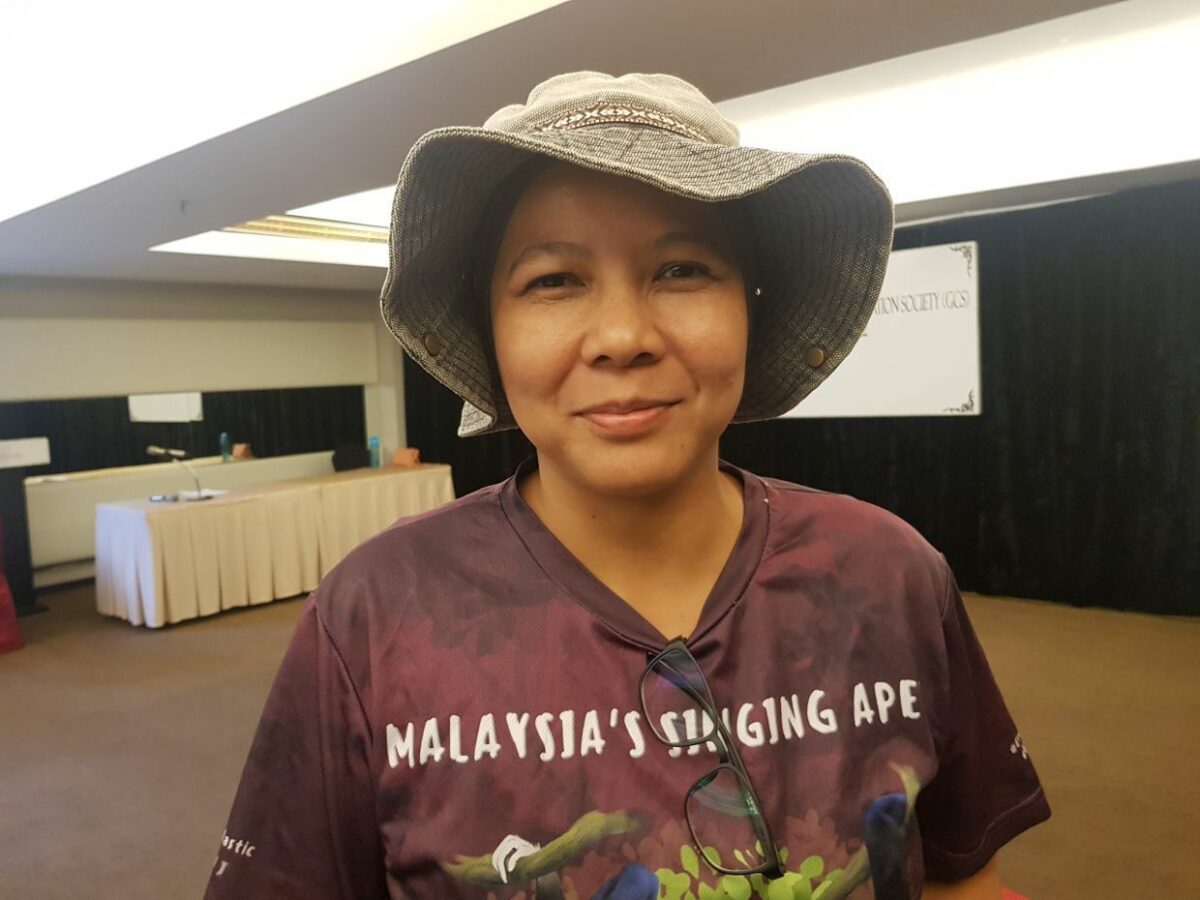 KOTA KINABALU: Five rescued gibbons will be sent to recover under Sabah's first gibbon rehabilitation project set up recently in Kota Belud district on the west coast.
These North Bornean gibbons (Hylobates funereus), a species of small primate, were mostly kept as pets and were now in the care of the Gibbon Conservation Society (GCS).
GCS president Mariani Ramli (pic) said in the initial stage, the Borneo Gibbon Rehabilitation Project (Borneo GReP) will try to rehabilitate these gibbons at the state's first gibbon rehabilitation centre at Kg Kiau Nulu.
ALSO READ: Efforts to shine a light on Sabah's gibbons through Kota Belud project
"Over the next few weeks, the Borneo GReP team will gather data on each animal to assess their psychological state and needs, in order to create a (customised) rehabilitation plan," she said in a statement recently.
"Rehabilitation takes many years depending on each animal's trauma and ability to relearn natural behaviours. We hope all five will be able to be released (into the wild) one day," she added.
Mariani said the rescued gibbons, which arrived at the centre on Jan 17, were mostly orphaned and taken in by villagers as pets.
ALSO READ: 'Gibbon Whisperer' on a mission
She said gibbons, the only small apes, share some 96% of human DNA and help disperse seeds in the jungle, helping to keep the ecosystem in Sabah's forests balanced.
She said Borneo GReP aimed to conserve these primates, also known as singing apes as they sing to attract mates and mark territory, and boost interest in the species among researchers and visitors.
Mariani said Borneo GReP focuses on rehabilitating two gibbon species: the North Bornean gibbon and Abott's gray gibbon (Hylobates abbotti).
Both species are categorised as endangered by the International Union for Conservation of Nature (IUCN) Red List.
The IUCN is an international organisation working in the field of nature conservation and sustainable use of natural resources.
ALSO READ: Second rehab centre for gibbons being built
During the centre's launch ceremony on Sunday (Jan 22), Kadamaian assemblyman Datuk Ewon Benedick expressed his appreciation to the non-governmental organisations and wildlife authorities involved in making it a reality.
He said the centre would serve as a new tourist attraction for locals and overseas visitors to Kg Kiau and at the same time function as a rehabilitation centre for the endangered species, which is called Kalawot in the native Dusun language.
He said such efforts tied in with the government's initiative for sustainable tourism, environmental conservation and economic development.
Benedick said RM50,000 had been allocated to support the centre at this early stage.
Of that amount, half is earmarked for maintenance and the rest to upgrade facilities.
It is learnt that NGO Nepada Wildlife Jerman had also allocated some RM100,000 to the centre while the state put in RM40,000 to start it up.