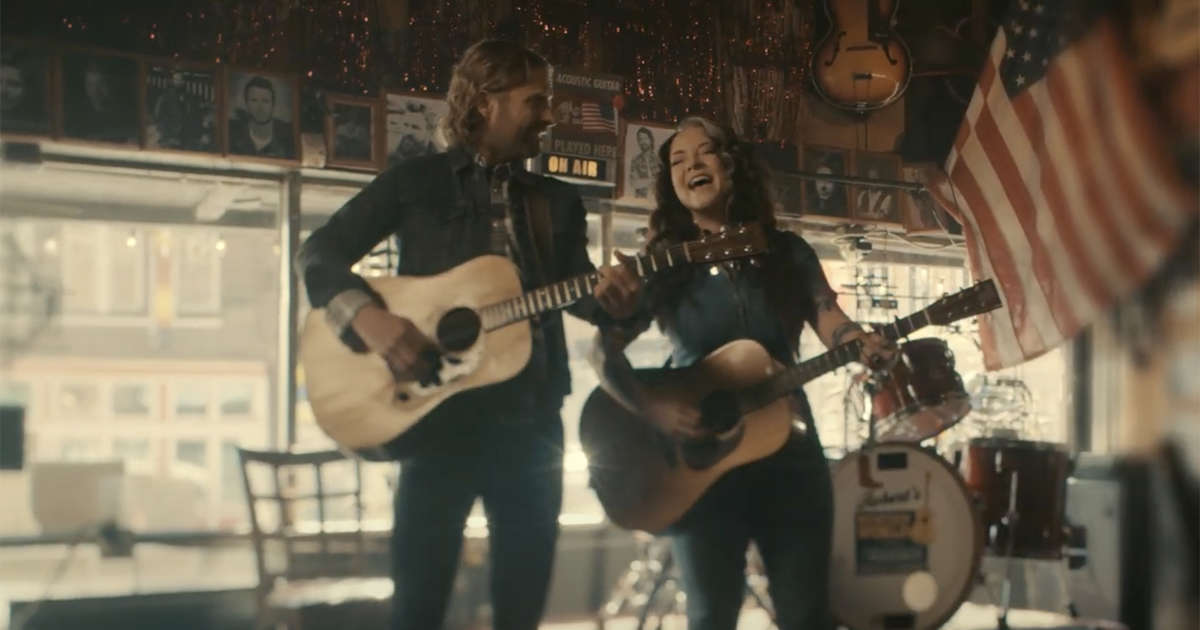 First Country is a compilation of the best new country songs, videos & albums that dropped this week.
Dierks Bentley with Ashley McBryde, "Cowboy Boots"
"They ain't broke in until they've broke a few horses and some hearts," Dierks Bentley sings in this sentimental ode to trusty, dusty old boots. Joining Bentley is is another superb, rootsy-warm vocalist, Ashley McBryde. Together, they bring all out the best nuances in this track, which is included on Bentley's upcoming album Gravel & Gold, out Feb. 24.
Shania Twain, Queen of Me
Shania Twain returns with the album Queen of Me, her followup to 2017's Now. Here she nods to the current culture's fervent nostalgia for '90s music — both pop and country. With three top 10 hits on the Billboard Hot 100 ("You're Still the One," "That' Don't Impress Me Much," "From This Moment On"), Twain has been one of the foremost architects of the ear-catching, euphoric pop-country blend, and brings to this new project a continuation of the peppy, empowering messages (see songs such as inescapably danceable "Giddy Up!" and "Not Just a Girl"), layered over staunchly pop productions that legions of fans have come to expect. Given her battle with health issues including Lyme disease and dysphonia, Twain's vocal does sound different than her projects from the mid-'90s, but she uses her voice's newly gritty texture with great impact, as it lends an added toughness to her defiant, triumphant storylines such as "Brand New" and "Queen of Me."
Morgan Wallen, "Everything I Love"
Leading up to the March 3 release of his upcoming massive, 36-track album One Thing at a Time, Wallen released three new songs this week: "Last Night," "Everything I Love" and "I Wrote the Book." "Everything" is the most traditional country of the three, holding on to his country/rock/hip-hop hybrid, while incorporating a '70s Allman Brothers vibe — and the the lyrics offer a direct nod to the Brothers' classic "Midnight Rider" on the lyric, "We were listenin' to 'one more silver dollar'/ Hanging out in my Silverado."
Corey Kent, "Man of the House"
Kent follows his radio hit "Wild as Her" with this moody, autobiographical track about a boy forced to grow up a little too fast, trying to "fill shoes that ain't my size" in order to make up for the hole left by an absent father. The memories and inner struggle tumble out as his voice runs the gamut from subdued and husky to an angsty near-scream as the memories and inner struggles tumble out, before he muses that now grown up and a father, he's still "a boy trying to be the man of the house." A solid showcase of Kent's maturing acumen as a songwriter and vocal interpreter.
4Runner, "Ragged Angel"
This group first signed with Polydor in 1995, released their debut track "Cain's Blood" and earned followup hits. Years later, they disbanded to raise their respective families. But now, they return with their first release in nearly two decades, on a reimagined version of a song they first released in 2004 — and a new baritone singer, with lead singer Craig Morris' son Sam. In that time, it's clear the group's Eagles-esque, full-bodied harmonies are perfectly intact on this uplifting and buoyant track, which feels like a perfect throwback in an era filled with nostalgia for 1990s and 2000s country sounds.
Charles Wesley Godwin, "The Jealous Kind"
Godwin's scruffy voice offers bone-baring honesty on this cover of Chris Knight's "The Jealous Kind," accompanied by cool piano licks and haunting bass lines. He and his band kick up the tempo, leaning into the urgency reverberating through the song's storyline, detailing a guy outrunning the law to reach his wayward lover.
"I never drove two days through the pouring rain just stopping for coffee and gas," he sings. "Never outrun the law on the interstate/ Didn't know this thing'd go that fast … but there's always a first time."