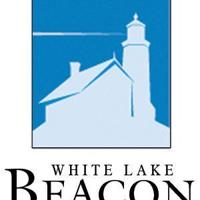 The White Lake Chamber Music Society's planned Nov. 15 lecture on classical composers Bach, Mozart and Beethoven has been postponed after scheduled speaker Robert Swan tested positive for COVID-19.
The reschedule date has not been determined yet.
Swan, a retired violist from the Chicago Symphony Orchestra, is from Norwalk, Conn. and graduated from Indiana University's music school before a long and successful career. He is currently a White Lake Chamber Music Society board member.
"I thought that nothing could ever stop me from talking about this trio that has so enriched my life, but then COVID came along and struck me," Swan said in a statement. "There is no way that I can prepare for this talk feeling the way I do so forgive me for having to postpone it. We will reschedule with promises of great inspired music to come."