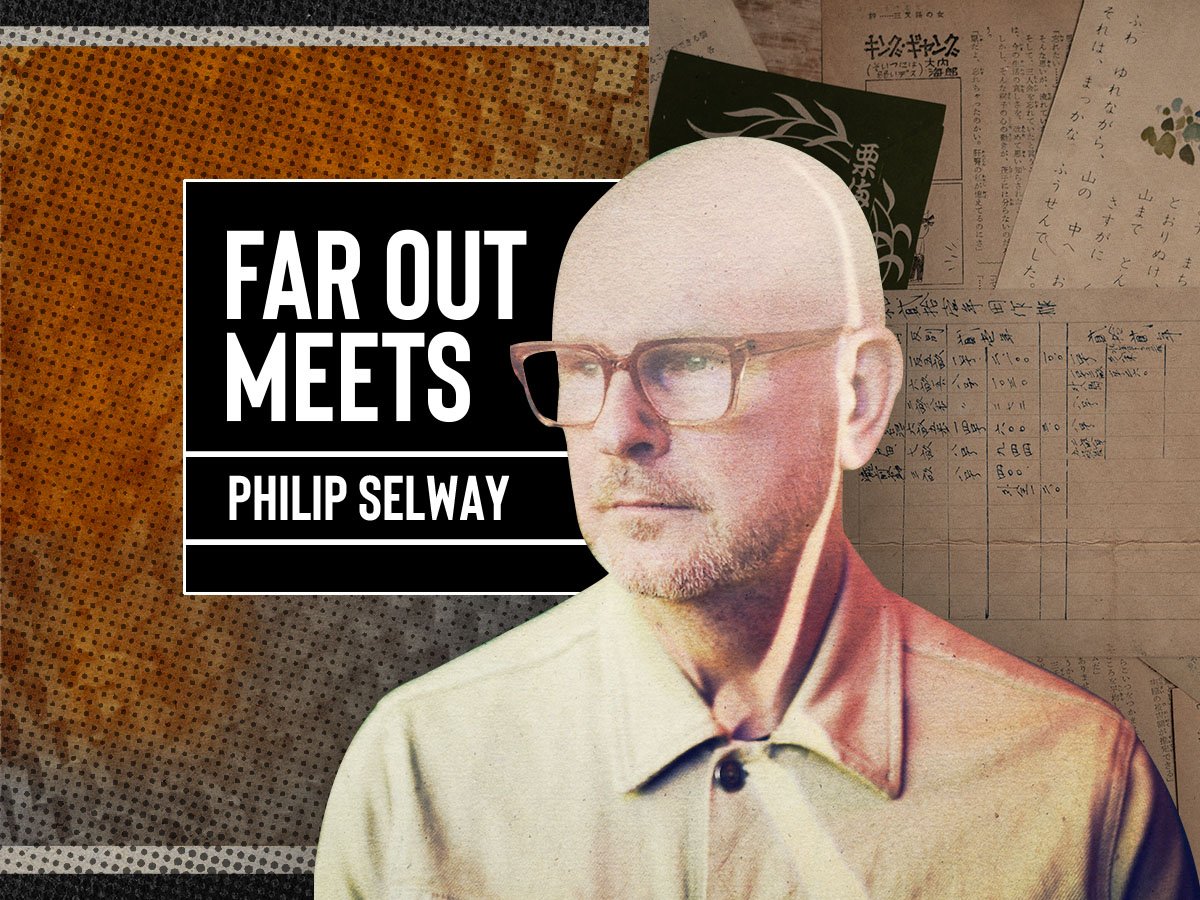 Last week, I had the enormous pleasure of catching up with the legendary Radiohead drummer Philip Selway. Beyond the percussive talents that brought him to prominence in the 1990s, Selway has long taken an interest in songwriting. Though many of us are used to seeing him perched behind the toms, Selway likes to use the guitar as his primary songwriting conduit. 
In 2016, Radiohead released their exquisite ninth studio album, A Moon Shaped Pool, which signified the band's leap from 'great' to 'legendary'. When inducting Radiohead into the Rock & Roll Hall of Fame in 2019, David Byrne, the former frontman of Talking Heads, described the album as "cinematic, sort of like a movie in your head, in my head anyway". 
Sadly, A Moon Shaped Pool was the last album we heard from the Oxford-born group, and after the 2018 touring campaign came to its conclusion, Radiohead began an indefinite hiatus. The members have since dispersed to work on respective solo endeavours, with Jonny Greenwood continuing to assert a cinematic presence with his breathtaking film scores. In 2020, he reunited with Thom Yorke to establish The Smile, a side project featuring Sons of Kemet drummer Tom Skinner. 
In recent weeks, Selway has dropped mild hints at a potential Radiohead reunion. "We're going to get together at the start of [2023]," he told Spin. "And I'm sure we're going to start looking at other ideas for what comes next." However, beyond this "get-together", all is conjecture. Radiohead fans could simply be given a Hail To The Thief 20th-anniversary reissue and told to wait a couple more years. 
Fortunately, if that were the case, we have The Smile's astonishing debut album of last year to tide us over, and if you've already worn that record out, Selway has a little gift for us too. In October last year, the drummer released 'Check For Signs of Life', the first single to preview his forthcoming album, Strange Dance. This was followed up by a second single, 'Picking Up Pieces', just after New Year celebrations tapered off in January. 
The full album arrives on February 24th via Bella Union, and if the singles are anything to go by, it's going to be a cracker. Instead of twiddling our thumbs for a month in anticipation, we thought it was high time we became better acquainted with Selway. 
As our video call began, Selway mentioned that he had been busy all morning rehearsing with his band for the upcoming tour of the UK and Europe in support of Strange Dance. Having agreed that the weather this winter has been utterly abysmal, even by British standards, we got down to the nitty-gritty, namely, discussing the forthcoming album and, of course, a few questions concerning Radiohead. 
Philip Selway discusses Radiohead and new music:
Far Out: What made you want to start playing the drums?
Selway: "Going back a long time, when I was about two or three, my godmother bought me a little toy drum for Christmas, unbeknownst to my parents – they put it in with Santas goods, of course. And I found it at about two or three o'clock in the morning, and I woke up the house banging this drum. I very much shied or, you know, shuffled away from drums after that, but it stuck with me."
But several years later, you would return to drumming with a real kit…
"I was a bit geeky about it; I would get all the drum manufacturer catalogues and that kind of thing and just sit there looking at drums all the time. When I really started getting into music, which would have been when I was about 12 – I guess that's when I started buying records – the thing that really caught me was songwriting at that point. And so I started to try and learn the guitar and started trying to write stuff at the same time as drumming. So the package came all at the same time for me."
Did you have any drumming icons in your youth?
"I guess the first one would have been Stewart Copeland of The Police. I'm still dazzled by what he's done over the years. He just had that kind of complexity in there and this drive, a real energy to what he was doing. I got into music around that new-wave era, so just after punk. So it was very much drummers from that period, people like Dave Ruffy from The Ruts, Stephen Morris from Joy Division and New Order. That's really what influenced me at the time.
"Clive Deamer in Radiohead! I've long loved his drumming. When we were looking to expand the drumming arsenal in the live stuff for Radiohead, we approached him and asked him if he would and [I remember] being completely made up when he agreed to do it.
"Glen Kochi from Wilco and Valentina Magaletti, who's just done all the drumming for me on Strange Dance. I'm very lucky with the drummers I've got to work with!"
Can you pick out a particular song that influenced your early passion for the drums?
"Killing Joke, a song of theirs called 'Follow the Leaders' and the drumming on that – shamefully, I don't know the name of the drummer in Killing Joke [Paul Ferguson] – but that was a big inspiration too, that song made me want to play the drums actually."
What's your favourite song to drum to from the Radiohead oeuvre?
"I love 'Bodysnatchers' [from In Rainbows]; that's always an absolute joy to play because you can really let loose on that. '15 Step'! That's a good one to play [too].
"A song that we didn't play for an absolute age was off of OK Computer, and it's the song 'Let Down'; I love playing that one. Whenever I hear that track, it's kind of like a time tunnel for me; it takes me right back into actually recording it, and I can see it quite vividly when I hear that track, and I can feel what I was feeling at the time. And actually, when we play that live, that all comes back out again."
What songs from the new album, Strange Dance, are you most excited for your fans to hear?
"The two tracks that have gone out already, so 'Check For Signs of Life' and 'Picking Up Pieces', I was keen to share those. I think the title track itself as well, 'Strange Dance'. That song has actually been around for me in one form or another for quite a while. It was written on guitar originally, and so the chords have been there for ten or about 15 years, but I just never knew what to do with it.
"You have all these disparate elements, you have orchestral elements in there, and you have incredible stuff on guitar from [Portishead's] Adrian Utley, and I had Hannah Peel in there. They're each very distinctive in their own right, but when they all knit together as well, it feels as though that one's got a real life of its own. I love that one. It's also probably the lowest register I've ever sung; maybe that was a Tom Waits thing as well, I don't know."
What artists influenced your work on Strange Dance?
"So I was really lucky with this one. The artists who influenced me, the musical voices that I wanted, were the musicians I wanted to work with as well. That's why I approached them, so it's Quinta, Adrian Utley, Hannah Peel, and then Laura Moody, who does all the string arrangements. They were all the elements I saw in the bigger soundscape of the music. So yeah, that doesn't happen very often. Rarely, you have your dream team wish list, and they all say, 'Yes.'"
What late legend would you work with if you could? 
"I would love to have done some kind of drumming along with Charlie Watts, another one of my idols.
"I was very lucky to get to drum for Ringo Starr at one point as well, which was because I'd been doing an interview with him in New York, and he was doing a show that evening. He very kindly invited me to go along and drum for him on a couple of songs. That was just mind-blowing, sitting down behind Ringo's kit and him out front doing his thing.
"It was one of those bizarre and wonderful twists and turns that life can take sometimes."
Were you ever considered for the drumming role in The Smile?
"Not that I knew of. I think for all of us when we do stuff outside of Radiohead, we try and bring in those different voices because I think it brings up different elements of what you do as a musician. So I completely get why they wanted to work with Tom Skinner on this one; he is an amazing drummer. There's a lovely dynamic between that trio, and so that was a really, really good call on their part."
With regard to recent Radiohead reunion rumours, what would you like to put on the table at the meeting this year?
"Going into a Radiohead meeting, it's probably best to go in with an open mind – that's how I go in there with them. I would love for us to – if it works for everybody and we're doing it for the right reasons – make music together again in one form or another. Beyond that, I can't really say at the moment, but it's a very important musical relationship to me and to all of us. I think, also, it's been good taking some time for other projects as well."
During the Kid A sessions, the emergence of drum machines posed an ostensible threat to the human drummer role. Did you manage to get involved creatively beyond your role as a drummer?
"It was interesting doing the Kid A – Amnesiac reissue [Kid A Mnesia, 2021] because we went back through the vaults again, listening to rehearsal recordings, and there's so much stuff that you forget. But no, within Radiohead, my role is very much within the drumming, percussive side of things, which is a wonderful position to occupy. In terms of the overall take on stuff, we will all sit down and discuss it together, and we'll pitch in with our ideas or comments on what's happening."
As a Radiohead fan, it seems that Thom Yorke writes all of the music before bringing it to the rest of the band, but in reality, is the writing often more of a collaborative effort?
"I think your perception of Thom as the principal songwriter… Yeah, that's been at the heart of what we've done. Sometimes, what he does may not have changed a huge amount when it's a finished product. But I think the character of the band is how the five of us fit, that interplay between us. I mean, we've all learned to play our instruments together, basically. So when it's working at its best, it's a very unified way of working. I think you've got distinctive voices in there, but each one just influences the other so much."
Watch Philip Selway drum for Ringo Starr at New York City's Beacon Theatre in 2017, and hear the latest single from Strange Dance, below.
Most popular


{{#.}}
{{#articles}}
{{#title}}
{{/title}}
{{/articles}}
{{/.}}