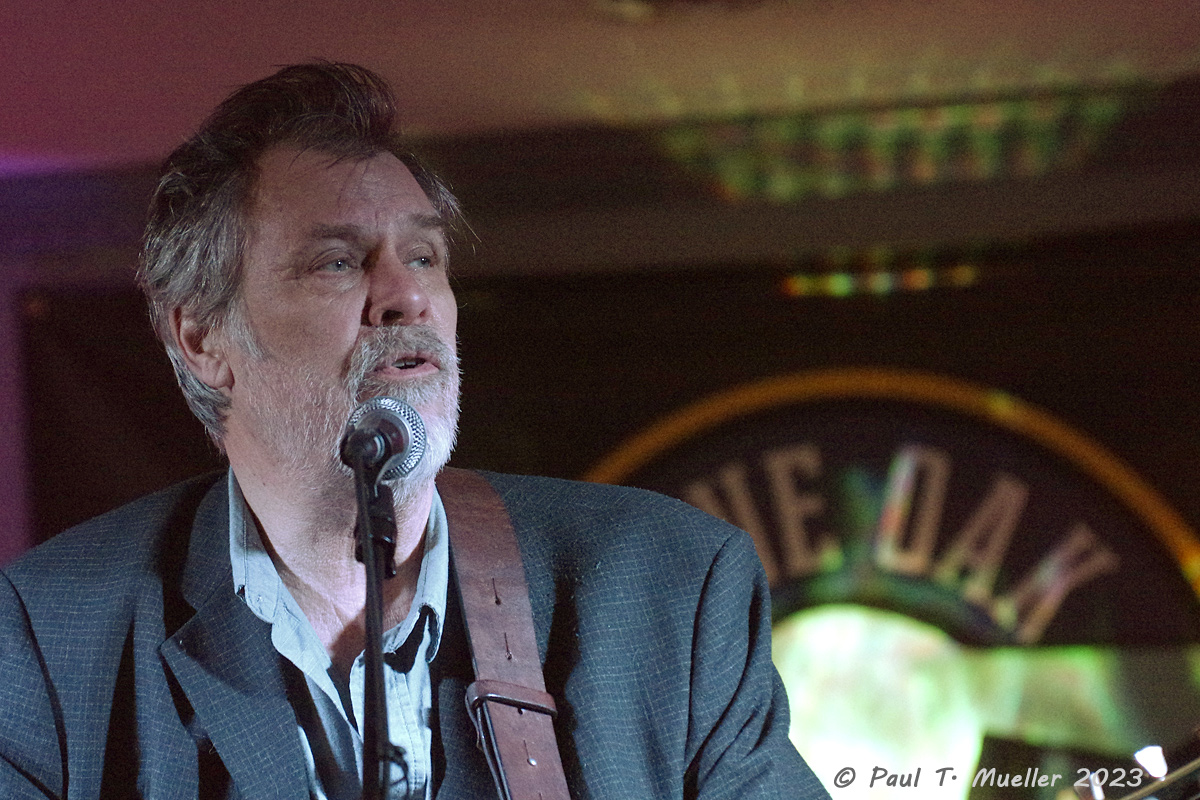 By Paul T. Mueller
RB Morris, a singer-songwriter, poet and playwright based in Knoxville, doesn't tend to venture too far west from his Tennessee base. So it was something of a rare treat for his Texas fans when Morris played a Jan. 21 show at Live Oak Listening Room, a former church turned intimate concert venue in the East Texas city of Nacogdoches.
Morris writes with the sensibility of a poet and performs with the soul of a rock 'n' roller. He opened with several songs played solo, including the wistful "Old Copper Penny," and "Thin Air," which he dedicated to the late Leonard Cohen. Next came readings of a couple of his poems, one about the mockingbird – which, he noted, is the state bird of both Texas and Tennessee.
Other highlights included a lovely rendition of "A Winter's Tale," which has become something of a latter-day holiday classic; "That's How Every Empire Falls," a cautionary tale once covered by John Prine, one of Morris' early fans; "Distillery," which draws parallels between the commercialized and organic forms of liquor and religion, and the powerful "Take Time to Love."
Morris was backed for most of the show by electric guitarist Tim Lee and drummer Susan Lee, a husband-and-wife duo from Mississippi who perform their own shows under the moniker BARK. Tim Lee's guitar, by turns subtle and powerful, and Susan Lee's strong and precise drumming provided effective texture behind Morris' acoustic playing and vocals.
BARK opened the show with a rocking set consisting mostly of jangly power-pop originals, plus a cover of David Olney's "James Robertson Must Turn Right."