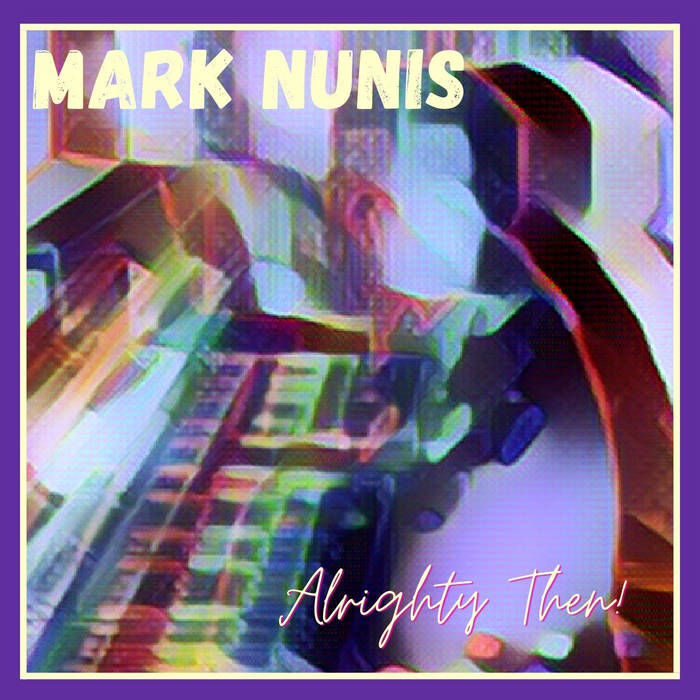 Melbourne songwriter Mark Nunis eked soul out of the ivories in his jazzy instrumental amalgam of blues, gospel, and New Orleans RnB in the standout single, I Don't Mind It, taken from his solo album Alrighty Then!
With glitzy glissandos by the smorgasbord, smoky horn stabs, the percussive shake rattles and rolls, all topped off by the shimmering organ timbre, few will be immune to the vibrantly cultured euphoria in I Don't Mind It.
The accoladed and accomplished multi-instrumentalist, composer and producer has toured the world with his superlatively sophisticated pianist skills and smooth vocals, which sadly you won't get to hear on his new 9-track album. But when the instrumentals are as riotously enlivening as the ones barely sonically caged on his LP, words can go unspoken at no detriment to the multi-sensory experience that unfolds under the duress of his unparalleled artistic reverence.
I Don't Mind It is now available to stream and purchase on Bandcamp. If you want to treat your sonic tastebuds to the LP, it will be available to stream in full from January 20th.
Review by Amelia Vandergast