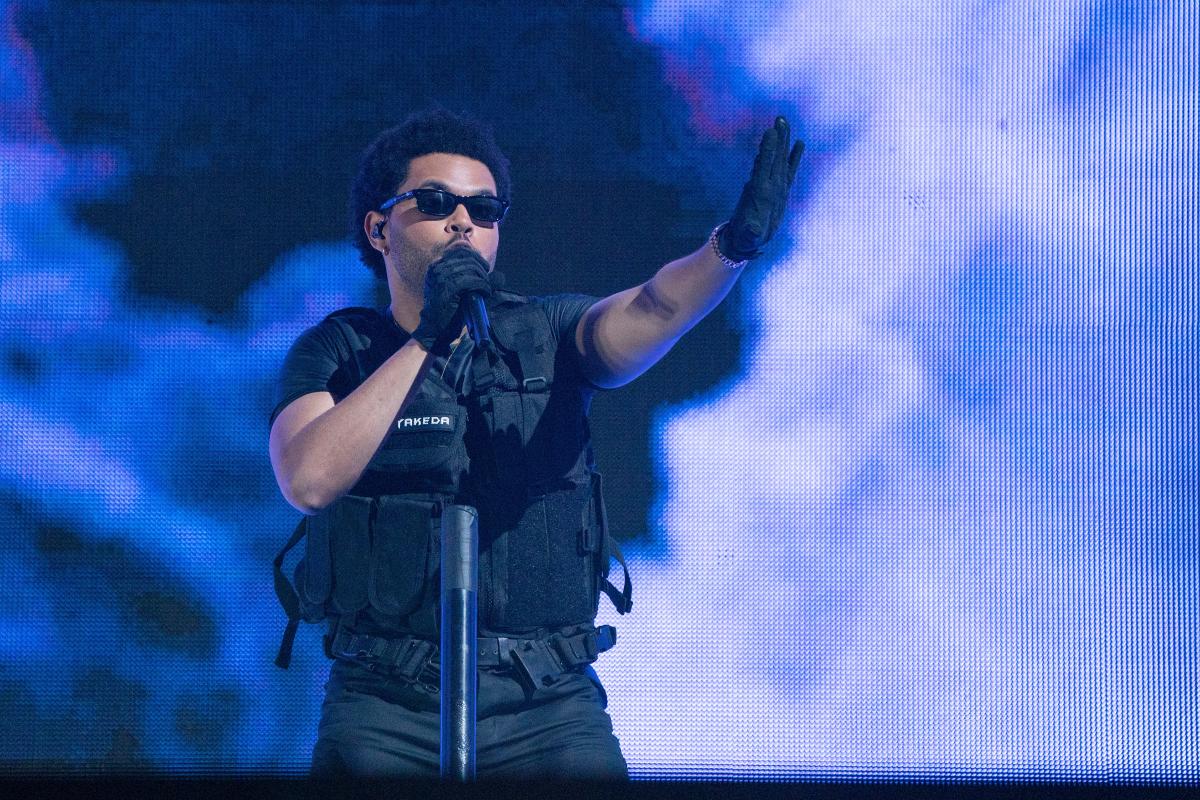 Do the Grammys have a snubbing problem?
This year's Grammy Awards, which airs at 8 p.m. Sunday, Feb. 5, on CBS and Paramount+ from the Crypto.com Arena in Los Angeles, will be devoid of three of the biggest names in music. Silk Sonic, Drake and The Weeknd all declined to submit their works for various reasons.
Drake is apparently not happy about being confined to the rap categories.
"The only category that they can manage to fit me in is in a rap category, maybe because I've rapped in the past or because I'm Black," said Drake previously on the Apple Beats 1 podcast.
In 2017, "Hotline Bling" was nominated in rap categories, not the pop categories that Drake would have preferred. Drake's 2022 album, "Honestly, Nevermind," was a No. 1 hit. The single, "Jimmy Crooks," to be fair, does sound very much like a hip-hop song.
Weeknd's problems with the Grammys also go back a few years. His breakthrough album, "After Hours," and smash single "Blinding Lights," were snubbed by the Grammys in 2020. "Blinding Lights" has more than 500 million views on YouTube since then.
"I remain uninterested in being a part of the Grammys, especially with their own admission of corruption for all these decades. I will not be submitting in the future," said The Weeknd in 2021 to Variety, after the Recording Academy announced the elimination of its "secret" nomination-review committees.
As for Silk Sonic, aka Bruno Mars and Anderson Paak, their only beef with the Grammys seems to be that they won too many awards. The duo's 2021 album, "An Evening with Silk Sonic," had one eligible song at last year's ceremony, "Leave the Door Open," and it won four awards: Record of the Year, Song of the Year, Best R&B Performance, and Best R&B Song.
In an interview with Rolling Stone, Mars, who has won multiple awards in the past as a solo artist, said "Silk Sonic would like to gracefully, humbly and most importantly, sexually, bow out of submitting our album this year."
The aforementioned artists might still win Grammy gold based on collaborations. Still, the fact that three of the era's biggest hitmakers are turning away suggest that the award's influence is waning.
Grammy history is not exemplary. The awards were founded in 1957 to stave off the growth of rock 'n' roll. The music establishment of the time — record execs like Mitch Miller — were fearful of losing their positions of power to this new and dangerous sound.
That's why middle-of-the-road artists such as Tony Bennett and Henry Mancini won a bucketful of early Grammy awards. The Beatles, who won only five Grammys while they were an active band, were largely snubbed.
There were more snubs. The Rolling Stones didn't receive a single Grammy in the '60s and '70s, and the Beach Boys' "Pet Sounds," now considered one of music's greatest recorded works, wasn't even nominated.
Elvis Presley won three Grammys in his lifetime — all for gospel. Chuck Berry won one — a Lifetime Achievement Award in 1984.
After a few decades, rock 'n' roll finally started to get recognition, but there were a few blunders along the way — including Jethro Tull winning the 1989 Grammy for Hard Rock/Metal over Metallica.
More:Trippie Redd among hot hip-hop acts added to Bamboozle festival in Atlantic City
More:Bon Jovi pays tribute to Sayreville pizza jury, 'Prayer' passes 1 billion streams
Once the rock 'n' roll establishment got in charge of the Grammys, they in turn snubbed hip-hop. There wasn't a hip-hop award until 1989, bypassing a decade of great records. Only two hip-hop acts, Lauryn Hill in 1999 and Outkast in 2004, have won Record of the Year.
This year, Beyoncé is an early favorite, with nine nominations related to her album, "Renaissance," and hit single, "Break My Soul." Kendrick Lamar has eight noms, and Adele and Brandi Carlile have seven each.
Bad Bunny's "Un Verano Sin Ti" ("A Summer Without You") is up for Album of the Year, the first Spanish-language album to be nominated for that award.
As for Jersey talent, Snarky Puppy, the jazz-fusion group with Brick's Bob Lanzetti on guitar, are up for a Contemporary Instrumental Album Grammy; SZA, aka Solana Rowe of Maplewood, is nominated for Melodic Rap Performance on the song "Beautiful" with DJ Khaled and Future; and Jack Antonoff (New Milford and Hillsdale) is going for Producer of the Year, Non-Classical.
Performers at the ceremony include Harry Styles, Mary J. Blige, Bad Bunny, Brandi Carlile, Lizzo, Luke Combs, Steve Lacy, Kim Petras and Sam Smith. Trevor Noah returns as host.
Will viewers continue to snub the awards? The 8.93 million who watched last year was a slight increase over the 2021 viewership, which was a record low.
Watch: 2023 Grammy Awards, 8 p.m. Sunday, Feb. 5, CBS, Paramount+
Subscribe to app.com for the latest on the New Jersey music scene.
Chris Jordan, a Jersey Shore native, covers entertainment and features for the USA Today Network New Jersey. Contact him at @chrisfhjordan; cjordan@app.com.
This article originally appeared on Asbury Park Press: Grammy nominations 2023: Drake, Weeknd Silk Sonic skip awards