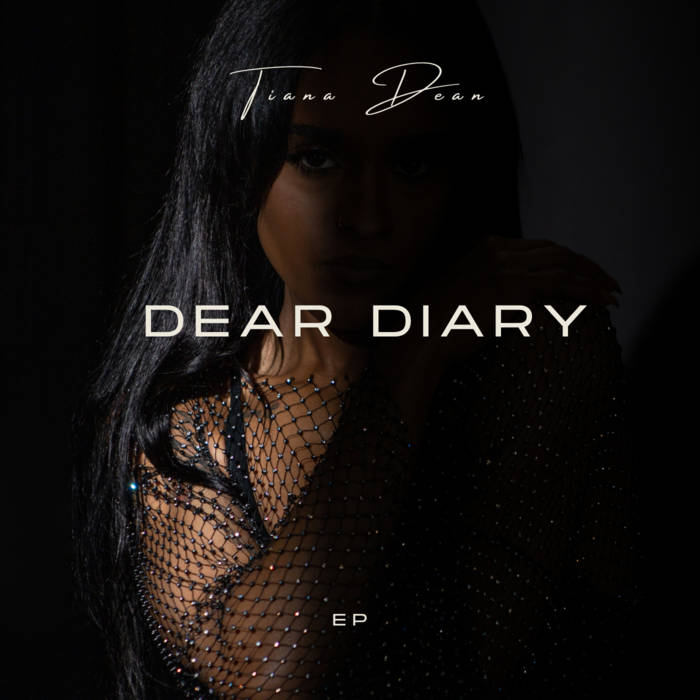 We sat down with the wildly talented Tiana Dean recently to chat all about her new EP and more. Full of life and so much passion, we find out more about this dynamic musician and her current mindset in this challenging world.
Thanks so much for speaking with us today, Tiana. We love your fresh music vibe with such honest lyrics. Let's start with this. Where do we find you today and how did you get started with music?
Tiana: I can be found at Tianadeanoffical on Instagram and Facebook and Tiana Dean on all streaming platforms and YouTube.
I've always been in music. I often tell myself it just runs in my veins. Singing, dancing and writing have always been something I did to past the time as a child. I grew up singing in my church choir as well as early childhood school years.
I was shaped by what I heard around me. The gospel and jazz from my mom the Michael Jackson, Jacket Jacket, and Mariah Carey from my dad. Ciara, Destiny Child, and Eminem, from my oldest sister , to Maroon Five, All American Hero's, Arvil Laverine from my younger sister and everything rap, Luda, Wayne, Jay Z from my brother. I just always liked what I like and was drawn to certain sounds. I spent hours making up my own beats in my head and writing verses and choruses in my room.
I've been recording/releasing music for about 7 years now and fell in love with it the first time I ever recorded a song. It truly is a magical experience.
What core elements do you feel are needed to make the music scene better long-term?
Tiana: Making it more about the music and less about the glitz and glam and who you know. I see a lot of talent and a lot of hard working independent artist trying to make it in a world that's designed around how desperate people are to be popular and liked. The best music comes from the heart, from emotion and feelings, passion and experiences.
Please explain all about the exciting process to complete your debut 5-track EP and who was involved?
Tiana: The process was rigorous lol. I went through so many songs and so many ideas. I had thoughts of not dropping anything this year and waiting. I was so focused on trying to make a project I thought people would want to hear I wasn't making anything I liked. I came across a beat off YouTube during the time I called myself giving up and created my single "Lovin It Here" off the "Dear Diary" EP. After being sparked by lovin it here and being able to tell my story that way in a song I was sold on making whatever I was going to drop as a project a pop project.
I found a producer off YouTube named Vshy and literally every beat he had was perfect for the sound and vibe I was going for. I recorded the entire EP at Halfspint Productions Mixed and mastered. There are no features on the project so everything is written by me. All the songs on the Dear Diary EP were written this year within months of the release of the project. Literally my entire project scratched and recreated within months of an album release date because I was inspired by a whole new feel and vibe. Something that was more me.
To release the project and debut the EP a "Night With Tiana Dean" was presented by BlackDolla in Cincinnati Oh. I was accompanied by a live band, The Vault, as well as three amazing opening acts, Siri Imani, Jade Alexis, and Young Reese Rude. It was truly A night to remember and a great introduction into the first project dropped by Tiana Dean.
When you close your eyes and imagine being on a massive stage with fans cheering, what does it feel like?
Tiana: For me, it feels breathtaking. I often imagine how a show will go before it happens and the feeling that overcomes me is overwhelming. Almost too much to handle. I honestly can only imagine what something like that would really feel like! One day though, for sure.
Cincinnati, Ohio. How is the music scene doing and do you feel like the whole local industry is thriving again?
Tiana: I think the music scene in Cincinnati is growing. From where it was when I started to where it is now, it has grown tremendously. I see a lot of artists here getting recognition and getting outside the city. Artists are investing in themselves and working together. It's a lot of love going around the city, from what I see. So many opportunities are around for artist to be able to express themselves and get their name out there.
Who or what inspires you most in the world?
Tiana: My parents inspire me the most. They are two of the most hardest working, selfless people I know. They were my first examples of what success looks like, what discipline is. I dedicated a lot of life just to make my parents proud and I believe they are.
Where can we find you live next at a show?
Tiana: I'm currently booking for the year 2023. You can follow me on my website and subscribe for notifications regarding upcoming events, new music releases, merch, and shows!
–
Listen up on Spotify. See more vibes on IG.
Interview by Llewelyn Screen