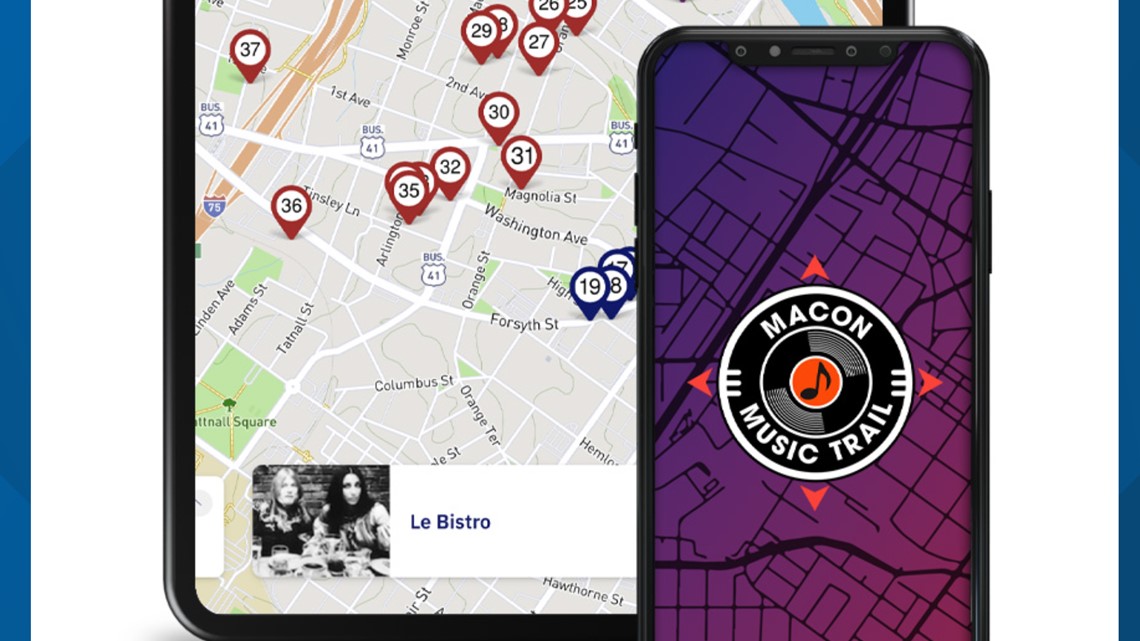 The Macon Music Trail App is a music-lover's self-guided tour to Macon's vast music history.
MACON, Ga. — The Historic Macon Foundation and Visit Macon are giving visitors and Maconites alike a way to take Macon's Music history into their hands. 
The Macon Music Trail App is a music lover's self-guided tour to Macon's vast music history. Visit Macon and other organizations are inviting people to come out to Grant's Lounge on Wednesday to celebrate the app's official launch. 
"The sites are actually a part of the Historic Macon Registry which was developed in 2016," Director of Marketing at Visit Macon Marisa Rodgers said. 
It features both big and small historic stops all at your fingertips. 
Rodgers says the goal of this app is to make learning about music history more accessible to everyone.
"So many people want to come here and experience the music history but they don't have an easy way to find it right now so we wanted to put it into their hands easier," she said. 
There are many ways to do the trail in the app. Music lovers can walk or drive through it. 
Rodgers says downtown is home to so many great sites.
"That influenced what we know of music today. Our visitors are interested in that story and we wanted to be able to tell all of those stories plus a lot that even some local may not know about," Rodgers said.
The app is available for download on the app store and google play store, just search Tour Macon or Macon Music Trail. 
The event will actually kick off at 2 p.m. at the first stop on the trail, located at the Downtown Visitor Information Center. Free tours from the visitors service team will be available to a limited number of stops or take the self-guided tour anytime yourself
The launch party is at 6 p.m. at Grant's Lounge in downtown Macon. At 7:30 p.m., The Macon Music Revue features Charles Davis and The Velvet Sound as they play covers of Macon legends' biggest hits.