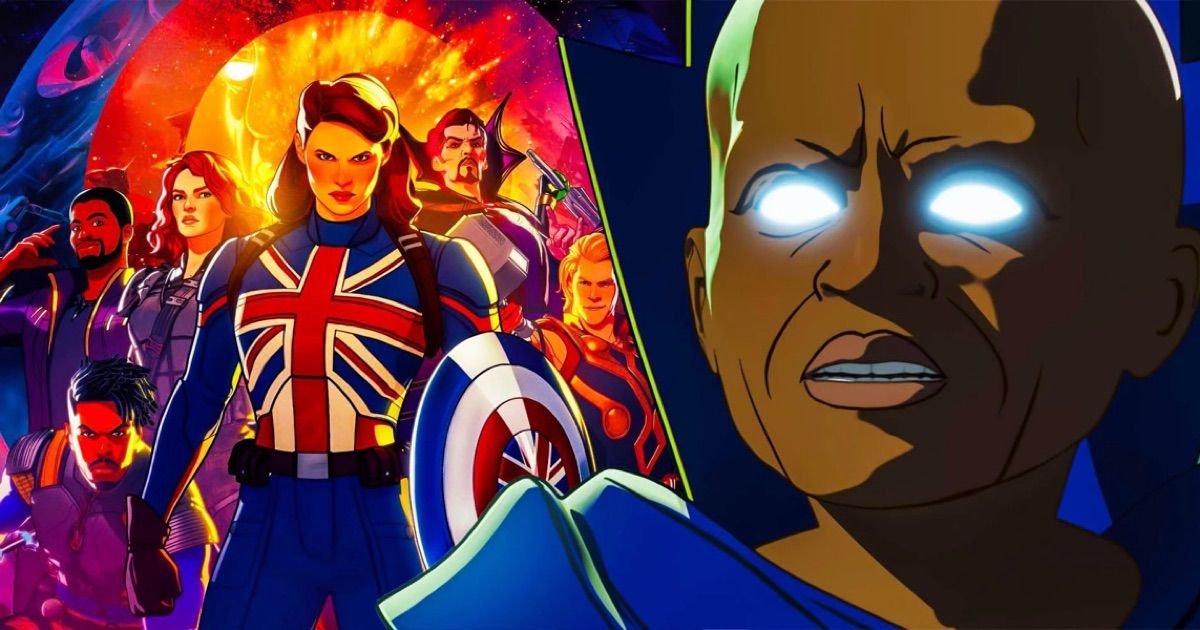 Laura Karpman, the composer for the spinoff MCU series, talks about blending pre-existing themes while also making her own.
The release of the second season of What If…? is on the horizon, and MCU fans eagerly await more mind-bending conundrums. While not many details have been revealed yet, an interview with the composer of the series, Laura Karpman, reveals that we'll hear a variety of musical styles. She spoke with Collider about the process, saying she draws from themes of other MCU films and adds something new:
"Listen, I'm working on three projects for Marvel. So on this one in particular, the kind of rules are "what are we working with? So are we working with a Marvel film? Are we working with the Avengers? Are we working with Guardians of Galaxy? Are we working with Black Panther? Are we working with a combination of them?" And then the second thought is, "Okay, if it's a combination, what…" There was one where to T'Challa was StarLord, right? So what themes do we draw from? Do we draw from Black Panther? Do we draw from Guardians? Do we do something new? So that every single time you sit down with the creative executives on the show and the director Brian Andrews, you have to think about, "What is it we want to accomplish in this particular episode musically?" And then of course, we've got The Watcher and his whole world and his theme and everything that, that encompasses too."
What If…? literally explores a multiverse of possibilities, such as "what if Ultron won?" Then, the story goes from there, in standalone episodes that are loosely connected by a mysterious being called The Watcher. While we don't know the premise of all the episodes from season two, it's likely that they will take inspiration from MCU films released after the first season, such as Eternals, Dr. Strange and the Multiverse of Madness, Spider-Man: No Way Home, and Black Panther: Wakanda Forever. It's been confirmed that Hela from Thor: Ragnarok will make an appearance in season two.
Related: Ant-Man and the Wasp: Quantumania Will Be Akin to a Big Avengers Movie, Says Director Peyton Reed
What If…? Composer Says She Has One Main Rule
In a universe that breaks the rules of conventional storytelling, it makes sense that the composer has few rules. Kaufman's only "monster rule" is to not look at sheet music when using themes from other MCU composers:
"There are materials that we can draw from if we choose to. So there are preexisting materials. If I want to use some of Ludwig [Göransson]'s music or Alan Silvestri music, or anybody who's worked in the MCU, we think about how do we want to do it. And I only have one kind of monster rule for myself when it comes to using the great themes written by the composers, and that is that I don't actually ever look at the sheet music. I do it all by ear because I think if it filters through my brain somehow, then it'll feel like the show. Then it'll feel like I've had my influence rather than just really drawing exactly from what was written. And I think it's better for the show too, because then it feels somewhat new."
What If…? season two is set to release in early 2023, on Disney Plus. The cast varies from episode to episode, but will likely see Jeffrey Wright return to voice The Watcher. The series is created by A.C. Bradley and directed by Bryan Andrews, with music by Laura Karpman. The first season began streaming on August 11th, 2021.