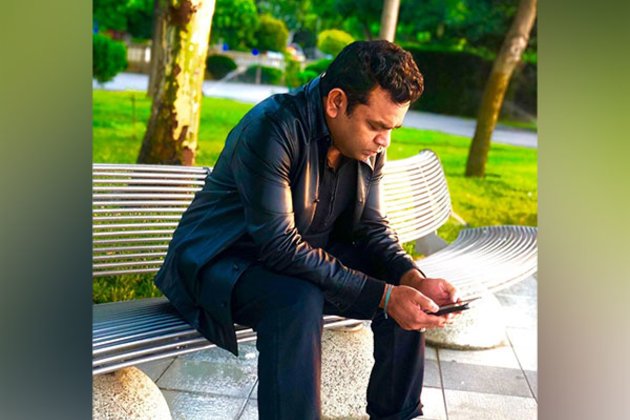 New Delhi [India], January 6 (ANI): The 'Mozart of Madras' celebrates his 56th birthday today. Known for bringing a revolution to the music of Indian cinema with his unique composition style, A.R. Rahman has indeed shown the way forward to the Indian film soundscape.
In his illustrious career spanning over 3 decades now, the legendary Tamil music composer has not only created memorable hits in Indian films but has also made his mark on world music with a number of his international projects appearing in Hollywood, Chinese and Middle-Eastern cinema as well. As our beloved musical genius rings in his big day, let us take a look at some of his most interesting musical masterpieces for international projects, which exemplify his prowess as a world musician.
JAI HO This lively and upbeat musical number from the British film 'Slumdog Millionaire' was an Indo-Hispanic fusion anthem with a global spirit. The song, which won Rahman an Oscar and a Grammy Award, featured the soaring vocals of singers Sukhwinder Singh, Vijay Prakash and Mahalakshmi Iyer, along with a Spanish portion performed Tanvi Shah.
WARRIORS IN PEACEThis harmonic and orchestral piece was composed by Rahman for the Chinese film 'Warriors of Heaven and Earth'. Sung originally by the 'Queen of C-Pop' Jolin Tsai in Mandarin, the song also has an English version sung by Tamil singer Sunitha Sarathy, and a Hindi version by Bollywood playback singer Sadhana Sargam. The mellow yet intense tune showcases Rahman's ability to transcend borders and languages with his music.
MY MIND IS A STRANGER WITHOUT YOUThis bilingual romantic duet from the American film 'The Hundred-Foot Journey' shows the effortless ability of Rahman to fuse various musical cultures. This acoustic guitar and piano-heavy track features the Academy Award-winning composer singing in Hindi with perfectly complementing vocals by opera singer Solange Merdinian in French.
IF I RISEA duet with pop singer Dido, this number from the Hollywood flick '127 Hours' evokes feelings of peace and motivation in its lyrics and sound. Featuring the duo crooning over a soft, slow-tempo instrumentation with a children's choir at the end, the song is a brilliant example of Rahman's ability to combine various elements to make a single musical masterpiece.
WE COULD BE KINGSThis bright and peppy number from the Disney film 'Million Dollar Arm' features Rahman singing complex Indian sargams accompanied by Scottish singer KT Tunstall to create a song that can best be described as a 'desi twist' to a pop melody. (ANI)