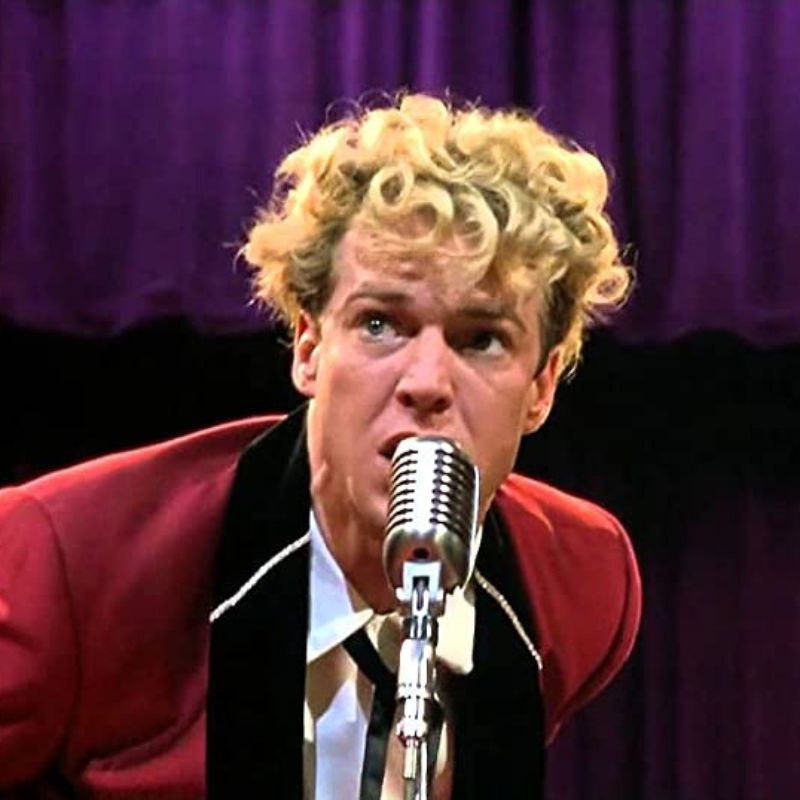 Music biopics are successful for a reason, and they never fail to entertain. Groovy and addictive music enveloped in nostalgic magnetism and madness of some of the biggest western classical musicians in the world is the main ingredient of a brilliant music biopic.
Chronicling the lives of musicians from various genres including blues, jazz, rock, pop, hip-hop and rap, these films, considered to be a some of the best music biopics, evoke strong emotions among the masses. As most of us relate to music, especially during both high and low points in our lives, we develop a wistful longing to go back to the glorified old days. Additionally, the language of music is universal and hence the global market is open for such movies which mostly never fail to do well at the box office.
Movies profiling the biggest and most famous musicians across the world have one common tone which is to inspire and entertain us with the tales of these great personalities who have gone through extraordinary individual journeys and lived memorable lives. Apart from the rags-to-riches story which again is a common thread of these movies, the sole reason for the popularity of a musical biopic is the utmost importance that is given to the crazy worship of music shown by these gems. Consequently, the charm of a good music biopic never fades.
Some of the most famous films based on brilliant musicians include the recently released Elvis (2022) which follows the life and times of the 'The King' of rock n roll to Bohemian Rhapsody (2018), capturing the unconventional life of Freddie Mercury.
Exhilarating and captivating in every sense, watch these music biopics and go on an unforgettable journey filled with melody and excitement.
Here are some of the best music biopics to watch:
Directed by: Baz Luhrmann
Cast: Tom Hanks, Austin Butler and Olivia DeJonge
Synopsis: Butler plays the titular role in this classic real-life story of the American rock-and-roll legend Elvis Presley. Hanks plays his manager Colonel Tom Parker with whom he shares an interesting relationship.
Awards: Best actor for Butler at Hollywood Critics Association Midseason Awards (2022)
Image credit: IMDb
Directed by: Bryan Singer
Cast: Rami Malek, Lucy Boynton and Gwilym Lee
Synopsis: The film takes viewers on the eventful journey of Freddie Mercury played oh-so-perfectly by Malek.
Awards: Best performance by an actor in a leading role for Malek, Best Achievement in Film Editing for John Ottman, Best Achievement in Sound Editing for John Warhurst and Nina Hartstone, Best Achievement in Sound Mixing for Paul Massey, Tim Cavagin and John Casali at the Academy Awards, USA 2019 (Oscars); Best Leading Actor for Malek, Best Sound for Massey, Cavagin, Hartstone, Warhurst and Casali, Nomination for Outstanding British Film Of The Year at BAFTA Awards (2019).
Image credit: IMDb
Directed by: Dexter Fletcher
Cast: Taron Egerton, Jamie Bell and Richard Madden
Synopsis: Egerton plays Elton John in all his glory in this flick that portrays his early life, a breakthrough in career and how he transformed into 'Rocketman Elton John' from an ordinary British boy, Reginald Kenneth Dwight.
Awards: Best Achievement in Music Written for Motion Pictures (Original Song) for Elton John and Bernie Taupin at Academy Awards, USA 2020 (Oscars)
Image credit:IMDb
Directed by: Taylor Hackford
Cast: Jamie Foxx, Regina King and Kerry Washington
Synopsis: Foxx plays the legendary breakout blues star Ray Charles, with the movie revolving around the way he dominated the music scene in the 1950s and 1960s. It is also an inspiring story of a boy who lost his eyesight in childhood but that did not deter him from his commitment to music.
Awards: Best Performance by an Actor in a Leading Role for Foxx, Best Achievement in Sound Mixing for Scott Millan, Greg Orloff, Bob Beemer and Steve Cantamess at Academy Awards, USA 2005 (Oscars)
Image credit: IMDb
Directed by: Clint Eastwood
Cast: John Lloyd Young, Erich Bergen and Michael Lomenda
Synopsis: The movie is centred around the lead singer of the band The Four Seasons, Frankie Valli (Young), and the other members who despite belonging to a modest background became one of the most loved rock bands in the 1960s.
Awards: Best Foreign Language Film at Blue Ribbon Awards 2015
Image credit: IMDb
Directed by: Jim McBride
Cast: Dennis Quaid, Winona Ryder and John Doe
Synopsis: Quaid plays the bold and controversial rock-and-roll star of the 1950s, Jerry Lee Lewis, who made headlines for his controversial choices including marrying his minor cousin aged 13. Ryder plays his wife Myra.
Image credit: IMDb
Directed by: Bill Pohlad
Cast: John Cusack, Paul Dano and Elizabeth Banks
Synopsis: Cusack plays the Beach Boys frontman Brian Wilson — an award-winning songwriter and composer of the hit solo album Pet Sounds and also the single "Good Vibrations" in the 1960s. In a career spanning almost six decades, the movie is an insight into Wilson's troubled childhood and turbulent relationship with his father, his resultant psychosis and substance abuse at a later stage in life.
Image credit: IMDb
Directed by: F. Gary Gray
Cast: O'Shea Jackson Jr, Corey Hawkins and Jason Mitchell
Synopsis: The movie is an ode to the hip-hop music and culture of West Coast hip-hop pioneers NWA. Jackson Jr essays the lead role of prolific gangsta rapper Ice Cube whose hit lyrics questioned everything from sexism to politics.
Awards: Nomination for Best Writing, Original Screenplay for Andrea Berloff, Jonathan Herman, S. Leigh Savidge, Alan Wenkus at the Academy Awards, USA 2016 (Oscar)
Image credit: IMDb