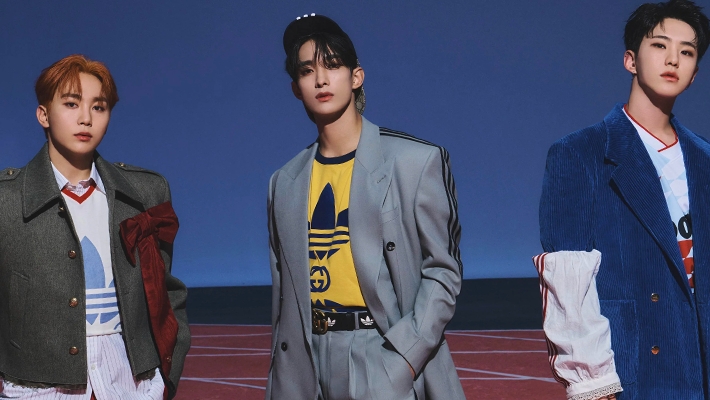 Yes, we know it's hard to believe January is already over but if there's something to look forward to, it's the newest releases coming from K-pop in February.
January brought us songs that are already fighting to become some or our favorite songs and albums for our year-ender lists. From NewJeans' OMG to NCT 127's repackaged album Ay-Yo (check out our interview), to even TWICE's second pre-release English single "Moonlight Sunrise," last month's releases have set the tone on what's to come for the rest of the year. So who knows what February entails.
Without further ado, here are the top releases to look forward to this month.
Epik High – Strawberry
They may not be exactly K-Pop, but Epik High's status in the industry deserves a place on this list. After being on the road last year and seeing fans in real life, Epik High forgot about contemplating taking a break. Set to release on February 1, the trio's Strawberry EP symbolizes the group's direction towards a fresh, vibrant sound. The newest EP houses two lead singles — "Catch" featuring Hwasa of Mamamoo, and "On My Way" featuring Jackson Wang.
Seventeen BSS – 1st Single-Album 'Second Wind'
Arguably the biggest release of the month goes to SEVENTEEN's subunit BSS, short for BooSeokSoon, consisting of members Boo Seungkwan, DK, and Hoshi. The single-album, releasing on February 6, features the unit's collaborations with Korean rapper Lee Youngji and Peder Elias.
KEY – The 2nd Album Repackage "Killer"
The concepts from Key continue to deliver. Following the success of Gasoline last year, Key is celebrating Valentine's Day Eve with his repackaged album including a leading single of the same name — "Killer."
STAYC – Teddy Bear
After days of cryptic posts of random strangers saying "teddy bear," High Up Entertainment confirms STAYC's first project of the year. Though there may not be any more information yet, besides the name of the single-album, everyone knows it's going down with STAYC on Valentine's Day.
TripleS – 1st Album: Assemble
One of the trending K-pop girl groups from last year are set to finally make their highly-anticipated debut and unveil their full potential with their first studio album on February 13. The 24-member girl group under ModHaus will reportedly promote 10 of the 24 members for this round of promotions.
TRI.BE. – 2nd Mini-Album [W.A.Y]
Short for "We Are Young," TRI.BE's second EP, [W.A.Y], will drop on Valentine's Day (February 14). The project will consist of five new tracks including the lead single of the same name.
LIMELIGHT – Debut EP "LOVE & HAPPINESS"
It's pretty cool to debut on Valentine's Day. It's a flex only some can have. LIMELIGHT being one of them. Dropping their first EP, the trio from 143 Entertainment will unveil their music video to their lead single "Honesty" on February 14.
JAYB – Special CD [Season Hiatus]
After concluding 2022 with various projects and concerts, GOT7's leader JAYB will release a special album. Pre-orders of the album were previously held last month from January 11 to 24 ahead of its February 15 release.
The Boyz – The 8th Mini-Album
Well-versed in their storytelling, The Boyz returns with their eighth EP. Though no further detail has been provided, a cryptic teaser that shows a darker side of the group's lore is captured in its concept teaser.