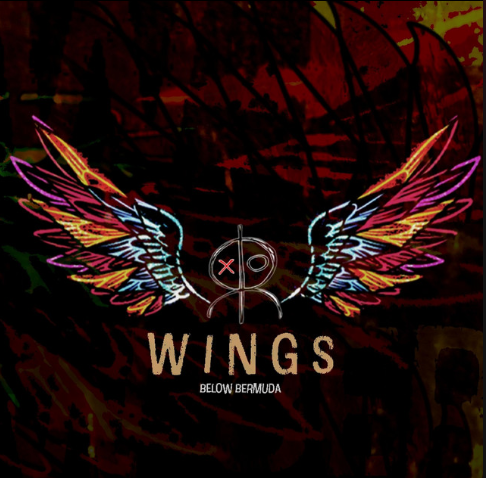 After a brief recording hiatus, the international alt-rock outfit, Below Bermuda turned up the temperature with the blazing hot funk-dripped riffs with their first release since 2018, Wings. If you're sick of four-chord rock, dig right into the complex rhythmic patterns in this hit that will dizzy you into mesmerism. Although you might want to batten down the hatches first, Below Bermuda is about as unreckonable as the Bermuda Triangle itself.
The Rise Against vocal reminiscence and melodically hooky instrumentals in the choruses around the frenetic punk rock pacing in the verses create a track that keeps on giving. After one hit of Wings, I knew that Below Bermuda is a band well-worth catching live. Their animated energy that pulls it together just enough to create a tight AF performance will undoubtedly make for an unforgettable live experience.
It just so happens that before lockdown crimped their touring and recording plans, Below Bermuda rip roared through venues and festivals in the UK, earning themselves the accolade of one of the hottest live acts on the scene.
Wings is now available to stream on Spotify.
Review by Amelia Vandergast