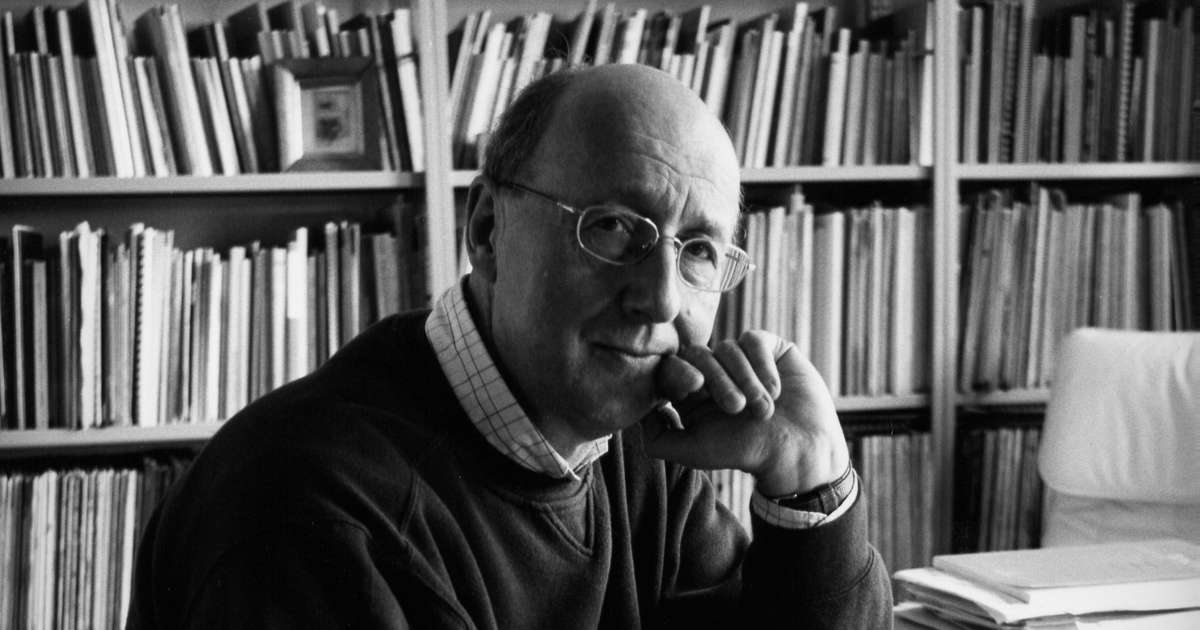 © Provided by The Telegraph
Bayan Northcott: gentle, intelligent and ego-free


Bayan Northcott, who has died aged 82, was a composer, biographer and music critic whose erudite and thoughtful prose adorned the pages of The Sunday Telegraph for a decade from 1976; at times he lamented that his journalism and other writing left little time for composition, but the music he did produce left a lasting impression on those who heard it and included a vigorously expressive Fantasia for Guitar (1982) and the celebratory Doubles All Round (2009), written for the 30th anniversary of the Endymion Ensemble.
Northcott began composing in the 1970s, but it was always a slow, methodical process. His Concerto for Horn and Orchestra (1996), written for the New York-based Speculum Musicae, took eight years, though his Concerto for Orchestra, first performed at the Proms in 2016 by the BBC Symphony Orchestra, conducted by Simone Young, took a positively speedy three years.
"Of all the new pieces I'd caught during the season, this was the most irresistible to my ear, a fascinating stream of invention (the idiom sometimes suggesting a tonal and wholly Anglicised Elliott Carter), a lively music making the liveliest case for a late compositional start," observed Paul Driver of the latter in The Sunday Times. "Still echoing in my mind, is, of all things, Northcott's writing for tuba, not to mention his adroitly placed late little violin solo."
For his 10-minute Hymn to Cybele (1983) the composer turned to some of the gorier pages of ancient Roman verse. In his elegant translation of Catullus, Attis the impetuous warrior dedicates himself to the goddess Cybele by "shearing off his manhood with a sharp flint".
Bayan Peter Northcott was born at Harrow on the Hill on April 24 1940, the son of Roy Northcott and his wife Cecilia, née Venning. He was educated at Latymer Upper School, Hammersmith, read English at University College, Oxford, and for six years taught English at Chichester High School for Boys.
Until this point he had never properly learnt an instrument and what little music he knew had been largely self-taught. He took himself as a mature student to the University of Southampton, where he studied composition with Alexander Goehr and Jonathan Harvey. They were among the many composers he subsequently wrote about. As a result of this relatively late start his Opus 1, a Sonata for Solo Oboe, was only completed in 1978.
Meanwhile, Northcott became a music critic for the New Statesman in 1973 and three years later joined The Sunday Telegraph, combining concert reviews with longer essays. In his early writings he concentrated largely on developments in postwar British and American music, but in later years he encompassed music from all eras.





© Provided by The Telegraph
He published a selection of his insightful essays about music


His move to The Independent, where he remained until 2009, brought greater freedom and, in his own words, "the unique opportunity to work out an aesthetic position … in a regular series of c. 1,200-word lead pieces for the arts page". Many of these were reproduced in The Way We Listen Now (2009), a selection of insightful essays.
Northcott, who worked closely with the Holst Foundation, spent 10 years on the board of the NMC record label, helping to put together the NMC Songbook, in which he also featured as a composer. It was a genre he felt should be better heard. "I've heard it said by music publishers that if contemporary composers turn up with song cycles, they hide under their desk," he told Gramophone magazine.
Northcott's music-critic colleagues recalled a gentle, intelligent and ego-free figure, though he was a man of routine: before sitting down to write a post-concert review, he first cooked himself a late-night bacon sandwich. He is survived by his husband.
Bayan Northcott, born April 24 1940, died December 13 2022
Sign up to the Front Page newsletter for free: Your essential guide to the day's agenda from The Telegraph – direct to your inbox seven days a week.