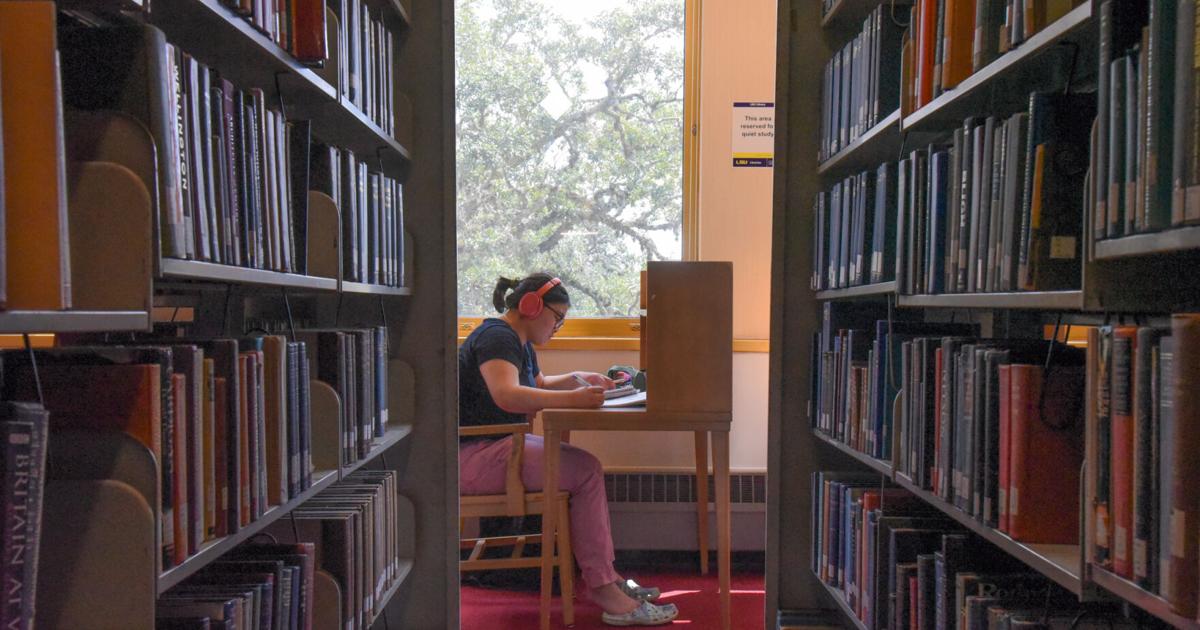 As finals are quickly approaching, it can be difficult to sit down and force yourself to study. Sometimes what you need is a good song to block out the world and help you focus.
This is no easy task because what works for one person may distract another, but overall, the recurring factors that make a good study song are songs that are ambient and/or atmospheric. This means the best study songs are usually ones that don't focus on vocals and are more instrumental in production.
In an attempt to make this more interesting, I tried to pick some songs you may not normally think about when considering studying, with selections from electronic dance music to atmospheric black metal to classical ballet songs. 
10. "Dreams Blacker Than Death" by Xasthur 
Xasthur is a dark ambient, atmospheric black metal solo project, which may immediately turn some people away. Stylistically, by focusing on the ambient noises of the wailing vocals and distorted guitars, Xasthur creates a wall of noise that is shockingly good to study to, especially if you want something heavier and louder than other types of music. This entry definitely has a little personal bias because I love to study to a good Xasthur album. 
9. "Nightmare" by Polyphia
Despite the name, this song is actually very pleasant. Polyphia is a progressive technical, instrumental rock group and all the players are virtuosos at their instruments. Polyphia borrows from many genres to create a beautiful enveloping sound that fully incorporates the capabilities of the guitars and bass.
8. "Tamarack's Gold Returns" by Panopticon
Panopticon is probably the most fascinating and weirdest band on this list. The creator of this one-man project attempts to combine the Appalachian folk music of his home state of Kentucky with abrasive and loud black metal. "Tamarack's Gold Returns" fully leans into Panopticon's folk sensibilities with banjo, fiddle and acoustic guitar melodies molding together to create an instrumental piece that fills one with calmness and tranquility.
7. "Danse Macabre" by The Oh Hellos
The Oh Hellos combine indie music and folk music to create a beautiful, softer sound. This song is an instrumental off the album "Dear Wormwood" that features more of an upbeat feel to study to. It is a cover of the tone poem for orchestra by Saint-Saëns, a French romantic composer. The Oh Hellos version provides a unique folk interpretation of the piece. This one is definitely a great study song for any fans of indie music.  
6. "Midnight in a Perfect World" by DJ Shadow
DJ Shadow is known for his unique style that fuses electronic music, ambient music and hip hop. This song in particular is an ambient hip hop piece with a pulsing electronic backing. It's great to play in your earbuds to block out the surrounding world and focus on studying. 
5. "Da Funk" by Daft Punk 
Daft Punk, a French duo, became famous for its perfect combination of house music, electronic music and dance music. The duo blended all the genres into its own new brand of music. A lot of Daft Punk's works, especially the older albums, are instrumental and have no vocals. "Da Funk," off Daft Punk's debut album, is my personal favorite due to its beat and the great synthesizer action.   
4. "Master of None" by Beach House
Beach House is an indie dream pop duo that is known for chill and laid-back songs. While "Master of None" does have vocals, the lyrics are delivered so softly over such a dreamy backing that it is very easy to sit down and study while listening to this tranquil song.
3. "Duel of the Fates" composed and conducted by John Williams
This song has insane levels of nostalgia for me, and likely many "Star Wars" fans. It is an awe-inspiring piece that is composed perfectly by John Williams. The song features a beautiful choir, strings section and explosive brass instruments that all combine to make an amazingly fast-paced instrumental theme. 
2. "Serenade" by Franz Schubert
Franz Schubert was a late classical and early Romantic period composer that helped bridge the two eras with his unique style. "Serenade" is a personal favorite composition from Schubert because of its beautiful and distinct melodies that stimulate the mind while studying.
1. "Swan Lake, Op. 20, Act II: No. 10, Scene. Moderato" by Pyotr Ilyich Tchaikovsky 
Tchaikovsky was a famous Russian Romantic composer who composed the ballet "Swan Lake" from 1875-1876. This piece from the ballet is a breathtaking composition that has so many magnificent melodies. It is a perfect example of instrumental music to enjoy while studying for finals.