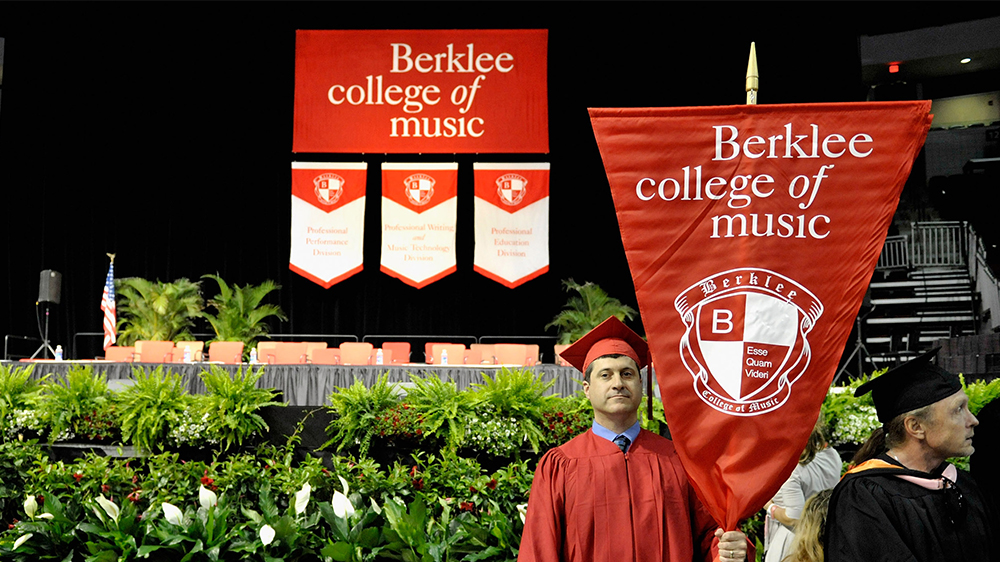 Berklee College of Music and Electronic Arts (EA) Music announced the "Next Gen" scholarship program, which will provide an annual scholarship and mentorship to a woman or non-cisgender composer in the screen scoring department each semester in an effort to increase diversity in the field.
Through the mentorship program, the scholars will learn how EA Music leaders compose, orchestrate and arrange original scores for video games. EA Music's portfolio includes EA Sports FIFA, The Sims and Madden NFL.
The scholarship signals both the college's and the digital interactive entertainment company's commitment to increasing equity within the entertainment industry and screen scoring.
"Music composition is traditionally a very male-dominated sector, with a recent USC Annenberg Inclusion Initiative finding that women currently represent only 1.7% of composers in screen music, and the gender ratio of male composers to female composers is 18.3 to 1," said EA Music president Steve Scnhur in a statement. "We hope this partnership will provide the women who take part with an incredible learning opportunity and remind them of the variety of roles available to them in the video games industry."
The first recipient will be announced at the inaugural "EA Day" at Berklee College this spring, which will feature guest speakers and EA Music executives.
"This is an exciting moment for the Screen Scoring Department and Berklee as a whole," remarked department chair Sean McMahon in a statement. "We are constantly striving to provide the best possible education for our students to attain personal and professional success. With this scholarship and mentorship program, Berklee and EA Music will collaborate on a vital initiative that allows the selected women to succeed, learn, and enter the world of composing with support from one of the most forward-thinking companies in interactive entertainment."