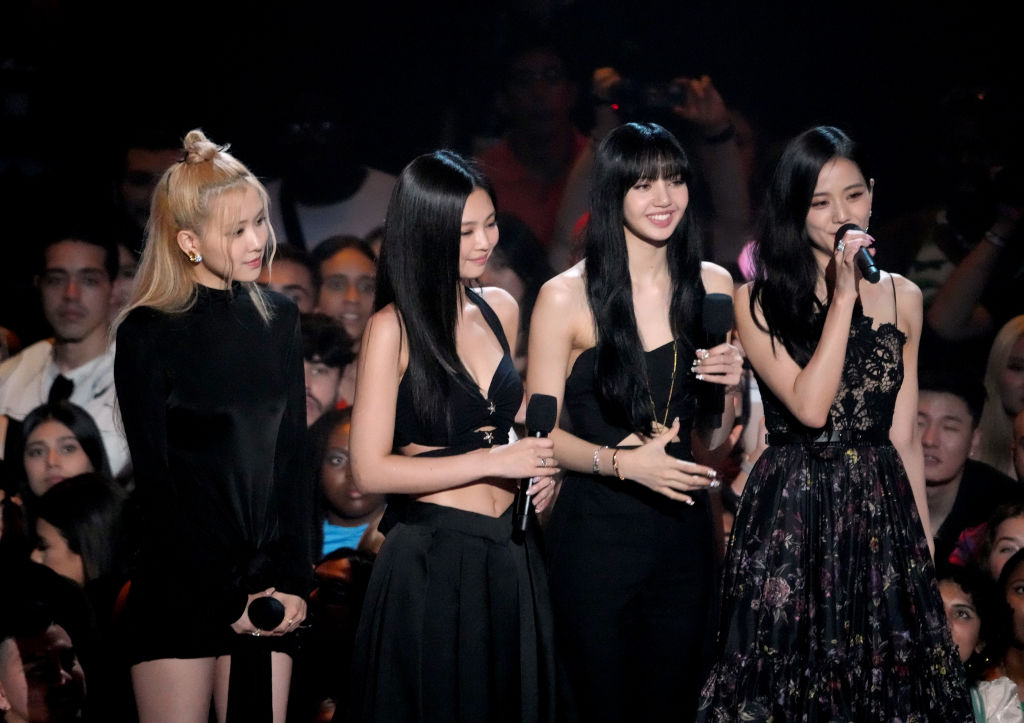 Twitter came alive when BLACKPINK graced the streets of Paris earlier this week, and all for the right reasons!
The four-membered South Korean girl group was invited to perform a charity event, where they met hitmaker Pharrell, Billboard reports.
In fact, according to the South Korean publication Koreaboo, Jennie, Lisa, Jisoo, and Rose hit it off with Pharrell and even posed for a group picture-taken by none other than French President Emmanuel Macron.
"Le Gala des Pièces Jaunes," which took place at the indoor arena Zénith Paris inside La Villette, was chaired by France's first lady Brigitte Macron; the event benefits the French Hospital Foundation.
According to reports, there might be a reason why the K-POP group was invited to perform-perhaps because France's first lady is a huge fan of their music.
She was seen attending their "Born Pink Tour" in Paris in December last year. Perhaps it was also then when they discussed performing for the charity event.
BLACKPINK performing 'Pink Venom' at Brigitte Macron's charity event 'Le Gala des Piéces Jaunes' in Paris. pic.twitter.com/Yfkx9vNCU6

— Pop Base (@PopBase) January 25, 2023
READ MORE: Miley Cyrus' 'Flower' Power: Singer Achieves Milestone After a Decade, What Took So Long?
Possibility?
It looks like BLACKPINK is really on the up and up these days, with their world tour in full swing, they managed to squeeze in this performance at the charity event, and rub shoulders with the likes of President Macron and Pharrell.
This isn't actually the first time BLACKPINK and Pharrell met. Back in 2019, they all met for the first time, and fans have been hoping for a collab since then, but it seems like it hasn't happened yet.
On the other hand, instead of going crazy about the possibility that the girls might have a collab with the "Happy" singer, everyone can't stop talking about President Macron.
"Not the President himself took the pic," a fan wrote.
"Not the President of France was taking the pics. I'm crying. They're really France nation gg," another added.
"Holds the phone like my dad lol," a fan joked.
#PresidentEmmanuelMacron takes cute pic of #BLACKPINK's #JENNIE, #ROSÉ, #LISA & #JISOO with #Pharrell backstage at his wife's charity #galadespiècesjaunes at the #Zenith in #Paris tonight! The show will air on Jan 28, at 9:10pm CET on France 2!#BLACKPINKxPiecesJaunes @BLACKPINK pic.twitter.com/qPiw7GIpUC

— World Music Awards (@WORLDMUSICAWARD) January 26, 2023
READ ALSO: Drake Apollo Theater: NYPD Finally Addresses Why They Were Filming Fans-It Was For THIS Reason
© 2015 MusicTimes.com All rights reserved. Do not reproduce without permission.