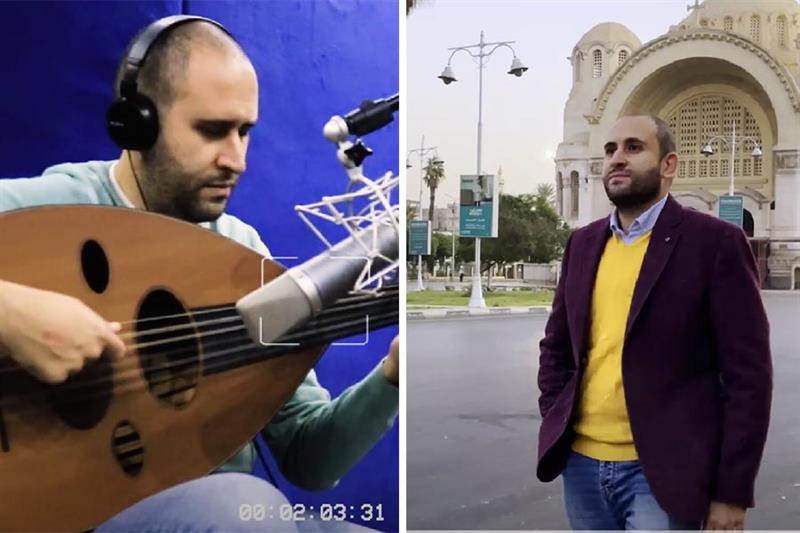 New Beginning is one of Onsy's older compositions, which now has seen a new orchestration and arrangement.
Available on YouTube, New Beginning is part of a bigger project that will include several music videos.
"I plan to release several of my compositions with the new arrangement and orchestration in the coming year. Some of them will be in a music video format, such as the first one New Beginning," Onsy explained, pointing to the richer musical lining that transposes the composition from a small band format (whether it is a quartet, quintet or sextet) to a full orchestration.
Onsy is known for founding and being the creative dynamo behind the Mood of Oud, a formation which since 2019 performs Onsy's works across numerous venues in Cairo and Alexandria.
In many of his compositions, Onsy tackles a range of emotions and mind states; he delves into the human condition and all kinds of situations that take place in life; he speaks about choice, divine intervention, persistence and other themes. His original repertoire boasts titles such Promise, By You I Live, Dream, Don't Give Up, Life, among others.
It is New Beginning however that often resonates particularly well with the listeners who find in it a new ray of hope.
"The composition talks about each moment being a new beginning, providing a new opportunity. It is up to us to seize this opportunity, without waiting for a special occasion to start moving," Onsy explains.
Coincidentally however, the newly orchestrated composition comes in a particularly interesting moment in the composer's life. For many years, the 2017 graduate from the Oud House with excellence paralleled his music passion with a corporate career. It was only in November 2022 that he decided to give the corporate life up and dedicate himself fully to music. The new year 2023 was yet another point marking a new chapter in Onsy's life.
"In many ways, I am embarking on a new beginning myself. However this does not take away from my belief that each day, each tiniest moment is a new beginning to each of us," he stresses.
In the new music video, the camera shots shift between the musician playing the oud in the studio during the recording session and him walking on the streets of Heliopolis. This perpetual movement underscores Onsy's philosophy that underpins the composition.
While working on orchestration of consecutive pieces, Onsy has also been making plans for a new project, the details of which he will be ready to share next month.
"All I can say is that unlike Mood of Oud that focuses mostly on original compositions, the new project will introduce vocals while embracing covers."
New Beginning is composed by Onsy, with arrangement and orchestration by Feras Nouh. The recording and mix on studio tracks is by Simon Samir. The videography is by Morcos Emad, with editing and colouring by Matthiew Samuel
Short link: