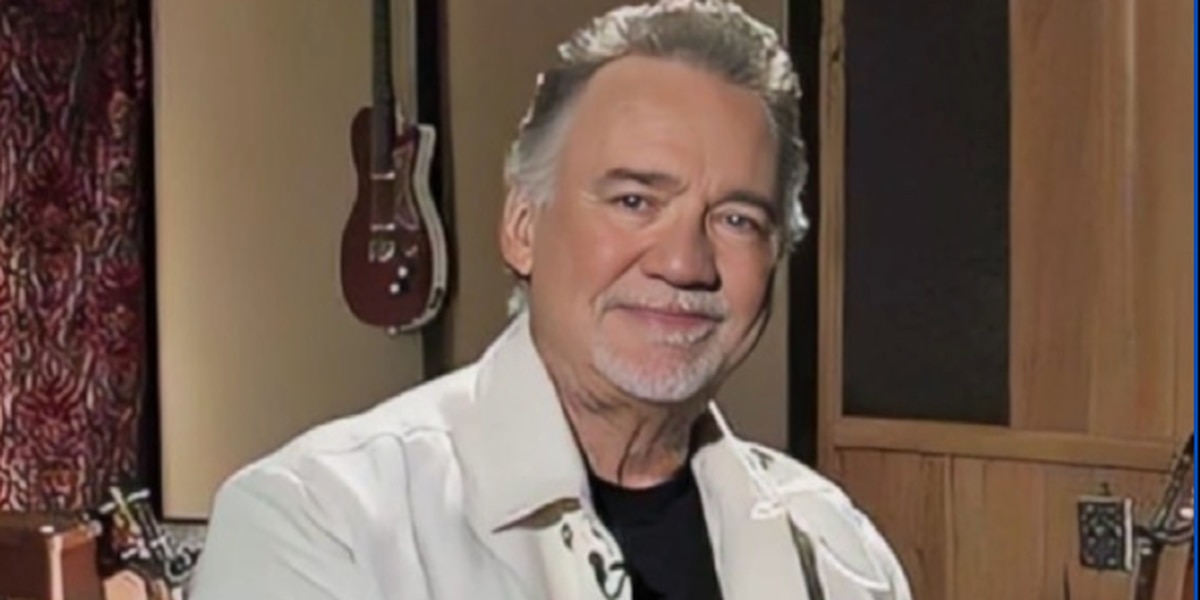 SPRINGFIELD, Mo. (KY3) – If you're not a traditional country music fan of a certain age, you may not immediately recognize the name, Stan Hitchcock. But no matter who you are or your taste in music, you're probably familiar with his work or know some of the many country music artists he's helped by launching their careers or increasing their popularity.
Have you ever heard of Garth Brooks or CMT (Country Music Television)? Well, that's just part of Stan Hitchcock's legacy.
Born in the Kansas City area in 1936, Hitchcock moved to Springfield before he was five years old and began to play guitar at age 12. After enlisting in the Navy during the Korean Conflict and starting his band on board the USS Bryce Canyon, Stan returned home in 1958 and, along with his uncle Bob Johnson began to a ranch for homeless boys, the Good Samaritan Boys Ranch in Brighton, Missouri.
Stan joined with a local gospel group, The Waymakers, to raise funds for the ranch to launch a regionally syndicated radio show recorded out of KWTO in Springfield.
Bob Bilyeu, a friend of Stan's for over 60 years, was a member of The Waymakers and met Hitchcock at a Sunday singing service at a Springfield church.
"His dad was pastor at Seminole Baptist Church, where all of us came to sing," Bilyeu recalled. "So Stan sang, and we were mightily impressed with him. And then we sang, and he was mightily impressed with us. So afterward, he asked us if we wanted to sing with him, and we did."
Stan and the Waymakers would also make an album together, which led to a solo career for Stan when another legendary figure in the Ozarks, Red Foley of Ozarks Jubilee fame, introduced Stan to Nashville record company executives.
Stan released 12 albums during his recording career and had several charted singles released worldwide. His biggest hit was "Honey I'm Home," which reached number 17 on the country charts in 1969.
Hitchcock also toured extensively with well-known artists as their opening act.
Among them Loretta Lynn.
"They traveled together not in a bus, but in a car," recalled Stan's widow Denise Hitchcock. "Stan would drive, and Loretta would sleep in the back. It was late one night during the summer in northern Wisconsin with heavy fog that Stan started seeing these strange lights coming up behind them and a very unfamiliar sound. It turned out to be an emergency vehicle, but it had blue lights and that wah-woo siren sound that's common in Europe. And this was when the UFO scare was going on, so Stan woke up Loretta and yelled, 'Loretta, get up! We're about to be abducted by aliens!'"
In 1966 Stan expanded his career with the nationally syndicated "Stan Hitchcock Show," which gave a television start to Tom T. Hall, Barbara Mandrell, Mel Tillis, Jerry Reed, and many more. In 1979 Stan produced and hosted another nationally distributed television series, "Stan Hitchcock from the Ozarks," with production centered in Branson.
In 1983 Hitchcock became part of the group that started Country Music Television (CMT), a significant moment in the history of country music as this new outlet convinced record labels to produce videos of young and upcoming artists to sell more records by putting them in front of a TV audience. The music industry recognized Hitchcock as the pioneer who brought a new generation of country music stars to the television generation and changed how artists delivered their music.
His "Stan Hitchcock's Heart to Heart," which featured artists interviewing with Stan and playing their songs, would go on for 25 years on several networks. Among the new breed of country performers that were introduced to television audiences on the show? Travis Tritt, Alabama, Reba, The Oak Ridge Boys, Keith Whitley, and an up-and-comer named Garth Brooks.
Denise remembers when Garth was honored at a music industry event, and Stan attended.
"When Stan walked into the room, a large group of reporters was surrounding Garth," Denise recalled. "But when Garth saw Stan, he parted the reporters, walked through them to Stan, gave him a big ol' bear hug, and lifted him off the floor, saying, 'You are the reason that I made a mark in this business!'"
Stan passed away at age 86 on January 4 after a bout with cancer.
"He beat the cancer," Denise said. "But it was difficult coming back from all the radiation."
Stan leaves a long and impressive legacy that includes being named to the Traditional Country Music Hall of Fame, the Missouri Country Music Hall of Fame, and the elite Cable Television Pioneers organization.
"He was inducted into the Cable Pioneers for successfully launching three cable television networks," Denise said.
Besides CMT, Hitchcock also started BlueHighways TV, headquartered in Tennessee, and the Branson-based Americana TV Network that eventually became the Hallmark Channel.
"I think his television production was his greatest legacy," Bilyeu added. "But he's written a great book about the history of country music, being a great singer and songwriter, and started that boys' ranch. He was an affectionate person. He never said goodbye without saying I love you. I'll miss him."
"He didn't ever shun anybody or look down on them," said Stan's brother Sam. "He was always there to help them if he could."
The memorial service for Stan Hitchcock will be held on January 28 at the First Baptist Church, 205 E. Main St. Gallatin, Tennessee, a suburb of Nashville. Visitation with the family will be from 10 a.m. until the noon service. In lieu of flowers, memorial contributions may be made to Good Samaritan Boys Ranch P.O. Box 617, Brighton, Mo. 65617.
To report a correction or typo, please email digitalnews@ky3.com
Copyright 2023 KY3. All rights reserved.