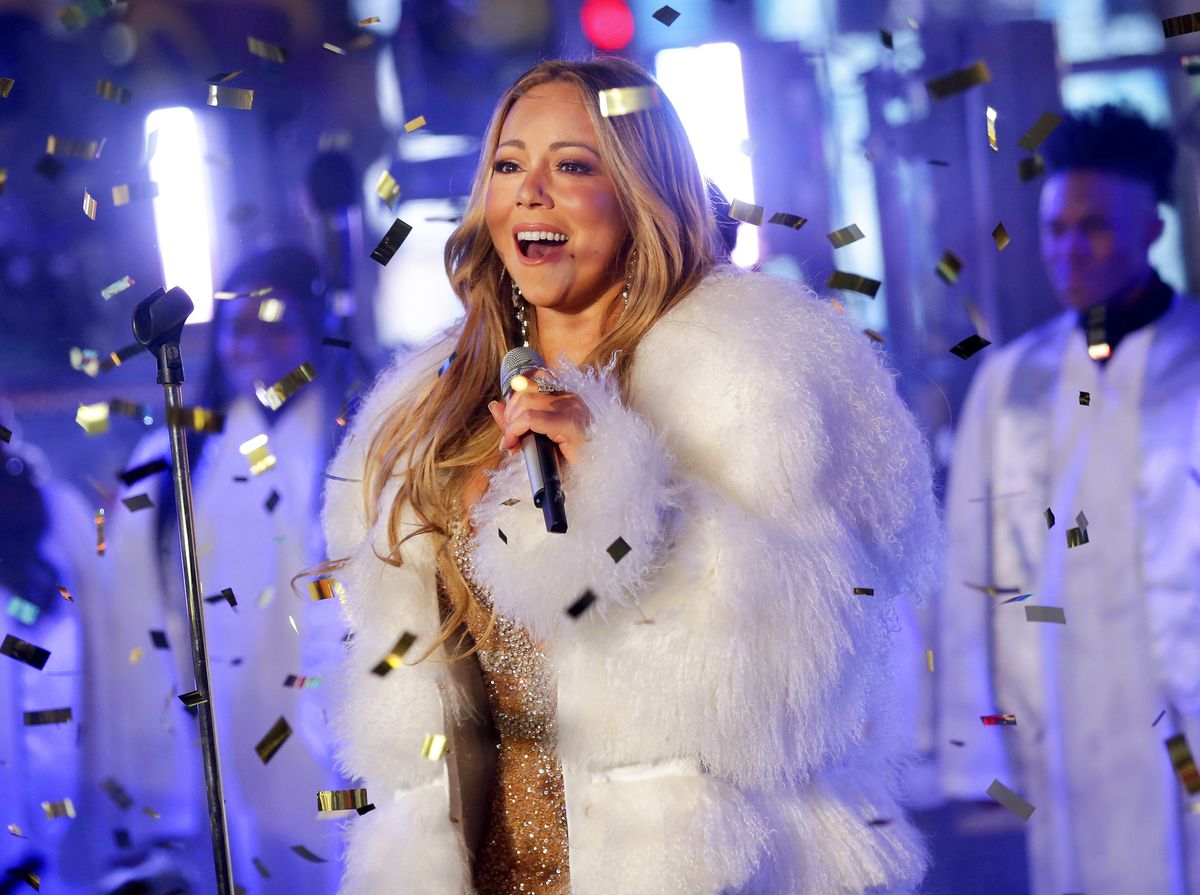 When Mariah Carey performed to a recording of All I Want for Christmas Is You at Macy's Thanksgiving Parade in New York last month, the holiday season more or less commenced. The crowd against the commercialization of the holidays cried, "Too soon!" For some musicians, however, it couldn't come soon enough.
December is a jackpot month for artists with holiday albums in their catalogues, especially in a country where a holiday record (Michael Bublé's Christmas) won a Juno Award for album of the year. Not only are festive songs evergreen and popular, they are the passports into the lucrative seasonal concert schedule.
"We released Barenaked for the Holidays in 2004, and we've toured behind it 12 years now," said Barenaked Ladies' drummer Tyler Stewart. "It's the gift that keeps on giving."
The band's Hometown Holidays tour this month covered 14 cities, from Vancouver to Toronto. Not only does their 18-year-old album give them material for an annual show, it allows them to hit markets more frequently. Barenaked Ladies just played a Toronto-area concert in November, at Casino Rama in Orillia, Ont. Less than a month later they were back in the same region with a holiday concert at Toronto's Massey Hall. This kind of tour routing is only feasible with a completely different show on the return visit.
"Our fans love it," Stewart said.
The BNL show was just one of the holiday concerts that filled up this month's calendar at the National Arts Centre in Ottawa. The artists booked there, including Molly Johnson, Good Lovelies, the Tenors, Kellylee Evans, and Natalie MacMaster and Donnell Leahy, all have recorded seasonal albums at some point in their careers. Coming off the pandemic, generally ticket sales this year have been sluggish, according to promoters and presenters who spoke to The Globe and Mail. Christmas concerts were the exception.
"There's a significant appetite," said Heather Gibson, responsible for non-orchestral music programming at the NAC.
What helps fuel the demand is the family nature of the events. With multi-generations attending, tickets are snapped up quickly. "It's a holiday experience with kids, parents and grandparents," said Tim Des Islets. "Where typically fans are buying two or three or four seats, for Christmas shows it's six, eight and 10."
Des Islets is the founder of the Canadian artist management company Noisemaker. His clients include the Newfoundland vocal trio the Once and Ontario's Good Lovelies, both touring mistletoe music this month. Citing the broader audiences who attend Christmas concerts, Des Islets sees the shows as a marketing tool. "It's an opportunity to introduce a new fan base to the band."
Comprised of singer-songwriters Caroline Brooks, Kerri Ough, and Susan Passmore, the harmony trio Good Lovelies are a hot ticket on the summer folk festival circuit. But, with three holiday-themed albums and EPs to their credit, they've developed a niche as annual Christmas specialists as well.
"The Good Lovelies are like the Messiahs of pop music," says the NAC's Gibson. "Our orchestra has to do Messiah and I have to book the Good Lovelies. I think I would catch a fair bit of flack if I didn't bring them in."
Despite the demand for seasonal pop, it's not as easy as decking the halls with retreads of Jingle Bell Rock and, with all due respect to Bruce Springsteen, Santa Claus is Coming to Town. Both Good Lovelies and Barenaked Ladies mix in their own holiday-themed material with traditional chestnuts and covers. "It was important for us to write original songs," says BNL's Stewart. "With the complete saturation of the shopping environment today, by the time Christmas rolls around, you're kind of done with hearing the same old songs."
It's hard to deny the bottom-line implications of putting out Christmas music. According to a 2017 report from The Economist, singer Carey, the self-branded Queen of Christmas, had earned more than US$60-million from All I Want for Christmas Is You since its release in 1994. That big number doesn't reflect touring income from seasonal concerts. With a pair of jingle-belled shows this month at Toronto's Scotiabank Arena and two more at New York's Madison Square Garden, Carey is laughing all the way to the bank.
Other seasonal ventures are more organic. Hawksley Workman recorded Almost a Full Moon in 2001 as a mediation on his sentiments toward Christianity and as a nostalgic celebration of family. It was also a reaction to 9/11. "The songs were written at a time when the world was rethinking its position on religion and how these things play out globally," said Workman, whose Almost a Full Moon tour this year hit 14 Ontario markets. "There were zero commercial intentions for the record."
The album is tuneful and thoughtful, with such nose-nipping gems as First Snow of the Year, Common Cold and Let's Make Some Soup. Workman tours the record every year now. As well, the songs were adapted by playwright Charlotte Corbeil-Coleman for a stage musical that premiered at the Citadel Theatre in Edmonton this fall. Rather than a one-off holiday lark, Almost a Full Moon endures as one of the Juno-winning musician's finest works.
"There's nothing maudlin, which is what Christmas music is turning into," Workman said. "All the songs came from my gut and my heart, which is why I think the music has fallen into people's lives in a way that is meaningful enough that it has become an annual tradition. I mean, I'm not singing garbage."
Do you think you have what it takes to complete The Globe's giant holiday crossword?
Download the puzzle here. Share your progress with us on social media using the hashtag #GlobeCrossword.
​