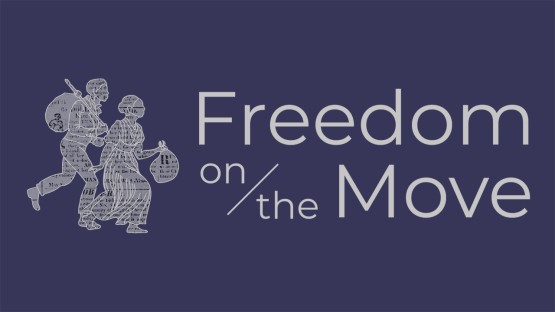 "Freedom on the Move" (FOTM), a Cornell-based database of "runaway ads" placed by enslavers in 18th- and 19th-century U.S. newspapers, was the starting point for a new song cycle entitled "Songs in Flight" that will premiere Jan. 12 at the Metropolitan Museum of Art in New York City.
"Songs in Flight" will also be performed on Jan. 15 at the Kimmel Center in Philadelphia, hosted by the Philadelphia Chamber Music Society as part one of "Singing Freedom." Part two of the series features the world premiere of a second work – "Freedom on the Move: Three Dialogues," also inspired by FOTM, which will be performed on Jan. 16.
The ads compiled by the FOTM project "preserve snapshots of more than 30,000 enslaved individuals who took their fates into their own hands, resisting the surveillance and violence of slavery and the racialized policing that sustained it.," said Edward Baptist, professor of history in the College of Arts and Sciences and co-founder and lead faculty member of FOTM. "The creators and artists have responded to the courageous resistance of people who wrote themselves onto the historical records, and they're sharing that blessing with us all. I am grateful that they are pouring out their gifts as an offering of memory and inspiration."
In "Songs in Flight," composer Shawn Okpebholo and Duke University Professor Tsitsi Ella Jaji, M.A. '06, Ph.D. '08 bring the individual stories of the freedom-seekers depicted in the advertisements to life through song. Additional material, curated and performed by Grammy- and MacArthur Award-winning musician Rhiannon Giddens, poet and author Crystal Simone Smith, and Pulitzer Prize-winning poet Tyehimba Jess, contextualizes and reflects on the database's primary source materials.
In addition to Giddens, performers will include soprano Karen Slack, baritone Will Liverman, countertenor Reginald Mobley and pianist Howard Watkins.
"Freedom on the Move: Three Dialogues" was composed by Mason Bynes. In her piece, she says, she explores: "How does one create music for joy and sorrow, for challenge and triumph, for jubilance and anguish? Can sorrow, strife and yearning inform joy, peace and attainment?" Her composition will be performed by the Pine Forge Academy Honors Choir with director Jarrett Roseborough. Bynes will visit Cornell on March 4 along with Mobley to present elements of the project.
The development of the libretto and score for "Songs in Flight" was supported by a grant from the National Endowment of the Arts.
Linda B. Glaser is news and media relations manager for the College of Arts and Sciences.