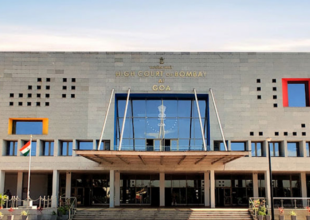 31 Dec 2022
  |   06:31am IST
HC orders filing of chargesheet against EDM organisers
Team Herald
PANJIM: The High Court of Bombay at Goa on Friday directed that necessary chargesheet be filed as per the provisions of Environment (Protection) Act against the organisers of Electronic Dance Music (EDM) festival at Vagator before the concerned Magistrate.
The Court has also asked Member Secretary of Goa State Pollution Control Board (GSPCB) to commence the process of prosecution of the concerned persons in charge of the festival.
While hearing public interest litigation (PIL) writ petition filed by Ramesh Sinary, the Court gave interim directions. It asked the GSPCB, North Goa Collector and the concerned Deputy Collector, Mapusa Sub-Divisional Police Officer (SDPO) and the Anjuna Police to maintain strict vigil at the concerned site to ensure that under no circumstances would music be played on Friday from 3.30 pm to 10 pm at levels above 55 dB(A) Leq and that no music is played after 10 pm. 
The Court further asked the GSPCB to ensure that its decibel meter devices to record the ambient noise level at the site shall collect data on real time basis from 3.30 pm to beyond 10 pm and to download such data and print and place it before the Court along with its affidavit on January 3, 2023. 
The Court asked the GSPCB and the police to ensure that the EDM event organisers provide a display board to record noise level at the venue, prior to the commencement of the event at 3.30 pm on Friday and if they fail to do so then shut down the event. 
The petitioner had contended that EDM is played continuously in open air within a residential area at a decibel level higher than 55 dB(A)Leq, which is in violation of the provisions of the Environment (Protection) Act and the Air Act, making the organisers liable for prosecution under the penal provisions of these Acts. The GSPCB which was collecting data of the noise levels at the site since starting of the festival on December 28, told the court that from its data the noise levels had crossed the threshold of 55 dB(A)Leq. 
Though the three-day event ended on Friday, the Court has asked the EDM organisers to file an affidavit disclosing the names of all its Directors as they stand in the record of the Company as on December 5, 2022 till date and the names of the Directors and persons in charge of the event. The matter has now been posted for next hearing on January 3.