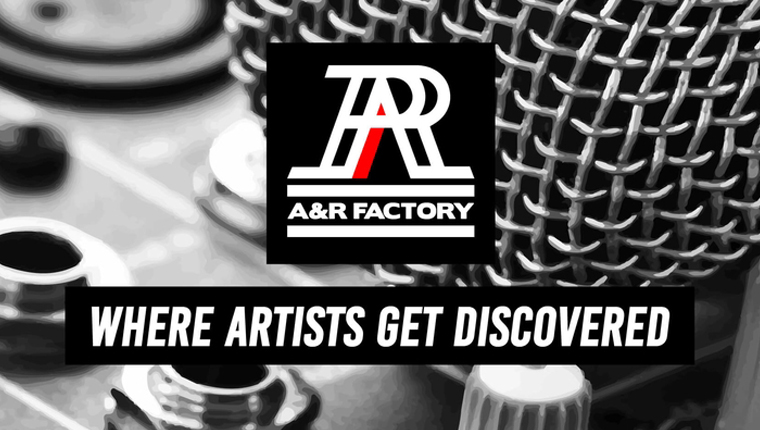 Legend has it that Elvis started the band merch revolution in 1956 when someone thought to blazon his name across a t-shirt. Fast forward to 2023, band merch is a multibillion-pound cultural phenomenon, with Louis Vuitton incorporating band t-shirts in their catwalks and fulfilling a far less appropriative role in helping artists to put petrol in their tour vans and fund future releases.
If selling more band merch made your band's list of New Year's Resolutions, the seven points below on how independent artists can maximise merch sales in 2023 will go a long way in helping you to boost your sales revenue.
How Independent Artists Can Maximise Merch Sales in 2023
Add Merch Lines to your Spotify Profile
If you haven't made your Spotify profile a digital merch stall yet, put it at the top of your to-do list. After the 2022 installation of Spotify Wrapped, the platform broke its weekly merch sales record after music fans rushed to support their favourite artists.
This year, a part of the yearly phenomenon was Spotify compelling music fans to purchase merch from the artists they listened to the most. The 175% sales boost proves that Spotify's worth transcends its streaming royalties.
To add your popular and best-selling merch to your Spotify profile, link items from your Shopify profile; there is only space for three pieces – choose carefully.
Don't Take a Generic Approach to Your Merch
There are countless articles floating around the ether advising which pieces of generic merch to sell your fans based on overall sales. None of these vapid puff pieces can guide you towards the perfect merch store that will leave you adding out-of-stock notices all over the shop.
There are some helpful guides on which pieces of merch work best for bands based on genre based on previous sales, but no one will know your fanbase as you do. And if you're unsure of what your fans would like to see from your future merch lines, ask them on social media.
Create Limited Runs of Merch for Concerts and Festivals
After the return of live music following the pandemic, financial analysts noticed a drastic rise in interest in concert merch. After analysing the revenue via merch sales from 130,000 gigs, atVenu data indicated a 46% increase in money spent on merch at live shows, which took the average spend from $5.54 a head in 2019 to $8.13 in 2022.
Creating merch for specific gigs, tours, and festival appearances, such as t-shirts, posters, and other date-branded ephemera, is risky, as there is no guarantee that you will sell it all while you're on the road. If you want to make a memento of a tour, ensure there is a demand for it, and it is an ultra-limited edition.
To play it savvy, reserve particular merch lines to sell on tour. When your fans head out to see you, they will be more likely to purchase your merch table items as they know this will be their only opportunity to buy the merch.
Utilise Fan Data from Previous Sales
Using your fan data can get you closer to your merchandising goals if you spend the time improving your digital advertising strategy. Data-driven insights can help you see which the best-selling and performing items are and, more importantly, why.
When placed onto your website or webstore, the Facebook Pixel code collects data that tracks conversions from Facebook ads. The code also optimises ads, helps to build audiences and remarkets your products more accordingly.
Dynamic Ads is also a handy tool for your marketing arsenal through its ability to show ads for specific products that your site visitors have previously shown interest in. Dynamic Ads also recommends other items that complement their previous purchases.
Build Merch Bundles
Merch bundles create a win-win scenario for both artists and music fans. For artists, the average order value increases, and sale conversions improve. For music fans, there is a sense that they are getting more for their money.
When creating your merch bundles, accommodate the budgets of all your fans. Your die-hard fans with cash to burn won't flinch at forking out for your highest-ticket premium bundle. Your fans on a budget will appreciate your smaller bundles, which throw in smaller items, such as badges, plectrums, stickers, or patches.
If you are selling tickets to an upcoming show, you can also include your tickets in merch bundles to add an incentive to pick up an extra piece of merch! As a bonus, selling your tickets with merch will limit the number of touts purchasing gigs for your show.
Run a Pre-Order Marketing Campaign
While it isn't immediately obvious why pre-order marketing campaigns can boost merchandising sales in the long run, it is a proven way to add hype around a new piece of merch. In the same way trailers air for films months before their release date, running a pre-release marketing campaign builds anticipation and adds an element of scarcity to the new products.
Furthermore, by selling your merch on pre-sale, you can offer pre-order incentives, such as giving away discounts or only giving access to your pre-release items to people signed up to your mailing list.
Additionally, you will have a longer timeframe to promote your merch on social media by advertising the opening of pre-sales and counting down to when the items will be ready to ship, as opposed to you sharing old news!
Remind Your Fans to Buy Merch on Bandcamp Friday
Bandcamp has announced that it will be continuing Bandcamp Fridays throughout 2023. On the first Friday of every month, 100% of sales will be put into the pockets of artists. This gives artists and bands the chance to remind their fans every month of which items are left for sale in Bandcamp webstores.
For maximum effect, always pair your merch announcements with eye-grabbing images or videos to display your merch and try to drop new items onto your Bandcamp page in line with Bandcamp Fridays!
–
For further advice on how to start 2023 with a bang and keep the fire stoked, check out our blog on how independent artists should be running their new releases through 2023.
Article by Amelia Vandergast