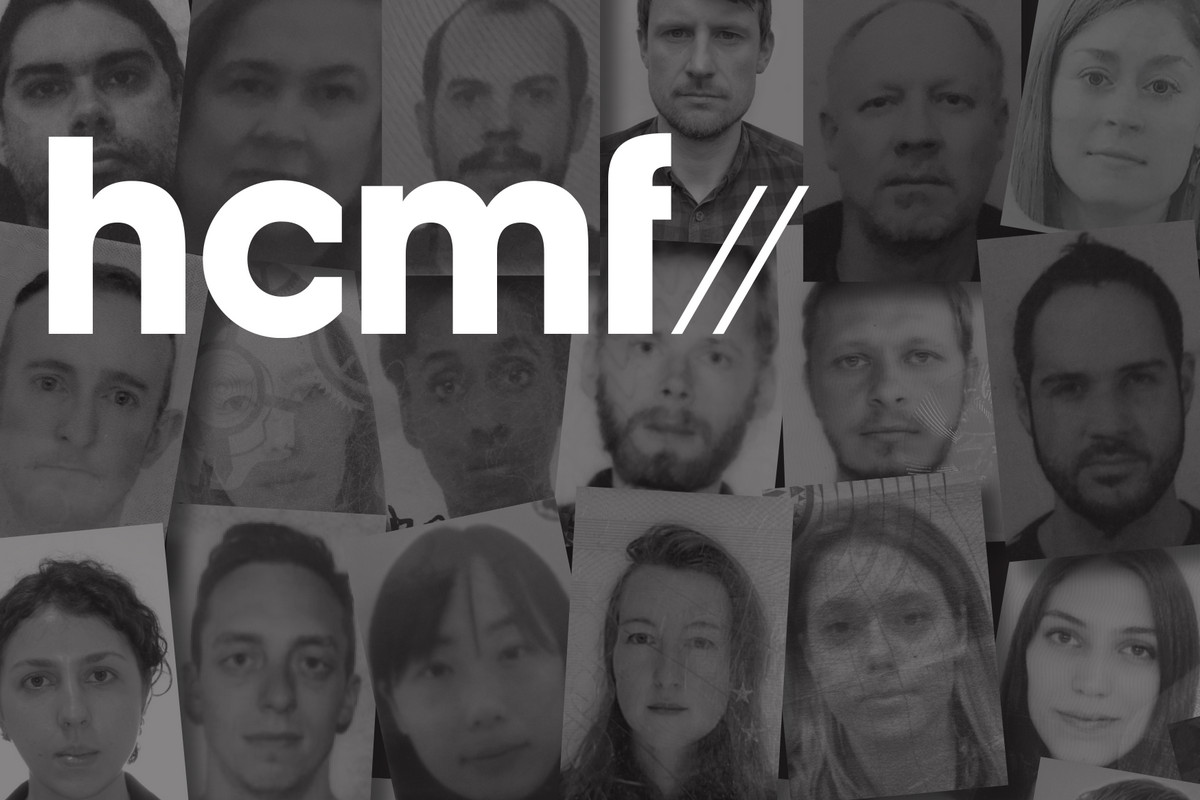 People doing interesting things to objects doesn't necessarily create interesting music. Can we agree on that? i don't think that's a particularly outrageous thing to say, though there were a number of times during my six days at this year's Huddersfield Contemporary Music Festival when i found myself wondering otherwise. HCMF, like most new music festivals, has for a long time been keen to explore music-making as a multi-disciplinary practice and performance art, which is wonderful, but the bottom line – for me, at least – is that, quite apart from whatever else may be going on and contributing to the work, it should at least have something substantial to say sonically. That most definitely wasn't always the case this year, but rather than waste time eviscerating the more egregious offenders (some of them repeat offenders), i'm going to remind myself that the usual best response to bad music is simply to ignore it.
One performance piece i was happy to experience again (having previously witnessed it during this year's Ultima festival) was Henning Christiansen's 180 Hammer Blows Against the War Monkeys. Again performed by the composer's son, Thorbjørn Reuter Christiansen, in front of Huddersfield Art Gallery, i decided to take a different approach from Oslo. Then i had stood still, and watched, and listened. This time, i walked; i wanted to move around the streets, to hear how (and if) its resonance was spreading, to experience both its metaphorical and literal impact. Christiansen's loud, regular hammer strikes followed me, down streets, along walkways, even into a shop. i'd like to say they never left me, but at one point i turned a corner – and suddenly they were gone, lost in what was only a mild hubbub but distance and weakened sound reflections had reduced it below audibility. It made me reflect on the frailty of individual protest, and on the necessity for the fire to be fanned, maintained and spread by others, until sanity prevails. For now, of course, chaos reigns, but i hope Thorbjørn Reuter Christiansen will continue to rain down hammer blows around the world for as long as necessary. For me, the effect (following on from Oslo) felt accumulative; maybe, one day, that will turn out to have been true.
The most stunning theatrical work i experienced this year, which spoke volumes about the situation past and present in Ukraine, was Roman Grygoriv and Illia Razumeiko's Chornobyldorf, given its UK première on the festival's opening night. A complex mixture of allusion, metaphor, allegory, symbolism and direct statement, the piece was originally conceived (as its name suggests) exploring the effects of nuclear power from the perspective of a post-apocalyptic environment, but it was obviously impossible not to read its narrative within the nation's ongoing apocalypse. Throughout the various sections of this "media-opera", the musical actions and concomitant sounds were all inextricably linked to, and emanated from, the blasted emotional state of both the protagonists and their landscape. Cludged and broken instruments were used, misused and abused by performers arrayed in everything from seemingly salvaged rags adorned with bits of electronics, to elaborate ball gowns, to nothing at all.
However they were dressed, whatever they were doing, vulnerability was at the core. Sometimes they sought refuge in folk-like music, unleashing passionate forms of keening that seemed to echo back through centuries of tradition. Religion was another haven, articulated in formal processionals to make strange offerings to clapped-out altars. Through all of this was an overt, though implied, sense of dignity, not simply the urge but the necessity to overcome (or at least survive) tragedy with as much decency and grace, order and decorum, as humanly possible. Yet when that fragile façade broke down, Chornobyldorf became unflinching, unleashed in ferocious bursts of anger, massive overdriven walls of noise and hyperintense laments.
The work's denouement suggested an overthrowing of communism: a large image of Lenin became the focal point for a wild techno rave, before being cast to the ground and dragged away. But the ending made it abundantly clear that the aftermath of disaster is tragedy not triumph. A country, and a people, that has been raped, maimed and destroyed, is going to need an age to heal and longer still to recover. Triumph has absolutely nothing to do with it. Chornobyldorf is an absolutely remarkable, deeply moving and challenging work; one can only hope it might be made available to stream so that as many people as possible can experience and reflect on its dark, authentic narrative.
The opening night ended with more Ukraine-related music courtesy of String Air Synthesis, comprising Solomiya Moroz on flute and electronics and Volodymyr Voyt on bandura. Though their recital was somewhat noodling in nature, it was an excellent (and necessary) contrast to the enormity of Chornobyldorf, and included some beautiful small-scale performances. Moroz's short work In C was like a miniature burst of psychedelia, filled with notes overlapping and blurring, while Voyt's 2-minute Campane for Ärvo emerged like a chorale played by weird bells with roaming overtones. The second of their slightly more lengthy improvisations was the highlight, again hinting at psychedelia in a jangly, heightened soundworld that seemed to refract the music through a kaleidoscope.
Another notable multimedia theatrical work was This Order Goes Wrong by Lithuanian composer Dominykas Digimas. Represented on stage by the lone figure of violinist Lora Kmieliauskaitė, she was supplemented by a myriad voices testifying to the reality of anxiety in all its mental and physical aspects. The piece created not so much a landscape, soundscape or noisescape, but what i can only described as a tensescape, a confused and disoriented bewilderment of word and action. A dronal quality to the music somewhat undermined the wildness at its heart (at least one voice spoke of "madness"), though nonetheless reinforced the notion of being stuck. In any case, unlike some of the more pretentious offerings at HCMF 2022 it benefitted from its acute directness, with a strong, stirring performance by Kmieliauskaitė.
More elusive, but also more hypnotic, was the UK première of Moving Picture (946-3), combining a 36-minute film by Gerhard Richter and Corinna Belz with music by Rebecca Saunders, performed by trumpeter Marco Blaauw. Taken individually, the two elements, sight and sound, could hardly have been more different: the film, bright bands of vivid colour, continually morphing into complex shapes and repeating formations and patterns not unlike the infinite contours of fractals; the music, a halting sequence of abstract gestures, simultaneously remote yet lyrical. However, as time progressed the connection between the two felt more and more fundamental. First, their respective attitudes were both utterly consistent, albeit from opposite directions, the film's static (though ever-changing), the music's in flux (though behaviourally predictable).
This was reinforced by the sedate smoothness of the film answered by Blaauw's virtuosity, but more significantly by the way Saunders' music – again occupying a monochrome world – brought to the film the two colours it was conspicuously lacking: black and white. Again like fractals, it became apparent that the colour transformations were not, as they initially appeared, simply sliding from side to side, but they were also moving slowly towards us; it was a mesmerising journey, onward and inward, that could have gone on forever. Absolutely wonderful.
Over twice as long but somehow feeling as if it passed in no time at all was the screening of Carl Theodor Dreyer's 1928 silent masterpiece The Passion of Joan of Arc, treated to the first performance of a new live score by Julia Holter, performed by Holter's band with the chorus of Opera North. It's hard to argue with Dreyer's sentiment that the film is best served with no score at all, though the "Voices of Light" score by Richard Einhorn (included on the Criterion blu-ray) makes a strong case for the value of accompanying music. Holter's score worked well in terms of neither attempting simply to mirror the on-screen activities nor seeking to be too ambitious in its aims. In many ways it complemented the twin aspects of Dreyer's visuals, the grotesque and the sublime. Having hinted at plainchant early on ('Ave maris stella', i think) Holter ushered the music into a bifurcated world by turns elemental and transcendent. The test of any film score is the extent to which it distracts from or is assimilated into the visuals, and in that respect it clearly worked. Perhaps it tried a little too hard during the film's climax but, aside from silence, surely nothing but uproarious clamour would do justice to its tragic horror.